How to beat Freezicles in Tiny Tina's Wonderlands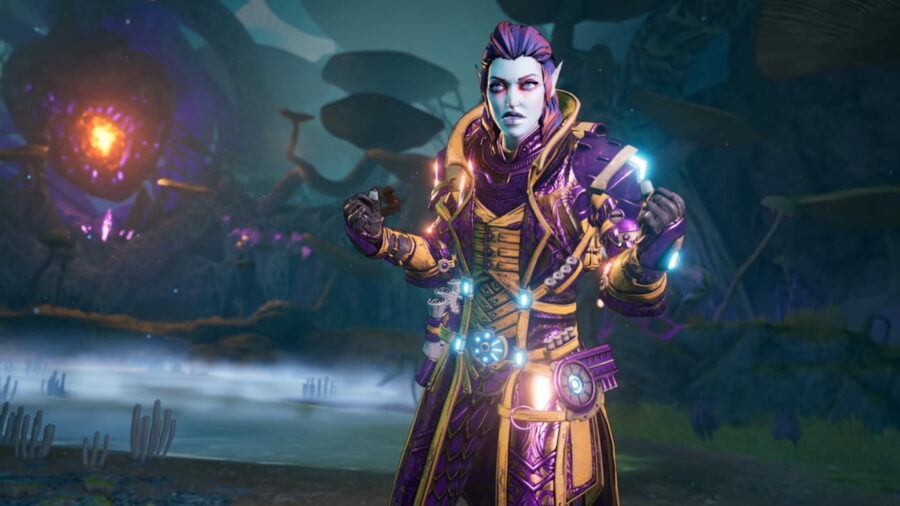 Image via Gearbox Software
As the Fatemakers quest through the world of bunkers and badasses in Tiny Tina's Wonderlands, they will encounter all kinds of tougher than normal encounters. One such fight is a mini-boss found in a fairly lengthy side quest.
Freezicles is an icy spectral skeleton that Fatemakers will encounter at level 14 in Chapter 4, Your Bard With All Might. He is found near the end of the Slayer of Vorcanar quest in the Weepwild Dankness zone.
Related: All Ruin Switch locations in Queen's Gate in Tiny Tina's Wonderlands
How to beat Freezicles
Up to this point, there has probably not been an encounter that has proven too challenging for Fatemakers, which is what makes this particular fight stand out.
Effective weapon types
Corrosive: Freezicles has a yellow health bar that needs to be treated first. Corrosive is thereby quickly shredded.
leech: Freezicles as an unusually large health pool and potions are expensive. Leech helps restore missing health.
Ignite: Despite being a skeleton, Freezicles is largely immune to Frost damage. Ignite, on the other hand, works wonders.
Freezicles attacks
teleport: Less an attack than a setup for other attacks. Freezicles will teleport around the arena, so pay attention to the mini-map to locate him.
AoE stomp: Like a boss in Destiny 2, Freezicles will stomp the ground with an AoE attack if Fatebringers get too close. This deals Frost damage.
ice floe: Freezicles shoot a single shard of ice, dealing Frost damage. This can be dodged if seen early enough.
sword slash: This attack usually occurs after a teleport and deals tremendous damage.
sword plant: Freezicles plants his sword into the ground and unleashes a telegraph beam attack. This does a lot of damage, but again, it can be dodged if seen early enough.
General Strategies
Freezicles moves quickly through the arena and each of his attacks deals an insane amount of damage in addition to inflicting the Frost status effect. This will slow down Fatemakers and open them up to more attacks. Therefore, it is important to keep moving and avoid attacks at all costs.
early in battle, Freezicles summon skeleton minions which should be done quickly. They don't respawn after the first wave, so Fatemakers can focus on freezicles.
Keep your distance from Freezicles since he has multiple melee attacks that deal a lot of damage and also make it easier to spot his ranged attacks. Most importantly, have patience as this fight will likely take longer than any other up to this point. Take pictures when they present themselves, but don't get greedy and don't lock yourself in.
For more Tiny Tina's Wonderlands treats, check out All Scrolls in Queen's Gate in Tiny Tina's Wonderlands in the Pro Game Guides.
https://progameguides.com/tiny-tinas-wonderlands/how-to-defeat-freezicles-in-tiny-tinas-wonderlands/ How to beat Freezicles in Tiny Tina's Wonderlands