How to complete Emergency Escort in Genshin Impact A Muddy Bizarre Adventure event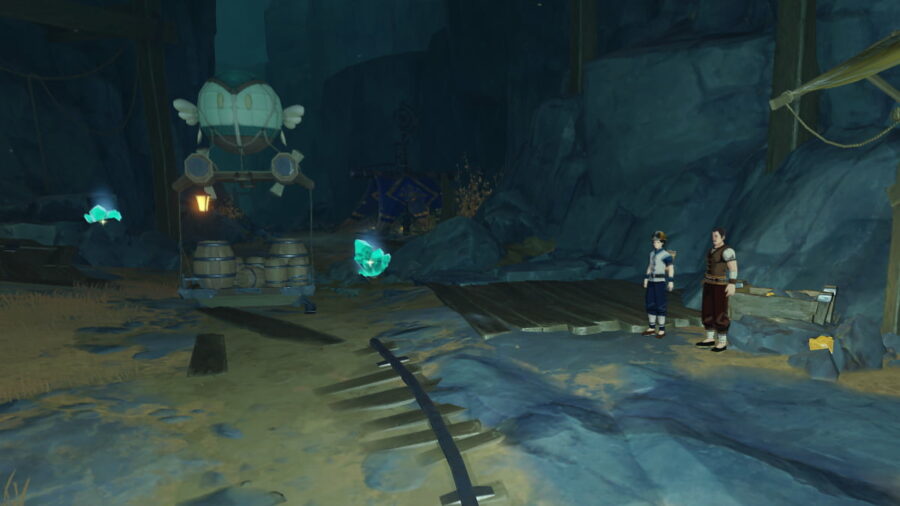 Screenshot of Pro Game Guides
Genshin Impact's A Muddy Bizarre Adventure event reunites players with Sumeru researcher Hosseini in The Chasm Underground Mines. They will work together to find a solution to the dark ooze seeping into the overworld.
The event runs from June 22, 2022 to July 4, 2022and is open to all players of Adventure Rank 28 and above who have completed the 7-star Creeping Separation of Seals and obtained the Lumenstone tool from The Chasm Spelunkers world quest. Before you start, please increase your Lumenstone Adjuvant to at least level 2 and equip the gadget to complete event tasks.
How to start Genshin Impact's A Muddy Bizarre Adventure event
Once you meet the requirements, select and click on A Muddy Bizarre Adventure in the event menu Go to challenge. The event consists of five parts that are unlocked in the first five days and must be completed in order. Choose transport test and click Go to search to start the event.
Related: A partial character model of the upcoming Sumeru-Su-like character has been revealed by Genshin Impact leakers
How to complete the emergency escort in Genshin Impact's A Muddy Bizarre Adventure event
After completing the transport test, automated loading and circulation theory, an event quest will be automatically invoked Spike Self-Circulation Report: Experimental Procedure. Use the quest navigator to take you north of The Chasm: Main Mining Area where Hosseini is waiting for you. Talk to Hosseini and then jump down to meet the miners Hu and Tao. Talk to them and then interact with them slime balloon to start the challenge. Be sure to equip those Lumenstone adjuvant Gadget (minimum level 2, recommended level 4).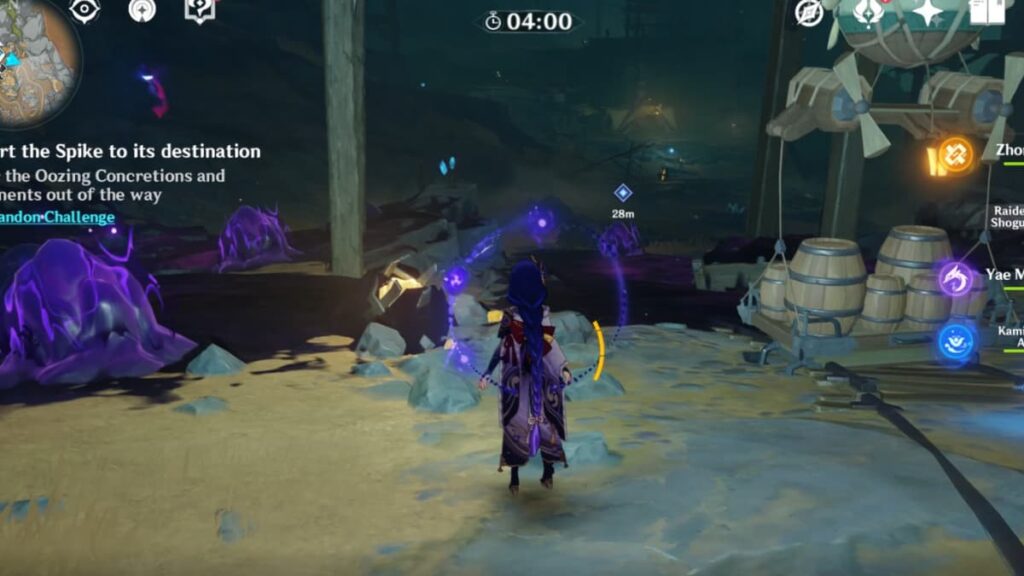 Emergency Escort is similar to other slime balloon escort challenges, except seep concretions and enemies get in your way. You need to Eliminate the seeping concretions with the Lumenstone adjuvant and defeat all enemies to make room for the slime balloon. Otherwise it doesn't move. You must escort the slime balloon to its destination inside five minutes to complete the challenge.
You can also interact with energy sources and Lumen Lamps in the area to charge your Lumenstein Adjuvant. If you don't complete the challenge, you can try as many times as you like. Once complete, go to the event menu and claim your 80 Primogems – plus other rewards – from the Emergency Escort section.
Read our guide to creating a custom beatmap with advanced editing in the Genshin Impact The Almighty Arataki Great and Glorious Drumalong Festival event to create custom beatmaps in the ongoing rhythm event.
https://progameguides.com/genshin-impact/how-to-complete-emergency-escort-in-the-genshin-impact-a-muddy-bizarre-adventure-event/ How to complete Emergency Escort in Genshin Impact A Muddy Bizarre Adventure event