How to defeat Brhatu in Gungrave GORE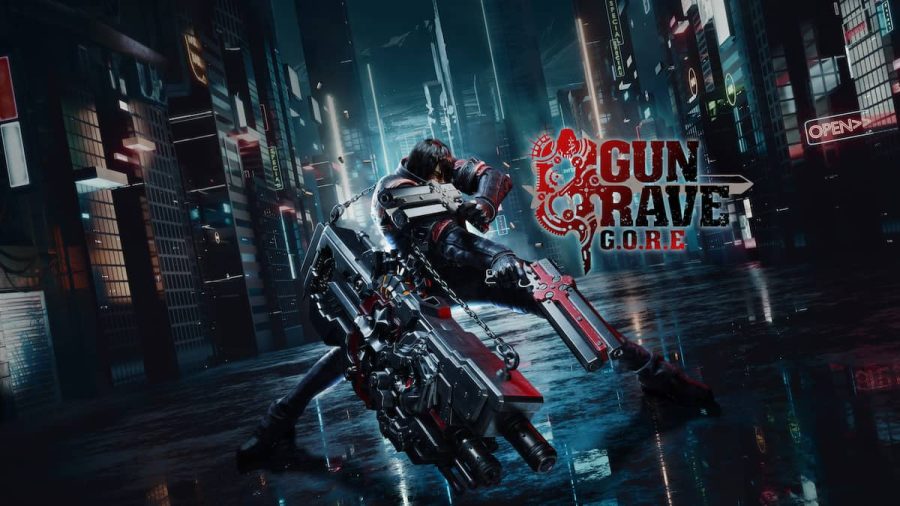 Image via Iggymob
The return of Gungrave, Gungrave GORE brings with it the over-the-top combat and boss fights the series is known for. While Gungrave GORE tips and tricks will give you a huge advantage when you first jump into the game, the best preparation you can do for boss fights is to purposefully familiarize yourself with their strengths and weaknesses. This guide focuses on Brhatu, a massive behemoth of muscle and sinew that comes at you with sheer brute force.
How to defeat Brhatu in Gungrave GORE
First, you should focus on kiting in the arena of Brhatu and stay as far away from it as possible. Many of Brhatu's attacks hit in a huge area in front of or around him, so keep your distance to avoid the massive damage they deal.
phase one
Right punch, left punch, overhead slam: Brhatu runs towards you and launches a three-attack combination of a right punch to the ground, followed by a left punch, and finally raises both fists in the air before slamming to the ground. All three attacks hit in a large circle in front of Bhatu.
Fast jump punch: Bhatu jumps slightly before landing quickly and hitting a large area around himself.
Jump into the overhead slam: Brhatu leaps high and forward at you before landing quickly and slamming the ground with both fists. It's almost the same as the Quick Jump Slam, but it covers more distance.
Quick push: Brhatu will attack the player with a quick right jab. This is the only attack that doesn't hit in an area.
Related: How many stages are there in Gungrave GORE?
phase two
Upon reaching half health, blue light forms in fissures on Brhatu's body, causing it to glow. In this phase, Brhatu will use all attacks from phase one with increased damage while gaining a new attack called slam jump. For this attack, Brhatu quickly leaps high into the air before slamming back down, dealing damage in a huge area. You will most likely need to dodge this attack rather than leave its radius since it covers most of the arena.
Other tips
As mentioned before, staying as far away from Brhatu as possible will make this fight a lot easier. So retreat from the boss while constantly firing your pistols. Good dodge timing is also required to dodge attacks when you get too close to Brhatu. Note that patience is a virtue with this boss due to its large health pool. Last but not least, don't forget to use Rage Mode whenever possible to increase your damage output and end the fight quickly.
Would you like more information about Gungrave GORE? Check out how to survive on the front of the train in Gungrave GORE and how long is the game length of Gungrave GORE? by Pro Game Guides!
https://progameguides.com/gungrave-gore/how-to-beat-brhatu-in-gungrave-gore/ How to defeat Brhatu in Gungrave GORE