How to evolve and combine weapons Phiera Der Tuphello and Eight The Sparrow in Vampire Survivors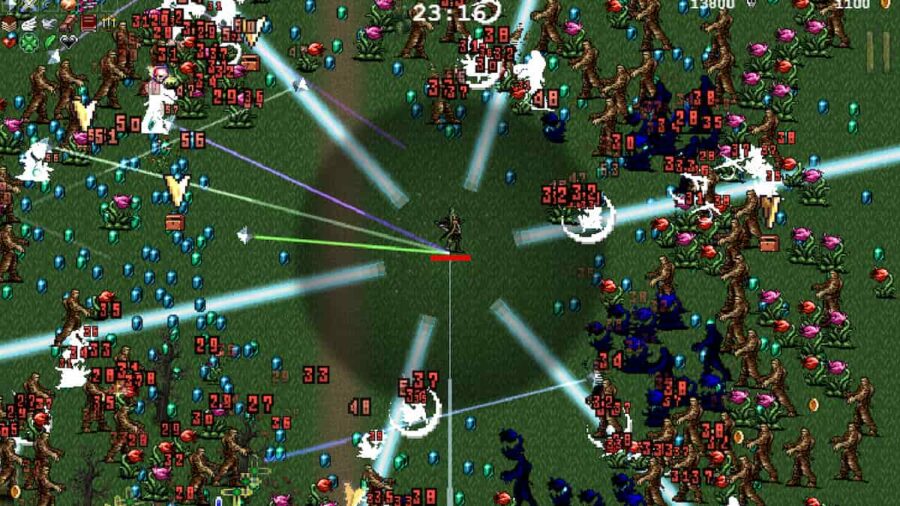 Screenshot of Pro Game Guides
Two new weapons were added to Vampire Survivors with the March 25 update, the Phiera Der Tuphello and Eight The Sparrow. Both weapons are revolvers that fire a series of projectiles at the corners of the screen. But how do you evolve these weapons and unite them into their ultimate form, Phieraggi?
The first step is to make sure you have unlocked the weapons. Phiera The Tuphello and Eight The Sparrow are Pugnala Provola's starting weapons. You have to unlock this character and then at least survive with her 10 minutes to unlock Phiera The Tuphello for other characters and 15 minutes to unlock Eight The Sparrow.
Related: How to unlock Pugnala Provola in Vampire Survivors
Once you've unlocked both weapons, you'll need both for a character to start the development process. Pugnala Provola is obviously the easiest character to do this, but it can be done with others as well.
The Phieraggi is a Union weapon and an evolution. This is because you need both weapons and a passive item. To evolve Phiera The Tuphello and Eight The Sparrow into Phieraggi, you need the Tiragisú passive item, and level both weapons to level eight. Once these requirements are met, you can find the Phieraggi in the next chest you come across.
The Phieraggi shoots lasers in a rotating pattern around the player. It's one of the most powerful late-game weapons, as it scales with every single weapon stat in the game except duration.
For more Vampire Survivor guides and information, check out the Vampire Survivors roadmap, which reveals nine new characters and 16 new weapons on the way to Pro Game Guides.
https://progameguides.com/vampire-survivors/how-to-evolve-and-unite-the-phiera-der-tuphello-and-eight-the-sparrow-weapons-in-vampire-survivors/ How to evolve and combine weapons Phiera Der Tuphello and Eight The Sparrow in Vampire Survivors