How to tame the nine-tailed fox in Rune Factory 5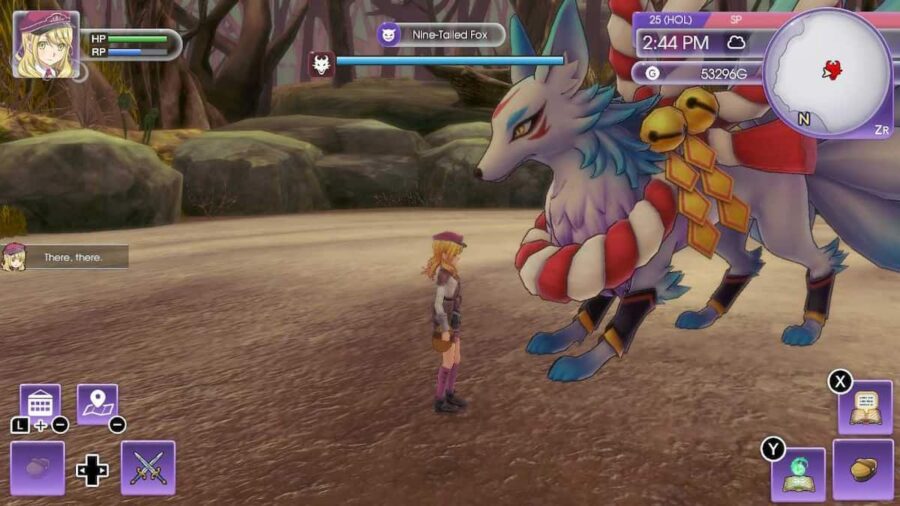 Screenshot of Pro Game Guides
The Nine-Tailed Fox is the very first boss you encounter in the game. It's not very powerful and its attacks are easy to dodge. The Nine-Tailed Fox is the only monster that drops it Nine-tailed fox bella rare item used in crafting.
As with any boss, it's tedious to constantly defeat and with no guarantees that he'll drop the item you need. It's better to tame it. This allows the Nine-Tails Fox to produce a Nine-Tails Fox Bell for you every morning.
Here's how to tame it:
Go to Whispering Woods: Depths after your first fight with it.
brush the Nine-Tailed Fox until the musical note icon no longer appears over his head. This makes it friendlier to you and therefore easier to detect.
don't attack it Give it instead items that it pleases. The nine-tailed fox likes tempura, Tempura Udonsand strawberries bred from Starfall seeds. You'll know you're doing it right when you see the heart symbol above the head of each gift. It will take a while, but it will eventually come to you.
Related: Where to find Skipjack in Rune Factory 5
If you are still unsuccessful after many attempts, try again at a higher level. The greater your level difference, the higher the chances of being tamed. Also make sure you have space in one of yours barns. Monsters will never come with you if there is no place for them.
For more help with Rune factory 5check out some of our other posts here at Pro Game Guides.
https://progameguides.com/rune-factory-5/how-to-tame-the-nine-tailed-fox-in-rune-factory-5/ How to tame the nine-tailed fox in Rune Factory 5