How to use the cowcatcher mod in Fortnite Chapter 3 Season 2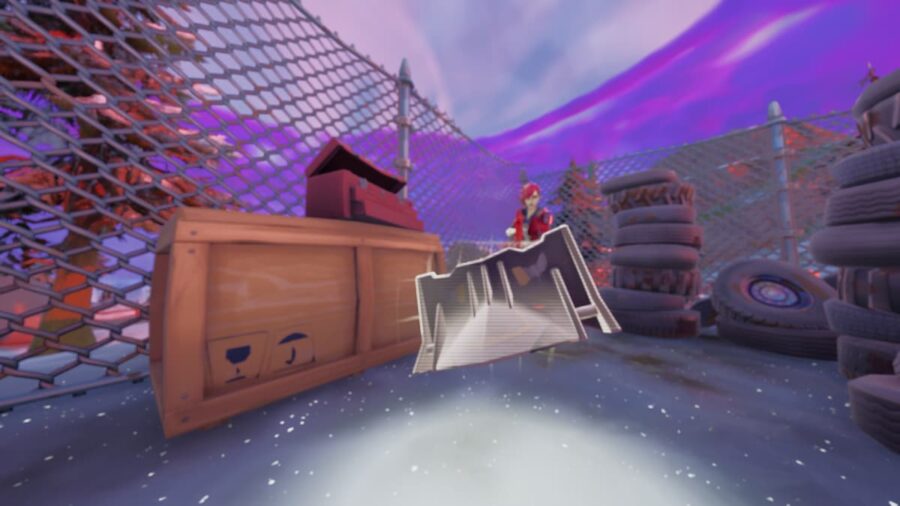 Screenshot of Pro Game Guides
The Cow Catcher mod is a very nifty item that can be used in a variety of ways during a game. It can usually be found in red tool boxes or near gas stations and car dealerships. It can be placed on the ground as a protective barricade or attached to your vehicle to turn it into a deadly weapon. Despite its silly name, you probably won't catch cows with it, but you can easily catch that "W" with a Victory Royale. Here's how you can use this mod.
Equip the mod
After looting the mod, the first thing you have to do is make sure you have it equipped to use this tool. You can either do this by pressing it in your quick slot inventory or open your inventory menu and select it that way. Once equipped, you should be able to see your character holding it.
Deploying the mod
Aim and throw at a specific spot
If you want to use the mod as a barricade instead of placing it on a vehicle, you'll need to find the spot where you want to place it and throw it down. To throw the Cow Catcher you need to aim at the area where you want it to be deployed by holding down the left trigger on your console controller or the M2 button on your PC mouse. While aiming, press the fire button, right trigger, or M1 to shoot the Cow Catcher at that spot.
Hide behind your barricade
Related: How to get Mythic Huntmaster Saber Heat Rifle in Fortnite Chapter 3 Season 2
When the Cow Catcher Mod is thrown on a spot, it deploys as this wall barricade. This creates the perfect spot to duck from oncoming fire and hide from enemy squads. You can't move the wall once it's down. So make sure you throw them exactly where you want them.
attach mod
Aim and throw at a vehicle
If you want to attach the mod to your vehicle, you must aim the throw directly at the indicated vehicle using the same controls as before, left trigger or M2. To throw again, press M1 or the right trigger. The Cow Catcher starts on the vehicle and is attached automatically. You should hear the mechanical noise.
Plow through the competition
When attached to a vehicle, the Cow Catcher doubles as a shield and plow-like weapon. With it, you can deal extra damage to enemies you encounter and drive right through buildings and other obstacles in your path. It also makes it much harder for enemies to damage the vehicle from the front and harder for them to get a shot at you.
Looking for more Fortnite content? Check out our guides to All Fortnite Chapter 3 Season 2 Milestones or Where to Spend Gold Bars in Fortnite Chapter 3 Season 2!
https://progameguides.com/fortnite/how-to-use-the-cow-catcher-mod-in-fortnite-chapter-3-season-2/ How to use the cowcatcher mod in Fortnite Chapter 3 Season 2