Indiana Officials Place Party Alignment Agency Next to Candidates in School Board Elections
Indiana Republican lawmakers are considering a number of public schools-related issues to debate in their next legislative session in January, including the possibility of adding the identified choice. determined on the ballot with a particular political party when running for school board seats.
Lawmakers say their goal is to provide parents in the state with more transparency about who is teaching their children in public schools and the opportunity to have more opinions on what is covered. teach and why.
Currently, Indiana is one of 42 states where school board elections are nonpartisan.
Some critics of the proposal, such as former State Superintendent Jennifer McCormick, said that adding politics to the races was "a really bad idea" stemming from the heated discussions at the races. local school board meeting. McCormick was elected in 2016 as a Republican but changed her party line.
"I think the people who will be encouraged to run are the people who will be good soldiers for these political agendas," McCormick said, according to the AP news agency. "It's hard to find good people who want to do it for a good reason, and they're there, but it's tough. And then you layer this up — it's a whole other layer of difficulty."
House Education Committee Chairman Bob Behning, a Republican, said candidates will be allowed to choose whether they are publicly identified with a political party.
"I would argue that putting an R or D after your name does not necessarily define you exactly where you stand in terms of school policy," says Behning. "I can see some value in allowing candidates to identify themselves."
Preparations for Indiana's legislative session starting January 4 come amid complaints from conservatives around the country about public schools.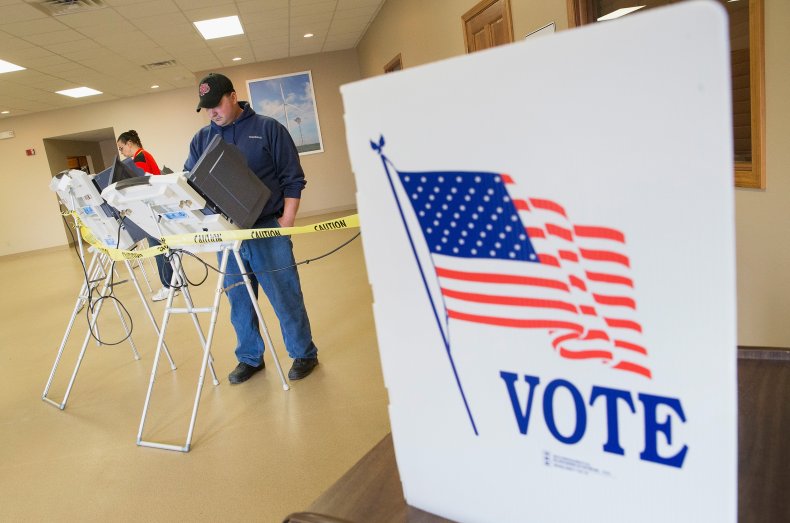 Others in the Republican-dominated Indiana Legislature, however, want to go further.
Republican Representative Bob Morris of Fort Wayne said he had heard many complaints about school board meetings and "limited opportunities" for the public to participate in school decisions.
"Many voters have told me they don't know what these school board members stand for, who they go with, where they are," Morris said. "If they have a party affiliation and they're registered in a certain party, that needs to come after their name. Look at the politics involved with these school boards, politics is everywhere. We should have partisan races."
Republican lawmakers in other states are pushing for legislation to ban the teaching of "critical race theory," which has become a generic term for efforts to teach that systemic racism remains a persistent problem in America.
Indiana legislative leaders don't seem to have gone that far.
Republican House of Representatives Speaker Todd Huston said he expected a bill that "ensures that parents have greater insight and input into extracurricular materials and surveys being used." in their school."
GOP state senators agree that it is "inappropriate to teach that one race is superior to another or inferior to another", but it is difficult to know if any schools are teaching. teach such concepts or not, Republican Party Senate President Pro Stamp Rodric Bray said.
"If you go out between schools in Indiana, that definition is really, really illusory and hard to define," says Bray. "So you have to say exactly what you're trying to prevent, instead of just using the words 'critical race theory'."
Tom Simpson, a member of the Yorktown School Board of Trustees and president of the Indiana School Boards Association, said he believes most school board meetings are still civilian because of meeting attendance and Participation has increased during the pandemic.
"In my opinion, it is unwise to create potential partisan divisions or put political ideology before sound educational decisions," Simpson said. "Electing the best is far more important than their political party, and with a few exceptions, the people are right.
The Associated Press contributed to this report.
https://www.newsweek.com/indiana-considers-putting-party-affiliation-next-candidates-school-board-elections-1664213 Indiana Officials Place Party Alignment Agency Next to Candidates in School Board Elections