Iowa teenager sentenced to life in prison for killing Spanish teacher over a bad grade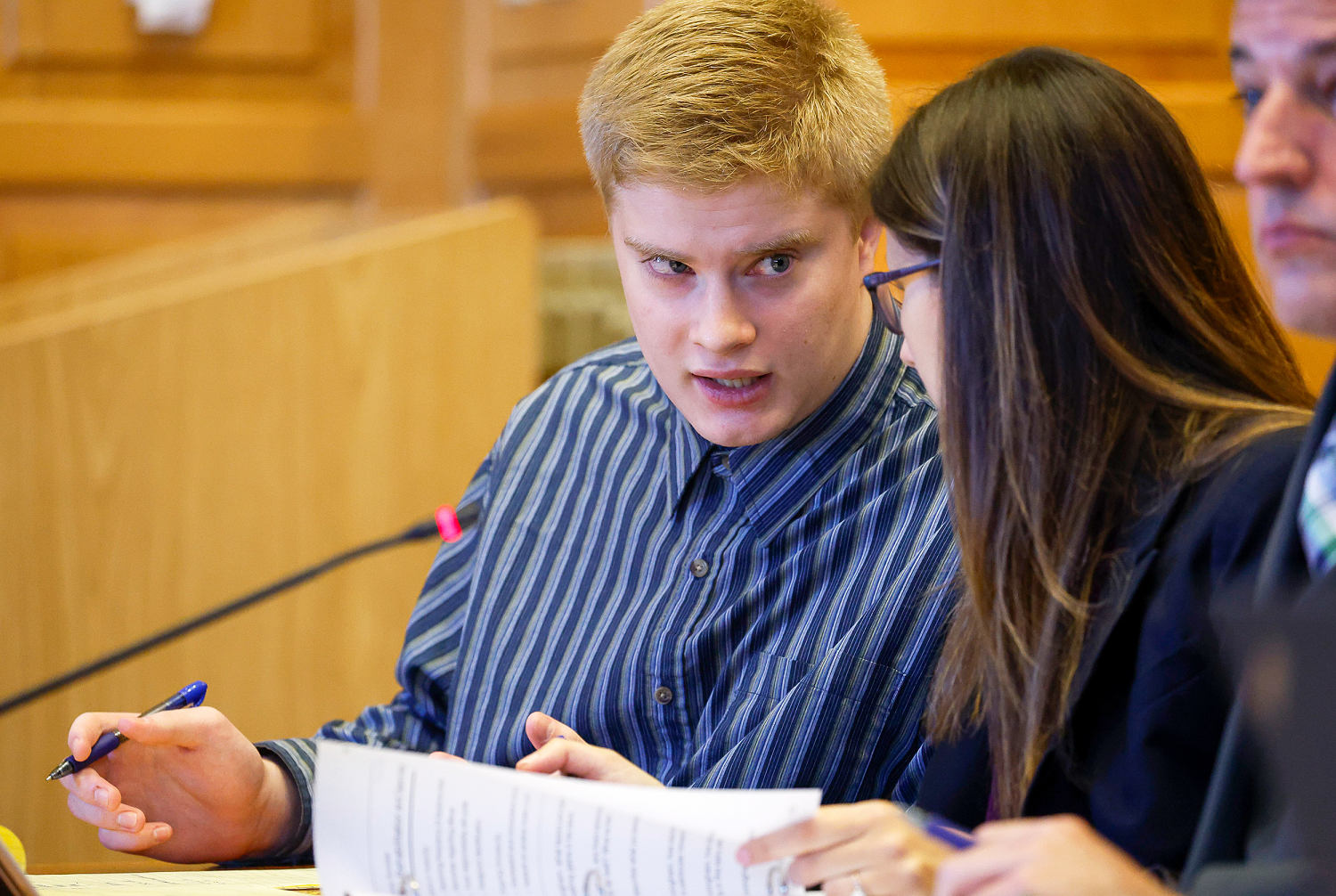 DES MOINES, Iowa (AP) — An Iowa teenager convicted in the 2021 beating of a high school Spanish teacher was sentenced Wednesday to life in prison with the possibility of parole in 25 years.
A judge convicted Jeremy Goodale for his role in the murder of Nohema Graber, a 66-year-old teacher at Fairfield High School. Goodale, 18, and a friend pleaded guilty Earlier this year on first-degree murder charges against Graber.
The two high school students used a bat to kill Graber after stalking her on her daily walk in a large park in Fairfield, a small Iowa town about 100 miles southeast of Des Moines.
Before his sentencing, Goodale apologized to the teacher's family, the community and his own family.
"I'm sorry, really sorry. "What I took can never be replaced," Goodale said, sobbing at times. "Every day I wish I could go back and hold myself back to prevent this loss and this pain that I have caused everyone."
Prosecutors said Goodale and his friend Willard Miller, both 16 at the time, decided to kill Graber because… bad grade she had given Müller. Prosecutors said Miller initially suggested the two kill Graber after he feared the poor grade would keep him from participating in a study abroad program.
Judge Shawn Showers went through 25 factors he had to consider before imposing his life sentence with a minimum of 25 years. He said it was clear that Goodale was remorseful and did not think about the consequences of killing Graber, but Showers noted that the teenager was a smart person who could have easily prevented the crime.
The judge's decision corresponded to a verdict requested by the public prosecutor's office. Goodale's lawyer had said he should be sentenced to life in prison with no mandatory minimum before being eligible for parole.
The two students were charged as adults, but because of their ages they were not subject to Iowa's requirement that those convicted of first-degree murder serve a life sentence without parole.
Showers in July sentenced Miller to life in prison with the possibility of parole after 35 years in prison.
Goodale and Miller pleaded guilty in April to killing Graber. After killing Graber, they transported her body in a wheelbarrow to a location near railroad tracks, covered it with a tarp, and placed the wheelbarrow and a railroad tie over the tarp.
Graber was born in Xalapa, Mexico. After graduating from high school, she worked as a flight attendant and later earned her license as a commercial pilot. After her marriage, she moved to Fairfield in 1992 and later earned a teaching certificate. She has worked at Fairfield High School since 2012. Her husband Paul Graber died of cancer after his wife died. The couple had three children.
Before Goodale was sentenced, 10 members of Graber's family gave victim impact statements or had the statements read by a court official. During these statements, Goodale appeared to be struggling to maintain his composure and hold back tears.
Tom Graber, the brother of the victim's husband, Paul, said the murder destroyed their family and hastened his brother's death. He said Goodale sounded and looked remorseful in his court statement, but he questioned the authenticity of those statements.
"I have to say that your actions toward me have undermined that," Graber said. "You're an adult now. You are over 18 years old and yet you have an attorney representing you… and arguing on your behalf to avoid punishment for this terrible crime. That doesn't sound like remorse to me."