Is No Man's Sky cross-platform?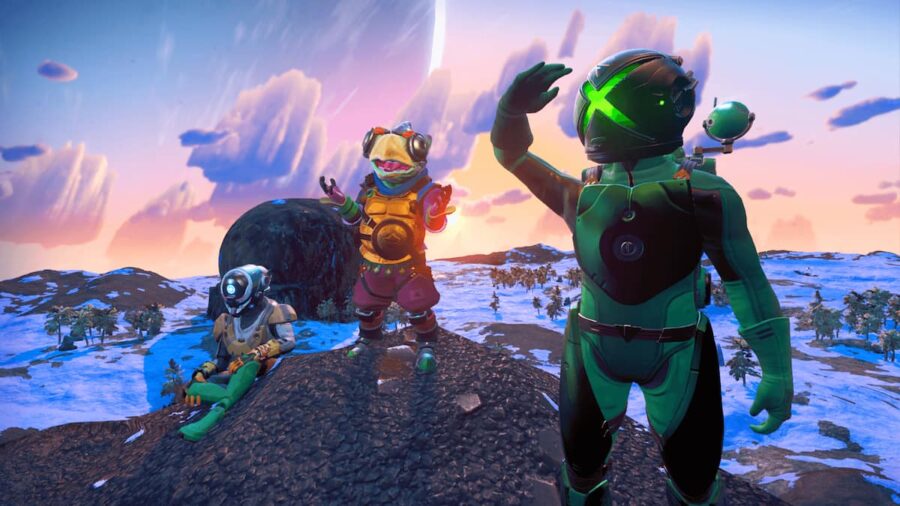 Image via Hello Games
No Man's Sky was released in 2016 to mixed reviews but has since become a gem in the gaming community. A plethora of free major content updates seems to have bailed both No Man's Sky and Hello Games from this troubled start. But with all the content added, did the developer have the foresight to include cross-play support?
Does No Man's Sky support cross-platform play?
As of June 10, 2020, Hello Games has switched No Man's Sky to a completely new network architecture and cross-platform play enabled. This allowed players of any platform (Xbox, PC, PlayStation) to play together. With ambient multiplayer on the Space Anomaly, in space, or on planets, players can team up with others from any platform.
Related: Best No Man's Sky Mods (And How To Install Them)
Cross-platform support seems to be the way gaming is going. The fires of the console wars are slowly dying, and players are more concerned about being able to play with friends, no matter what platform they've chosen. For a list of other VR titles that support cross-play, like No Man's Sky, PGG has you covered.
For more No Man's Sky goodies, check out the Pro Game Guides How to find the best planets in No Man's Sky.
https://progameguides.com/no-mans-sky/is-no-mans-sky-cross-platform/ Is No Man's Sky cross-platform?