Is Shari Dahmer still alive – where is she now? Jeffrey Dahmer stepmom info in detail
Is Shari Dahmer still alive – where is she now? Monster: The Jeffrey Dahmer Story, Netflix's latest true-crime drama, has touched us so deeply that we're trying to connect the many dots that series creator Ryan Murphy intentionally left for us, to complete them.
Although the limited series' title might lead you to believe that the series is all about the killer and his pleasure, the team behind the drama changed the plot to focus on the victims of America's most notorious serial killer.
In addition to discussing the Milwaukee Monster's ruthless killing style, the 10 episodes were broken down to detail its victims, including Tony Hughes – a man who was deaf and mute, and Ronald Flowers – who attempted to report the incident, and Tracy Edwards – the sole survivor of the case, Lionel Dahmer – Jeffrey Dahmer's father, Christopher Scraver – the prison inmate who ultimately killed the monstrous Jeffrey Dahmer, and even Jesse
Now the world is eager to learn more about Jeffrey Dahmer's stepmom, Shari Dahmer.
Shari Dahmer – Jeffrey Dahmer's stepmother
Shari Dahmer, also known as Lionel Dahmer's second wife, is the stepmother of cannibal Jeffrey Dahmer. Shari Dahmer and Lionel Dahmer married in 1978 after Lionel divorced Jeffrey's birth mother.
Shari Dahmer previously expressed her concern that she was partly responsible for her son's killing spree on the TV show "Dahmer on Dahmer".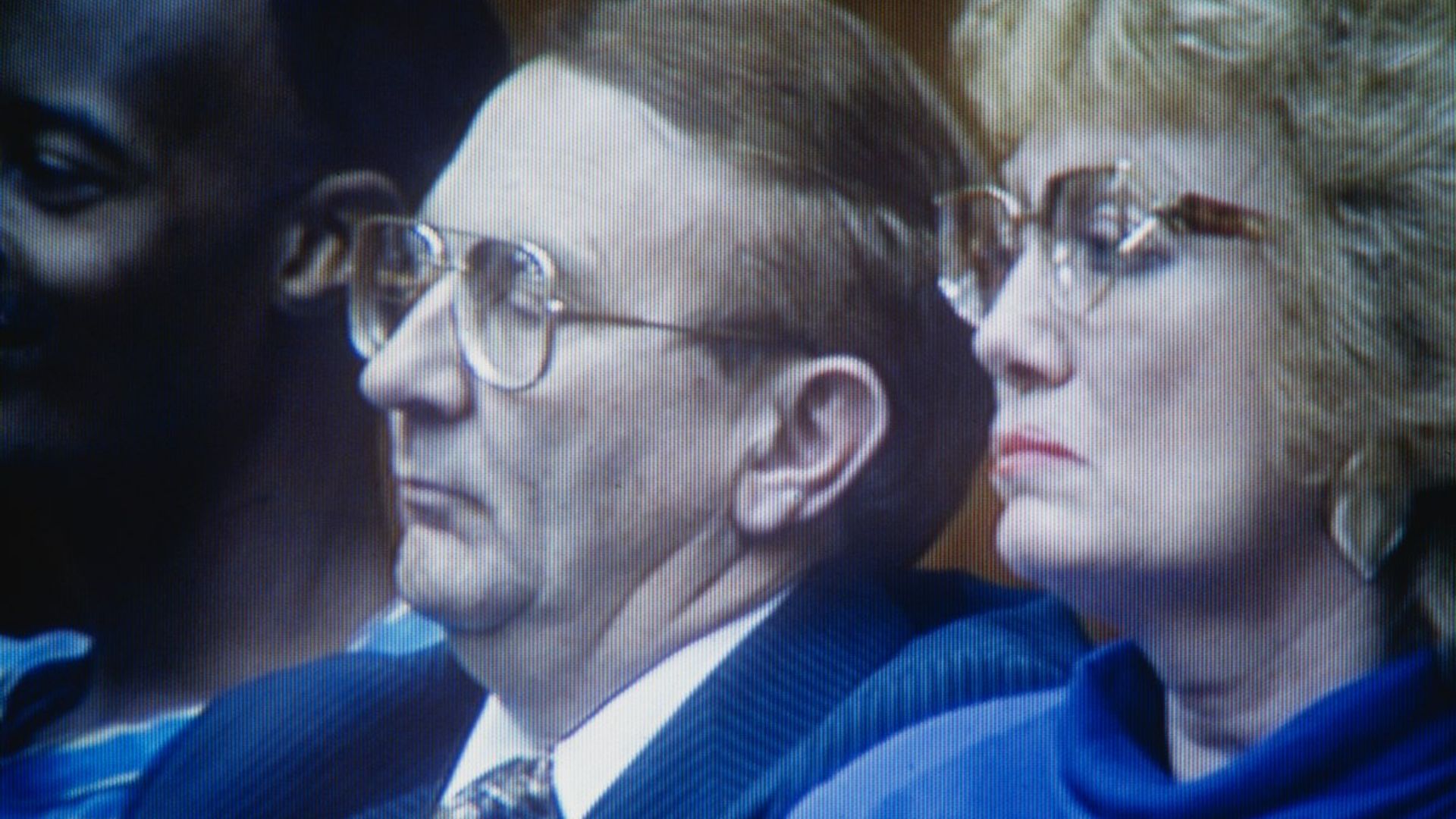 Molly Ringwald portrays Sahri Dahmer in Monster: The Jeffrey Dahmer Story, which premieres September 23, 2022. It looks deep into Dahmer's life and highlights some of the horrifying stories that led to his heinous acts.
The series portrays Shari Dahmer in a way that is neither superficial nor deep despite her small role in the story. Read on to learn more about Shari Dahmer, Jeffrey Dahmer's stepmother.
The role played by Shari Dahmer in the life of Jeffrey Dahmer.
Lionel Dahmer married Shari in 1978 after his divorce from his hypochondriac ex-wife, Joyce Flint. Because the court ordered Lionel to retain custody of the family home until a final settlement was reached, he was forced to live there alone. Shari and Lionel initially met in the same house.
Shari Dahmer confessed on the Oxygen program that Jeffrey Dahmer was vulnerable at the time because he was only 18 years old. She often wished to "mother" him because he obviously missed his mother, who had to leave home with his younger brother after the divorce.
"What I and the majority of people want was to mother him. "As a mother, I could feel his vulnerability," she said.
Shari Dahmer was determined to discuss Jeffrey Dahmer's mental illness in an exclusive interview with Larry King in 2004 after his parents got divorced, which resulted in his mother leaving home.
Shari Dahmer explained: "He didn't want his peers to know that his parents had separated because he was humiliated and ashamed."
"After Jeffrey's mother left, he felt extremely lonely, which led to his first murder."
Shari Dahmer revealed that she observed Jeffrey Dahmer's early alcoholism. Jeffrey Dahmer was not an alcoholic to begin with, but Shari Dahmer stated that she recognized it early on. She also recounted one day watching Dahmer drunk on the bed.
Shari Dahmer claims her number one warning about her stepson was that he was "the closest alcoholic". Other than that, Shari Dahmer showed virtually no signs of a much deeper and darker side.
She and her husband, Lionel, frequently visited Dahmer's Milwaukee home, which to her amazement was kept immaculately clean.
Shari Dahmer appeared in Larry King with Lionel Dahmer
Ten years after the murder of her son Jeffrey Dahmer, who was cruelly beaten to death by Scarver, Shari Dahmer appeared on Larry King Live with Lionel Dahmer in 2004's Killers.
When asked why they were so keen to face the camera right now, the two explained that they wanted to help others. It would be a gift if we could prevent another Jeff. "It wasn't easy and nobody will let us forget that," said Shari Dahmer at the time.
"We need to investigate what and why he did it, and if we learn more about Jeff, we may be able to prevent others from becoming monsters," she continued.
Shari Dahmer also alerted the press that she and her husband shared the Dahmer surname, although it was associated with Jeffrey as a symbol of evil.
"I have no reason to hide my name, nor have we done anything wrong. Shari Dahmer explained: "I'm still proud of my name and continue to use it in the professional world."
Is Shari Dahmer still alive – where is she now?
Yes, Shari Dahmer, 81, is still alive today. She is reportedly staying with Lionel Dahmer in Seville, Ohio. Shari Dahmer said in a rare interview that she felt no pity for her son, only empathy. However, she and her husband were present during Dahmer's trial. The family stayed in touch until Scarver decided to execute America's most notorious serial killer, who murdered 17 people, mutilating them and keeping mementos of their genitals and skulls.
According to Shari Dahmer, her stepson was mentally vulnerable and part of him had died years earlier.
https://www.soundhealthandlastingwealth.com/uncategorized/is-shari-dahmer-still-alive/ Is Shari Dahmer still alive – where is she now? Jeffrey Dahmer stepmom info in detail