Jacksonville begins funerals for black victims of racist attack at Dollar General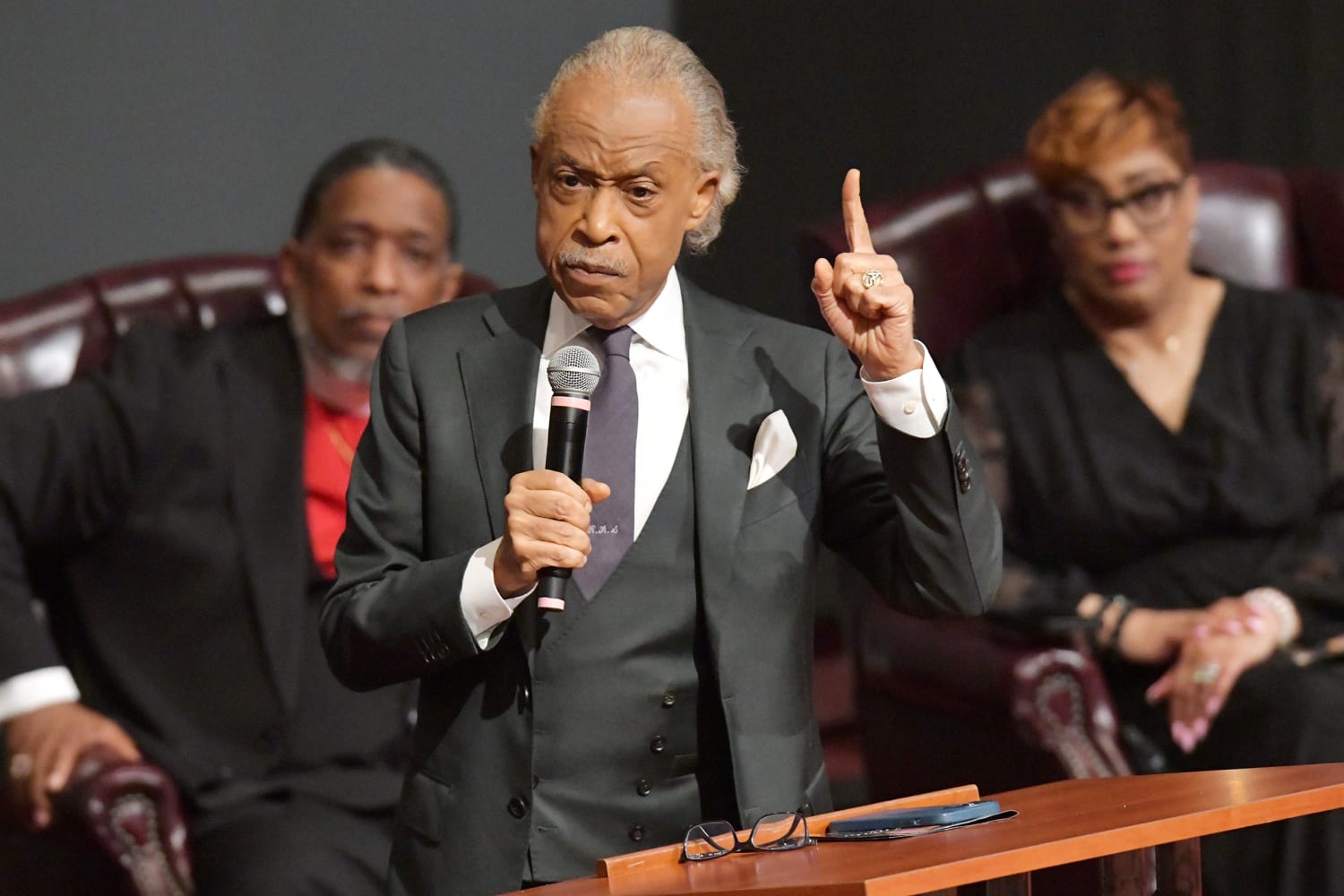 Funerals began on Friday for three black people Killed by a racist gunman at a Florida discount store, friends and relatives shared fond memories while ministers and activists called for action to address rising hate crimes and gun violence.
Mourners at the memorial service for Angela Michelle Carr applauded the Rev. Al Sharpton as he criticized laws that allowed the gunman to buy an assault rifle years after he was involuntarily subjected to a mental health evaluation. He also condemned white supremacists who demonstrated outside Disney World a week after the terrorist attack Murders on August 26th in Jacksonville.
"How many people have to die before you stand up – whether you're a Republican or a Democrat – and say we've got to put an end to this and bring some sanity back to this country?" Sharpton said. "Have we gone so far out of bounds that we've normalized these things?"
Carr, 52, worked as an Uber driver and was sitting in her stationary car in front of one dollar general store when she was shot multiple times. The gunman then went in and killed AJ Laguerre, a 19-year-old store employee, as he tried to escape. Jerrald Gallion, 29, was fatally shot after walking through the front door with his girlfriend, who managed to escape.
The shooter, Ryan Palmer, killed himself. Jacksonville Sheriff TK Waters said Palmer, 21, targeted his victims because they were black, leaving behind white supremacist ramblings that read like "the diary of a madman."
On Friday, Gallion's 4-year-old daughter sat in the pews with her maternal grandmother at Carr's funeral. Jacksonville Mayor Donna Deegan also attended the service at Bethel Church, where the pastor thanked the Jacksonville Sheriff for the extra security.
"We come together as a suffering community because this was not just an attack on the Carr family and our two other families who lost loved ones," said the Rev. David Green Sr., Carr's pastor at St. Stephens AME Church. "This was an attack on our entire community."
During the service, Carr was remembered as a devoted mother of three adult children who was loving but extremely tough.
Carr's son, Chayvaughn Payne, called her "my strong, beautiful queen."
"She was a hard-working woman," Payne said. "As a child, I watched her do everything. We talked every day no matter what – angry, sad, happy, it didn't matter."
Tommy Dixon said he met Carr nearly 30 years ago when he bought a house next door to her brother. Carr, Dixon said, would defiantly park her car in his yard. They ended up becoming close friends.
"What this guy took when he took her, he made an earth angel," Dixon said. "A lot of people never knew who Angela was. Now the world knows."
While they insisted the focus should be on Carr's life, ministers who spoke at her funeral repeatedly criticized criticism Florida Governor Ron DeSantisa Republican presidential candidate who made the "war on wokeness" a central theme of his campaign while downplaying the existence of racism.
"Rhetoric and other policies and governors have made it convenient for people to express their hatred for those of us whose skin has been kissed by nature's sun," said Bishop Rudolph McKissick Jr., Bethel's senior pastor. Church Carr's Funeral.
DeSantis' campaign has rejected those who say he encouraged white supremacists like the Jacksonville shooter. The governor visited a Jacksonville Prayer vigil the day after the shootings and told the crowd, "We will not allow people to be targeted because of their race."
Laguerre's funeral service was also held Friday at another church in Jacksonville. Laguerre graduated from high school last year and worked at Dollar General to support the grandmother who raised him and his four siblings after their mother died in 2009.
His older brother Quan Laguerre previously told The Associated Press that AJ Laguerre spent his free time building an online following by playing video games on the streaming platform Twitch.
Gallion's funeral was scheduled for Saturday. His family called him a loving father who worked two to three jobs, including as a restaurant manager, to provide for his young daughter, Je Asia Gallion. Gallion and his family were planning the girl's fifth birthday party when he was murdered.
"I don't feel like I have to say goodbye," said Jasmine Mable, a cousin of Gallion WJAX-TV. "I don't think we have to separate just because of the color of his skin. He did not deserve that."