Joe Jonas tells fans not to believe anything if "you don't hear it from those lips"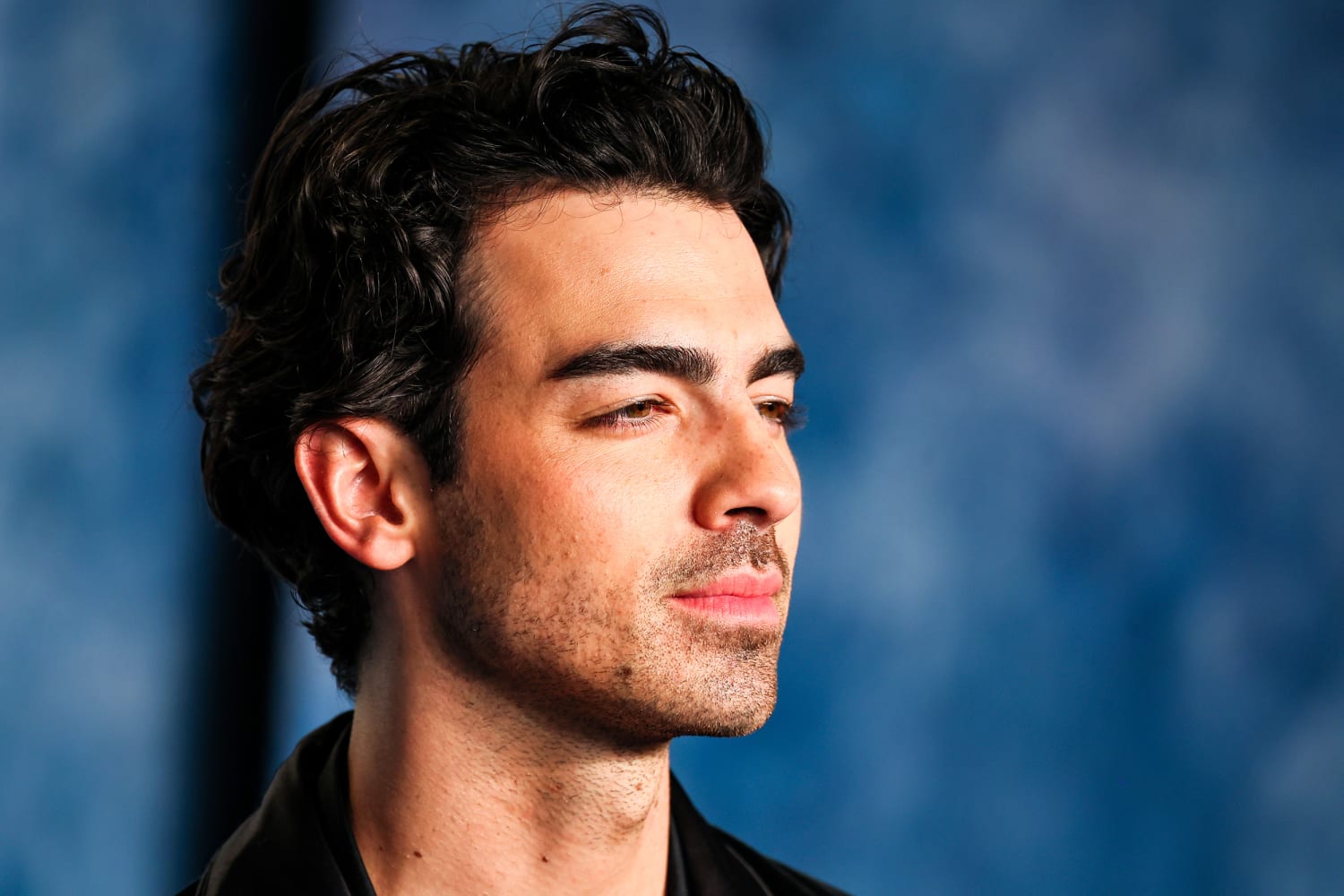 Joe Jonas appeared to address internet speculation that he leaked negative press about his wife Sophie Turner after filing for divorce last week during the Jonas Brothers concert on Saturday night.
On stage, Jonas spoke to the audience in Los Angeles with his siblings before the performance of his song "Hesitate." He thanked fans for their love and support before pointing out the numerous reports that have made headlines in recent days.
"I just want to say: Look, if you don't hear it from these lips, don't believe it," he said.
Jonas, 34, filed for divorce from "Game of Thrones" actor Turner in Miami-Dade County, Florida, on Tuesday, saying in a petition that their marriage has "irretrievably broken down."
He and Turner each released a joint statement on their social media accounts on Wednesday, confirming that they had "mutually agreed" to end their marriage after four years.
"There are many speculative narratives as to why, but it is truly a shared decision and we sincerely hope that everyone can respect our desire for privacy for ourselves and our children," the statement said.
The news of the couple's possible separation was the first reported days earlier by TMZwhich quoted an anonymous source as saying that Jonas had spoken to divorce lawyers and that the couple's two children had been in his care for months.
Additional reports attributed to anonymous sources surfaced and appeared to blame Turner for the couple's problems a TMZ report that Jonas saw Turner say something on a doorbell camera that led to the divorce. Another Report from TMZ said Turner "likes to party," while Jonas prefers to be at home.
Online viewers were quick to defend Turner against what some described as… misogynistic "smear campaign" against them. Many assumed that the anonymous quotes came from Jonas' press team, which Jonas apparently denied in his statement on Saturday.
Those who felt that the anonymous sources were trying to portray Turner as a bad mother pointed to the fact that she was filming in the UK while Jonas was on tour with his family members as the reason for her two daughters being with him . Fans also pointed to quotes from Turner and Jonas themselves, describing Turner as the one who likes to stay at home.
It appeared that Jonas' comments in Los Angeles failed to convince some who believed he was saving face publicly, although there were some who defended him.
"Oh, so you're paying TMZ to spread nonsense about the mother of your kids, but you're also trying to look good in the public eye? I see right through you, little man," he said Person posted on Xthe platform formerly known as Twitter.
Another person wrote in his defense that people were just "running" with TMZ headlines.
"Like none of these people said anything other than this mutual letter. Save yourself the thought and take care of everything," the post says.