Ladbrokes was fined $78,000 but allowed to keep $758,000 in bets made by a disgraced financial planner
Sports betting company Ladbrokes has been allowed to keep $758,510 gambled away by disgraced financial planner Gavin Fineff, who has pleaded guilty to cheating his own customers despite heavy criticism of the bookmaker's behaviour.
Core items:
Ladbrokes have been fined for three breaches of the Sports Betting Industry Code
The misconduct relates to former client Gavin Fineff, a former financial planner and sports betting addict who faces a conviction this month
Fineff has urged gambling companies to refund money lost while wagering if it's found to be linked to a crime
Ladbrokes has been fined $78,540 for three industry code violations by the NT Racing Commission, which acts as the watchdog of Australia's sports betting industry due to the number and size of the companies licensed there.
The company contacted Fineff out of the blue in 2018, urging him to open an account with them after a Ladbrokes employee became aware of Fineff's gambling history at another bookmaker.
The other two violations are related to the company's failure to recognize red flags generated by Fineff's gambling.
But the racing commission did not find the bets illegal, which would have forced the company to return them.
"…Despite Ladbrokes' failings in complying with its license terms and the 2016 and 2019 Codes, the integrity of any bet placed by it [Fineff] was not eroded with Ladbrokes to the extent that any bet should not be enforced…"
Fineff has pleaded guilty to 12 charges of dishonestly obtaining financial benefit through deception and will be sentenced in NSW District Court later this month.
During the 21 month life of his Ladbrokes betting account, Fineff wagered $17.5 million and made a loss of $758,510.
Fineff himself filed submissions with the Racing Commission to consider a referral of the matter under the Proceeds of Crime Act.
The Racing Commission found that Ladbrokes did not do enough research to confirm Fineff's source of wealth, but said a police referral was unjustified.
'…The Commission has formed no opinion of Ladbrokes' dealings [Fineff] enough to give rise to reasonable suspicion that some of the funds had been used [Fineff] Betting at Ladbrokes may have been proceeds or part of proceeds from a crime."
Financial Counseling Australia's Lauren Levin said her organization welcomed the "significant" decision.
"It is truly the first time that the Commission has penetrated the behavior of a major online gambling company and has dismantled Ladbrokes' claims to create a responsible gaming environment," she said.
Ladbrokes has been contacted for comment.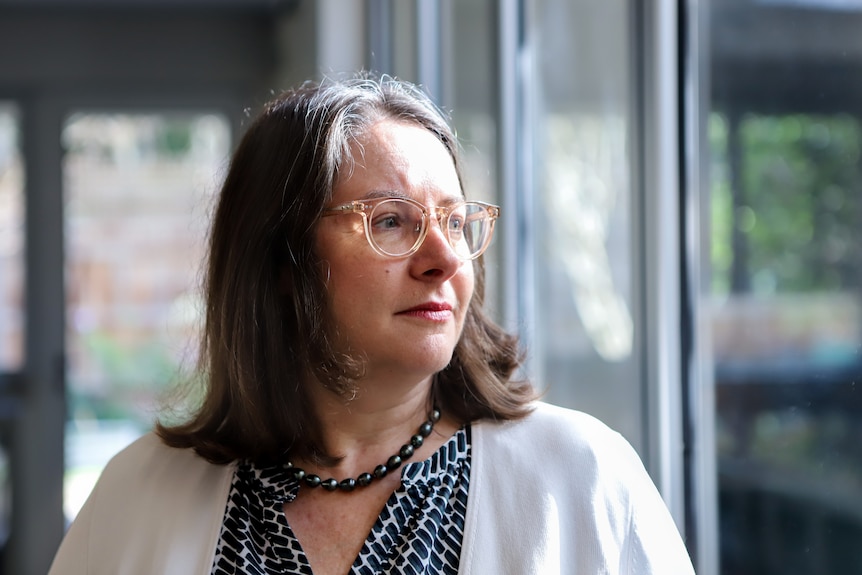 The Northern Territory Racing Commission has announced that fines for the sector will be increased as part of its submission to the current House of Representatives inquiry.
Fineff has criticized gambling companies and has campaigned for industry reform in recent years.
In a submission to the parliamentary inquiry into online gambling, Fineff called on sportsbooks to return funds found to have been illegally obtained from players.
"For operators, the return of proceeds of crime is socially responsible and a mere accounting adjustment," his submission reads.
Fineff worked with independent MP Andrew Wilkie last year to draft a private members' bill to address what she sees as gaps in the current regime.
Mr Wilkie described Ladbrokes' behavior as "shocking" and called for the penalties to be increased.
"It's a good decision – and I stress – as far as it goes, I mean $80,000 fine for a company as big as Ladbrokes… it's really small change."
"The book should be thrown at the company.
"If that was the highest fine allowed, then something is wrong with Northern Territory legislation."
https://www.abc.net.au/news/2023-03-06/ladbrokes-fined-gavin-fineff-entain-nt-racing-commission/102059616 Ladbrokes was fined $78,000 but allowed to keep $758,000 in bets made by a disgraced financial planner