Lakers' LeBron James on Robert Sarver's punishment: 'Our league definitely got it wrong'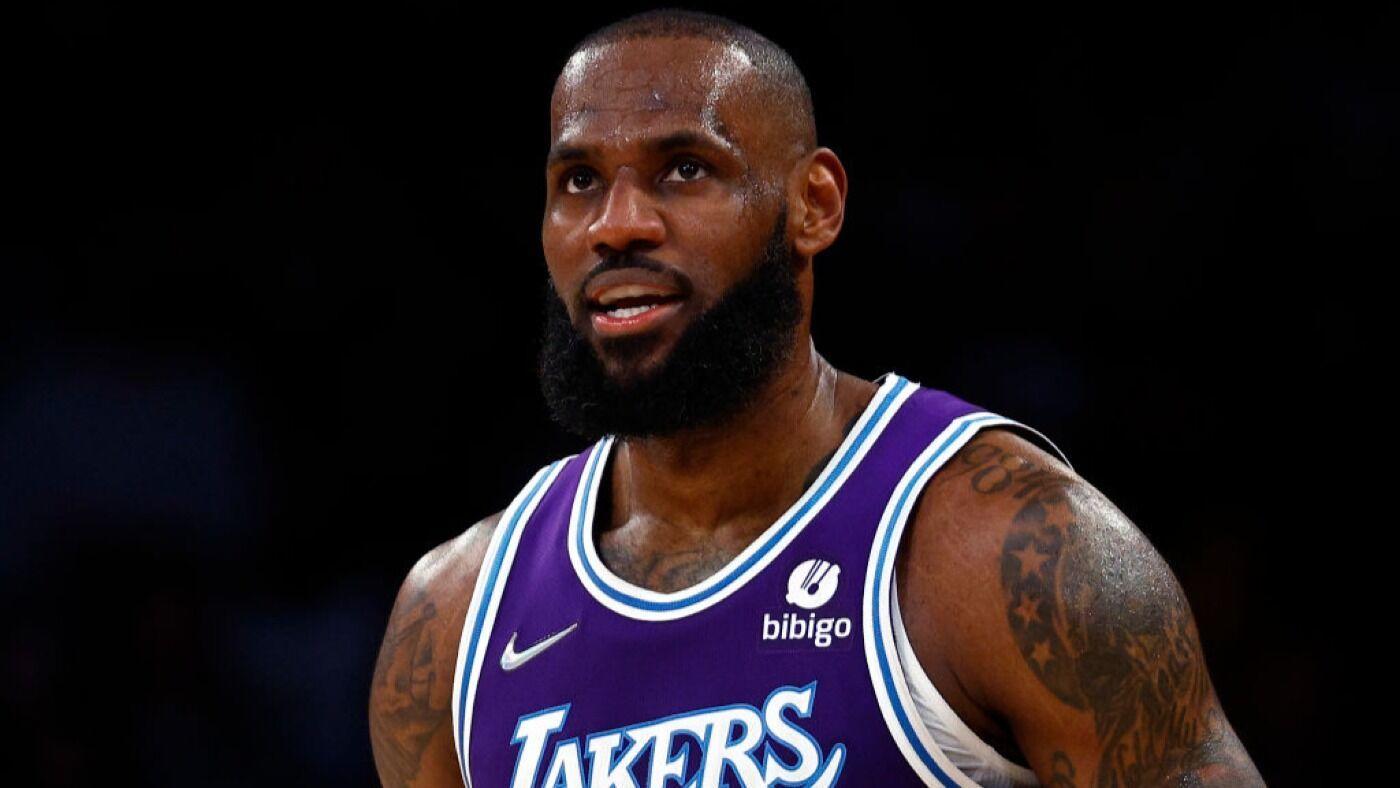 Los Angeles Lakers star LeBron James opened up about Robert Sarver's situation on Wednesday. take to twitter to issue a brief statement expressing his disappointment at how the league has handled the matter.
His full comments:
"Now read through the Sarver stories a few times. I have to be honest… Our league definitely got it wrong. I don't have to explain why. They all read the stories and make up their own minds. I've said it before and I'll say it again, there's no place for that kind of behavior in this league. I love this league and I deeply respect our leadership. But that's not right. There is no place for misogyny, sexism and racism in the workplace. Whether you own the team or play for the team. We hold up our league as an example of our values ​​and it's not."
The NBA has completed its nearly year-long investigation Robert Sarver, owner of Phoenix Suns and Phoenix Mercury, revealed earlier this week that he has used the N-word at least five times, been involved in cases of unfair behavior towards female employees and treated employees in a demeaning and harsh manner.
Despite confirmation of such untenable behavior, the investigation found that Sarver's actions were not "motivated by racial or gender animus" and the league had no discussions about removing Sarver as the owner. Instead, he was suspended for a year and fined $10 million.
During a press conference Wednesday, NBA Commissioner Adam Silver explained why Sarver was not forced to sell his team as former Los Angeles Clippers owner Donald Sterling was back in 2014. Silver noted in part the lack of any aural or visual evidence against Sarver, a different context for his actions, and the positive support Sarver received from many of those interviewed.
It's also worth noting that Silver has no authority to unilaterally remove Sarver or any other owner from the league. In 2014, he initiated court proceedings to force Sterling to sell the team, but ultimately he still needed the support of three quarters of the other owners. The league decided not to go that route this time, and it's unclear if other owners' voices would have been present in that scenario.
LeBron is the first star player to speak out against the league's decision, and it wouldn't be surprising if others followed in his footsteps. However, it remains to be seen what impact such statements will have.
It is clear that players have power in such situations. During the Sterling saga, the Clippers and Golden State Warriors nearly boycotted a playoff game before finally engaging in a silent protest at warming up sans gear with the clubs' logos. Additionally, the NBPA called for an immediate harsh punishment, and players in the league expressed strong, direct outrage at his behavior.
Such strong player reactions helped get Sterling removed from the league, but they came before the league's verdict, not after. Also, the Sarver penalty was imposed during the off-season, leaving players with no immediate opportunity to stop a game or file a protest.
If LeBron and the players are willing to disrupt the actual product on the court, they may be able to force the league and owners to investigate Sarver's removal. That level of action aside, such statements seem unlikely to cause the league to change their minds.
https://www.cbssports.com/nba/news/lakers-lebron-james-weighs-in-on-robert-sarver-punishment-our-league-definitely-got-this-wrong/ Lakers' LeBron James on Robert Sarver's punishment: 'Our league definitely got it wrong'