Majority Leader Chuck Schumer is loosening the Senate's informal dress code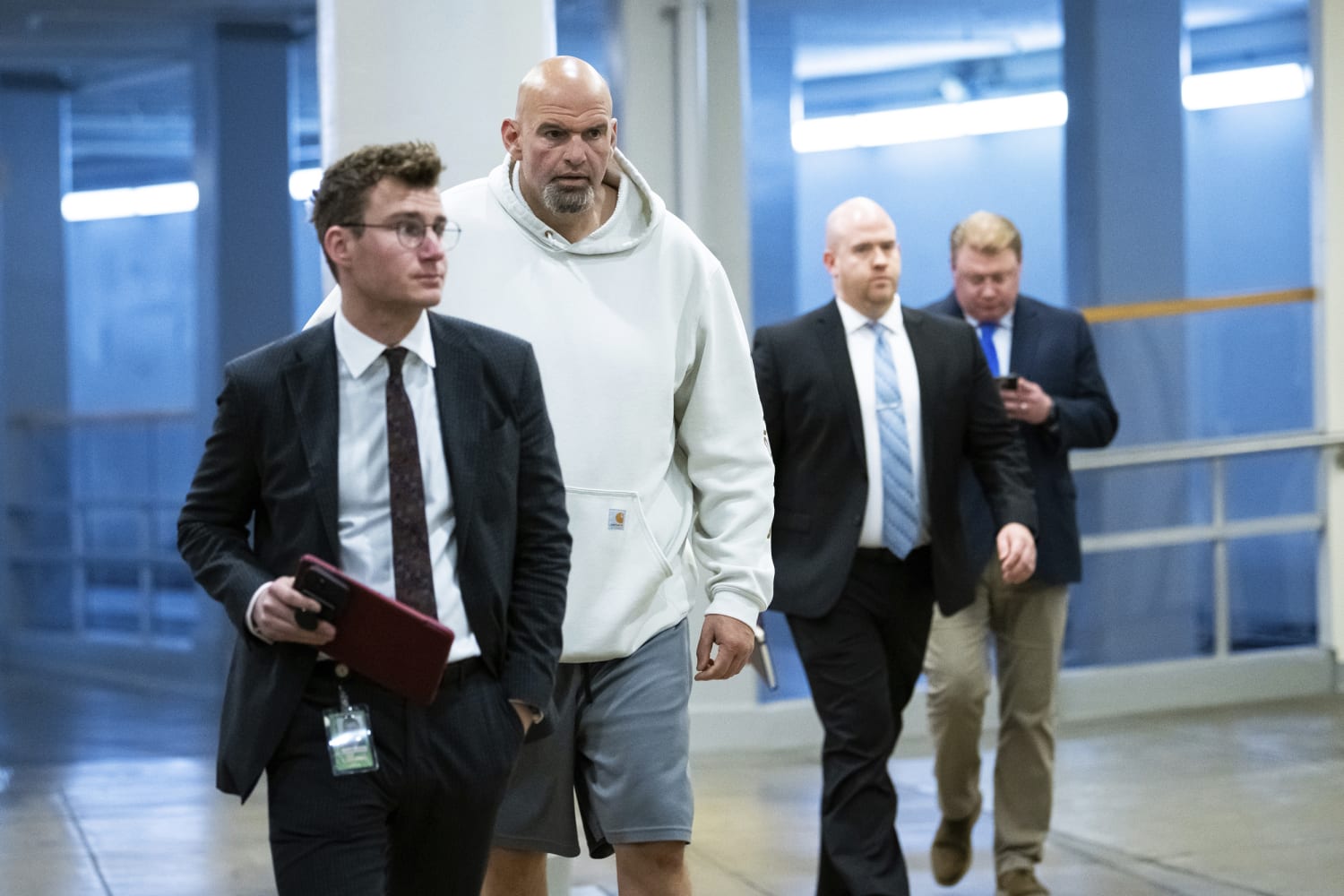 WASHINGTON — Senate Majority Leader Chuck Schumer, D-N.Y., has quietly changed the Senate's informal dress code to allow senators to wear whatever they want on the floor, a person with direct knowledge said.
A notice was sent to the Senate sergeant-at-arms and relevant staff late Friday, and the change will take effect starting Monday, the source said.
The change would allow Sen. John Fetterman, D-Pa., who is often seen wearing a hoodie and baseball shorts, to wear his casual clothes on the Senate floor whenever he wants. Fetterman, who was elected in last year's midterm elections, wore a suit and tie when he was sworn in in January.
However, he has wore his casual clothes after returning to the Senate after treatment for clinical depression earlier this year.
Schumer and Fetterman's offices did not immediately respond to requests for comment.
The news was first reported by Axios.
The Senate has operated with an informal dress code, enforced by the Sergeant-at-Arms, that requires men and women to dress in business attire.
However, because the standard is not a formal or written policy, senators were occasionally seen wearing it in the Senate Sportsweargolf clothing, denim Vests, shoes without Socks and colorful Wigsincluding unconventional clothing.
Although senators will benefit from the change as they will be allowed to wear casual attire on the Senate floor, their staff will still be required to wear business attire under the old dress code. People other than senators entering the Senate must also wear business attire, which for men means a jacket and tie.