Mall Rat DMZ Mission Guide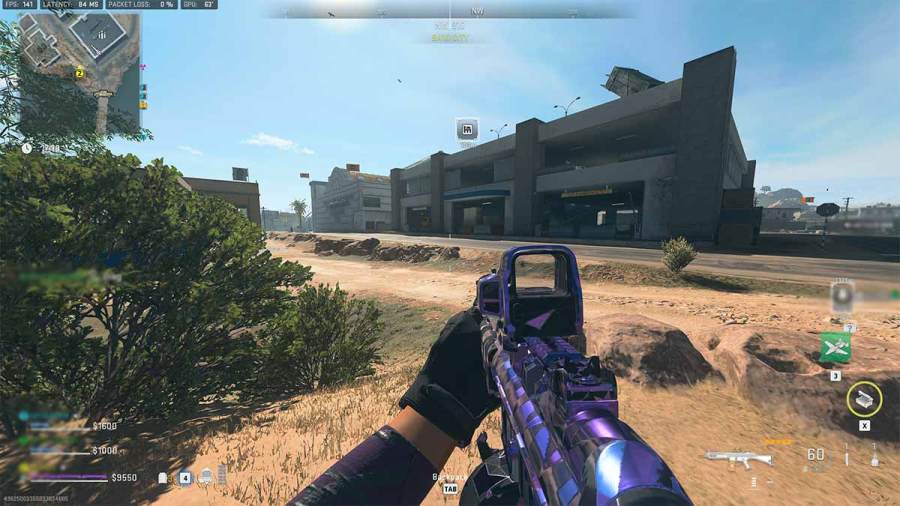 Screenshot of Pro Game Guides
In Call of Duty: Warzone DMZ, the Tier 4 White Lotus Faction offers a mission called Mall Rat. This mission challenges you to eliminate bots and real players in one of Al Mazrah's locked down high security areas. In this guide we will tell you how to access this building and how to kill these players.
How to complete Mall Rat mission in DMZ
Kill 20 enemies in the Sa'id City Mall without being knocked down.
Kill 3 operators (real players) in Sa'id City mall.
Sa'id City Shopping Mall is located in Said City, a POI in the west of Al Mazrah. All of the eliminations you need for this mission must be acquired when you are in the mall. This includes the mall building and parking lot as shown in the second image above.
Start by entering the parking lot and taking out the guards as you reach the top level. These guards are easy to kill, but you'll encounter heavily armored AQ soldiers as soon as you head from the parking lot to the rooftop of Sa'id City's mall. Keep your distance and eliminate these bots without getting knocked down. In case you go down, use your Self Revive Kit and try to try the task again from the beginning.
Related: Bombing Run DMZ Mission Guide – Exfil with 7 killstreaks in one mission
The remaining of the 20 bot kills you need to achieve can be obtained by eliminating the guards held in the mall. You can look down the roof and get some easy kills from there to complete the first task of your mission. That way, you don't even have to enter the heavily guarded and tripwire-covered mall. Now the difficult part of the mission is to kill three real players in Sa'id City mall.
Although it mentions that you need to get the kills inside the building, that's not really the case. You need to be in the Sa'id City mall complex, but the enemies you kill don't. This makes the challenge relatively easier and just a game of patience. We recommend that you bring a good sniper rifle like the SP-X 80, MCPR-300 or Signal 50 along with a good primary rifle that you can rely on.
Set up camp on top of the building and watch out for passing enemy squads. Pick up your shots, try to get kills, and reposition as needed. While doing this, watch out for bot boosts and take them out if necessary. You can also use the ammo storage facility on the second level of the parking garage to refill your bullets from time to time. Completing the Mall Rat mission will reward you with the luggage key which you can use to unlock a locked loot cache.
For more Call of Duty: Modern Warfare 2 and Warzone 2 content, check out the Pro Game Guides. In the meantime, check out our article on DMZ Medical Diagnosis Mission Guide – All Three Medical Documents.
https://progameguides.com/call-of-duty/mall-rat-dmz-mission-guide/ Mall Rat DMZ Mission Guide