Many homeless people on Maui are still missing after the wildfires
LAHAINA, Hawaii – Where's Rex Cole?
The question worries residents and homeless service providers, who met the kind, white-bearded man before a wildfire swept through Lahaina, killing or displacing hundreds of people, including those who were homeless before the fire destroyed scores of homes.
You wonder what became of Cole, one of the most recognizable faces in the historic district, who smiled at almost everyone who walked by.
The full extent of the fire's impact on Lahaina's homeless community is not yet fully understood, but many fear the city's most vulnerable residents are among those hardest hit by the devastation: while they were invisible in life, they are she now invisible in death.
"Sometimes they don't have the emotional or mental capacity to stand up for themselves," said Lisa Darcy, founder of Share Your Mana, a Maui-based advocacy group for the homeless. "It's more than a crisis."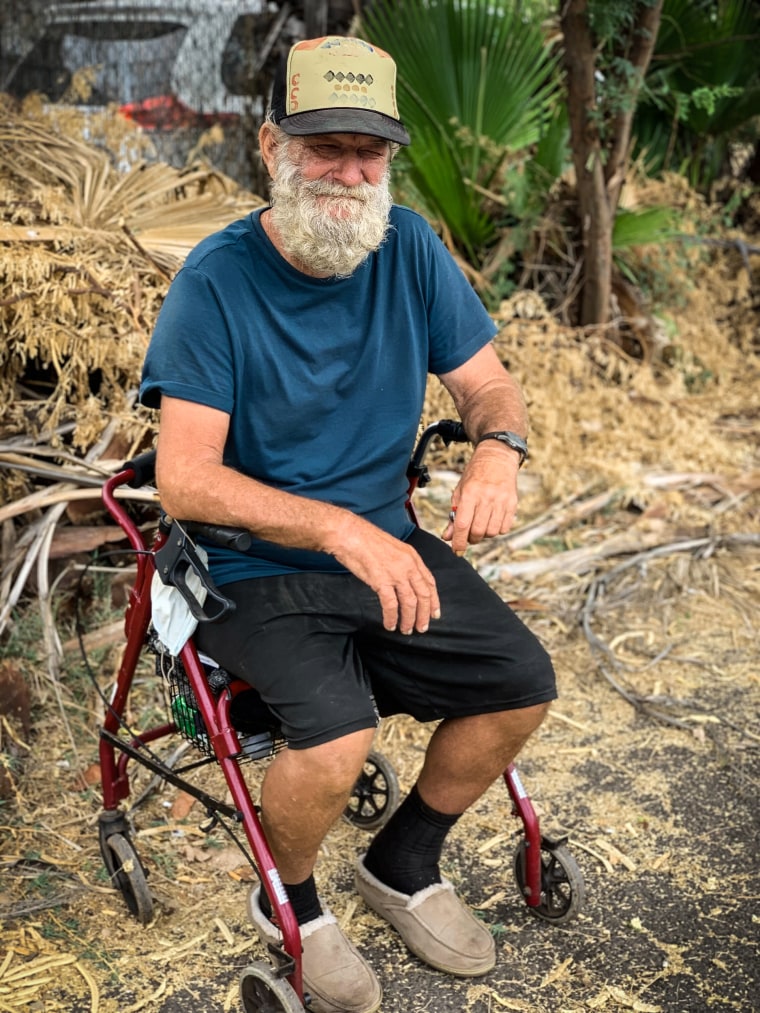 Darcy is among those who have encountered Cole on the streets of Lahaina over the years. Another is Jelena Dackovic, former director of the Maui Rescue Alliance, who said Cole loved sitting under the plumeria tree near the wharf and commenting on Vans shoes that passers-by were wearing.
"I think it reminded him of life in California," Dackovic said.
"You always have one of those who is your favorite person, and for me he is," she added. "When you meet him, you want to hug him. He was loved by many."
People who knew Cole switch between present and past tense when referring to him. He has not been seen or heard from since a wildfire leveled the former capital of the Kingdom of Hawaii, leaving little but toxic ash, soot and destruction in its wake.
At least 114 people have been confirmed dead and officials believe an estimated 1,000 others may still be missing, adding to the complicated process of locating and identifying deceased victims.
Finding missing or dead homeless people is particularly difficult because they don't always carry cell phones or have a dedicated group of people looking for them.
As of the 2023 federal census, a total of 6,223 people were homeless in the state of Hawaii. The majority, 4,028, lived on Oahu and 704 lived on Maui.