Michigan State suspends football head coach following report of harassment allegations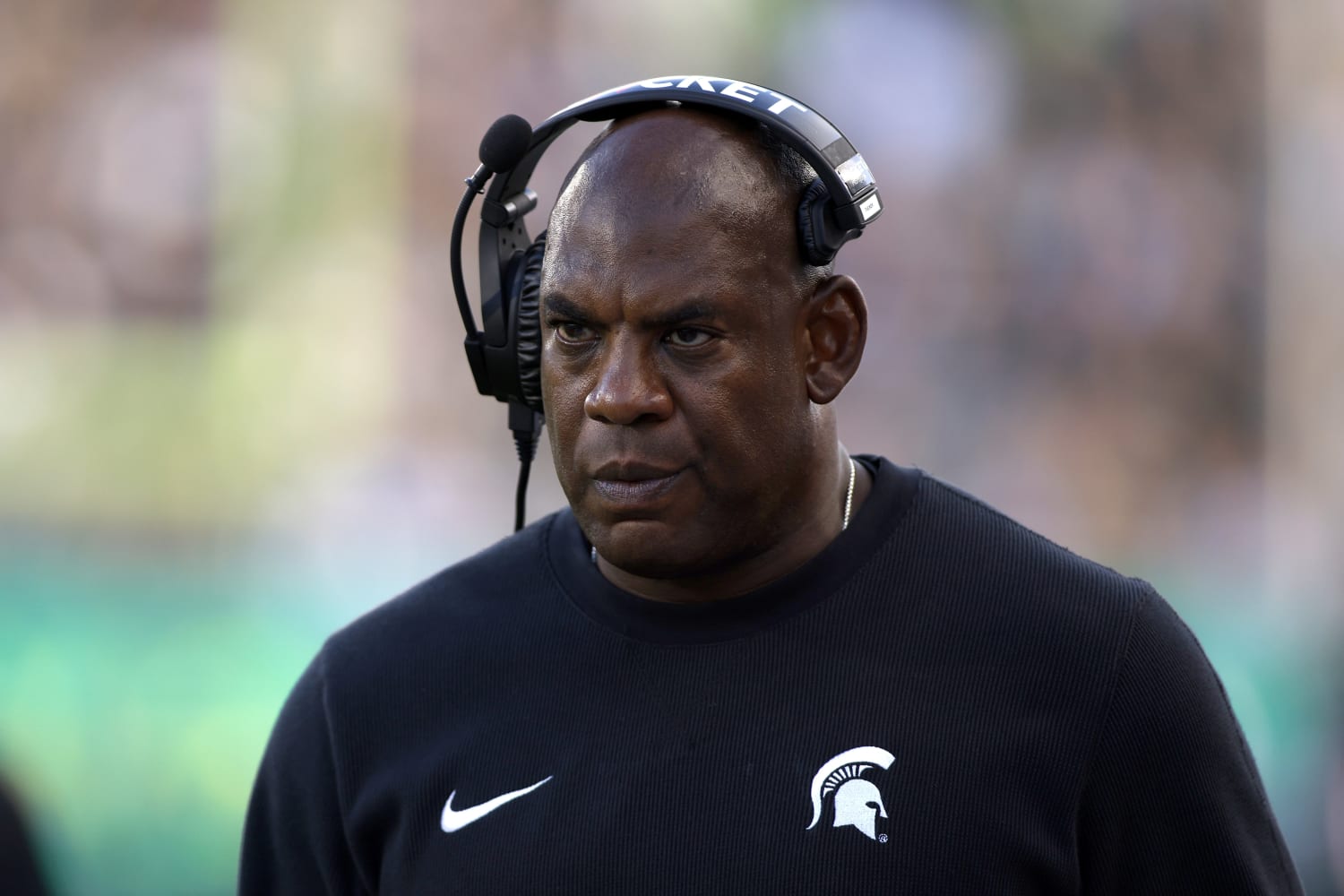 Michigan State University has suspended its head football coach Mel Tucker as part of an ongoing investigation, school officials said Sunday.
Officials said a third-party investigation was completed in July but that a hearing scheduled for October and other matters "remain to be worked out," athletic director Alan Haller said at a news conference.
Tucker's suspension was later announced USA today reported that a rape survivor and activist with whom he had a business relationship claimed he sexually harassed her.
In a formal response reportedly included in documents obtained by the newspaper, Tucker denied engaging in any wrongdoing.
According to the Lansing State Journal, Tucker, who started at the institution in 2020, signed a 10-year, $95 million contract extension, making him one of the highest-paid coaches in sports.
His record as a head coach is 23-21 (.523). That includes three seasons at Michigan State and one at the University of Colorado.
Haller described Tucker's suspension without pay on Sunday as a "conditional, interim measure."
Acting university president Teresa K. Woodruff said at Sunday's news conference, "Michigan State University today is creating a culture that is welcoming, supportive and caring."