Mississippi Gov. Tate Reeves wins re-election, extending Republicans' two-decade rule over the state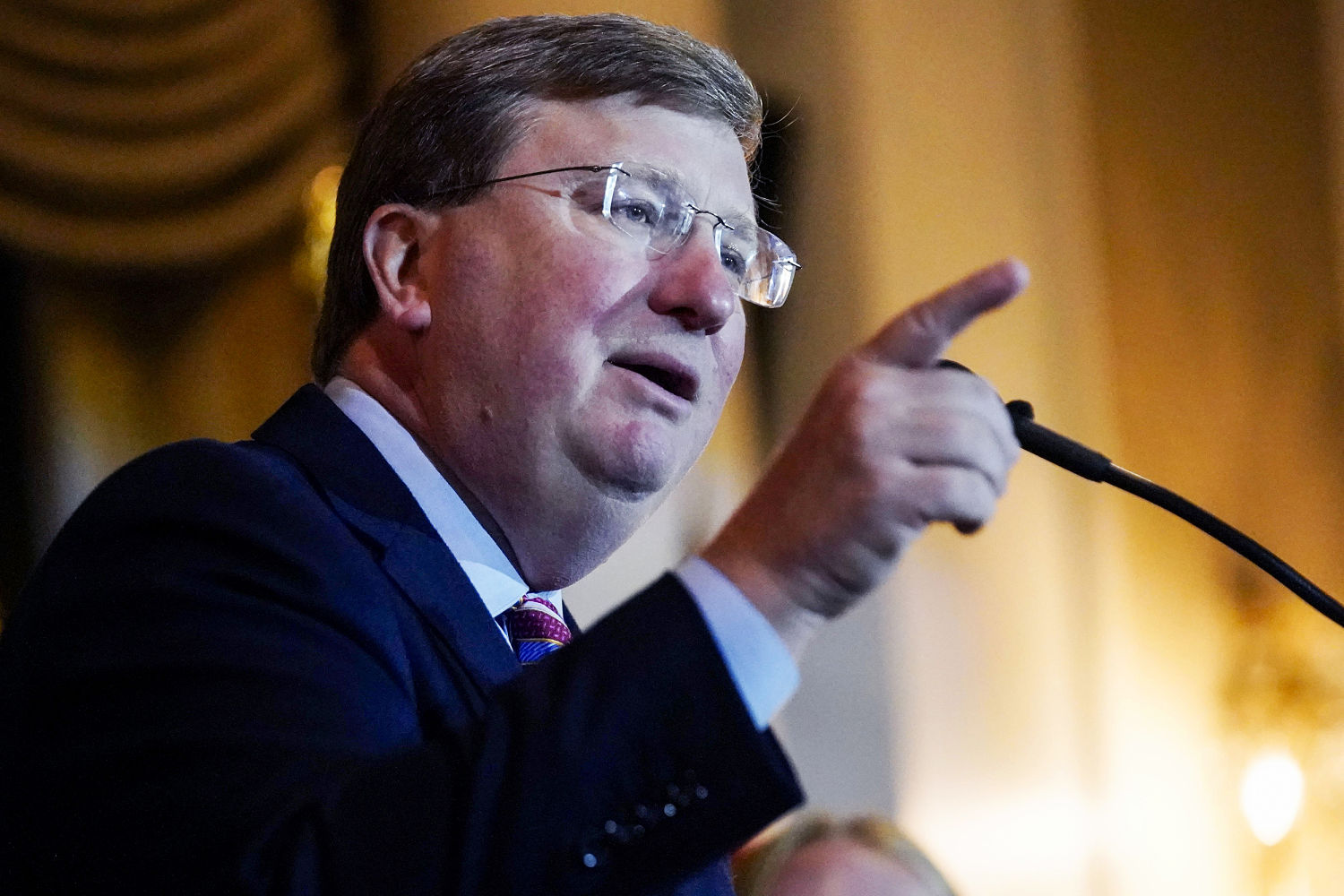 Mississippi Gov. Tate Reeves won a second term, extending Republicans' two-decade reign in the governor's office, fending off a challenge from Democrat Brandon Presley, who conceded late Tuesday.
Reeves built a huge war chest full of campaign funds for re-election, but attacks from Presley and the Democrats over health care and a corruption scandal in the welfare system made the race in deep-red Mississippi closer than usual.
Still, Reeves received a late endorsement from former President Donald Trump, backed by the Republican Governors Association and the Susan B. Anthony Pro-Life America's Candidate Fund. And the Reeves campaign spent nearly $10 million on ads promoting his re-election. That was more than enough to secure him another victory in the Republican-friendly state.
In ads financed by his campaign, Reeves attacked Presley over medical care for transgender children and linked him to President Joe Biden, who lost Mississippi by more than 16 percentage points in 2020.
Reeves also praised his successes in dealing with natural disasters and the Covid-19 pandemic, as well as his work as a steward of taxpayer dollars. The victory comes 20 years after Reeves first achieved statewide office when he became the youngest state treasurer in the country after winning that office in 2003.
Still, in the weeks leading up to Election Day, the race tightened in opinion polls and Republican strategists alarm bells rang as Reeves campaigned across the state.
Reeves' first term was marked by news of a massive welfare scandal that occurred during his time as lieutenant governor, in which state funds intended for poor families were instead used for other projects, such as a new college volleyball facility.
Reeves has denied involvement in the alleged corruption, but Presley ran several attack ads on television linking him to the scandal. Presley also campaigned on support for Medicaid expansion, which Mississippi Republicans have blocked for more than a decade, even though it is popular with voters and hospitals in the state face cost pressures.