Moroccan earthquake survivors huddle in tents, fearful of the future
AMIZMIZ, Morocco – It was a devastating coincidence.
Just as Ali's daughter was blowing out the candles on her 21st birthday cake, a fault erupted 11 miles below the High Atlas Mountains in Morocco, releasing forces so violent that villagers at first didn't understand what was happening.
"We were celebrating," said Ali, 50. "And when the candle was lit, there was a terrible sound like an alien engine. "We couldn't understand what was happening."
"In a word, it seemed like the end of the world," he said on Tuesday after he and his family managed to escape the house. Many of his friends in town weren't so lucky, he said.
The magnitude 6.8 earthquake that struck late Friday evening destroyed entire villages and killed 2,900 people and counting. Bodies are still being dragged out of the dilapidated buildings.
In the tourist town of Amizmiz, 15 miles from the epicenter, Ali had been sitting in a cafe with a friend half an hour earlier before heading to his daughter's birthday celebrations.
Café Anmoggar, a Berber word for "The Gathering," is now in ruins. And for his friend who stayed behind: "It was his last coffee," said Ali on Tuesday, still shaken four days after the quake and refusing to give his last name.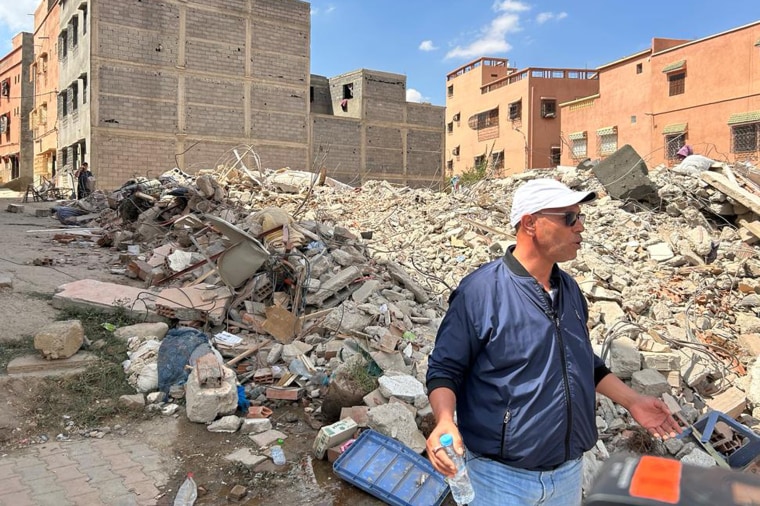 Not only are people in this remote mountain region grieving the loss of loved ones and homes, they are now grappling with the practical challenges that lie ahead.
Food, water medicine and shelter are an immediate concern, but given mass homelessness, perhaps more urgent in the long term is an impending winter that will bring low temperatures and a thick blanket of snow across this country's dramatic peaks and slopes.
Red Cross estimates Around 300,000 people were affected in some way by the quakeCountless thousands of them are homeless after entire villages were destroyed. Many of these people are now sleeping in tents hastily erected on the rocky ground. These apartments are cramped and uncomfortable in September, but can be fatal in just a few months.
Among the residents is 35-year-old Sanaa Ait Moma, who slept in one of these camps with her two children after they managed to escape their home shortly before the earthquake caused it to collapse.
"My children are in shock. They're shouting 'Mom, Mom, Mom' all the time," she said, sitting at the door of a 10-by-10-foot tent. It is one of around 50 animals in Amizmiz, where it and others sleep on doormats that protect them from the earth.
While she still mourns dead friends, she also needs to focus on her family's future. Unable to return to her destroyed home, she believes she could stay here for months, even though "you can't live here in the winter because it gets very cold."
To avoid this, enormous reconstruction and resettlement efforts are required, in addition to the relief and recovery mission already underway.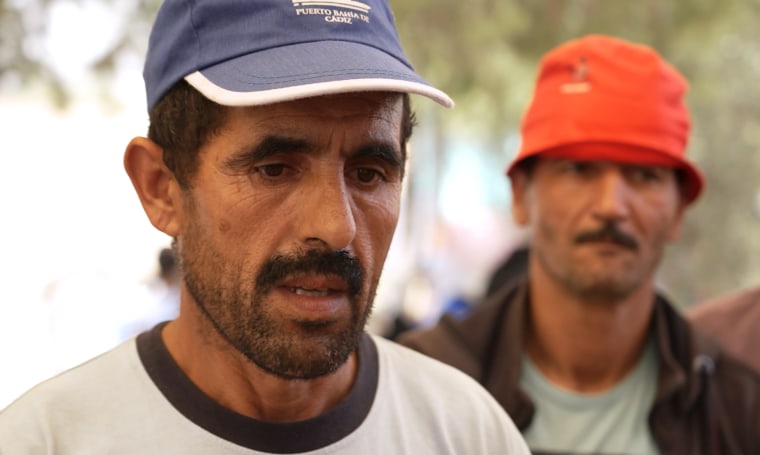 That response has drawn some international criticism after Morocco said it was only accepting aid from four "friendly" countries and others, including the United States, said their offer of help went unanswered.
Some, including Ali and Ait Moma, are generally positive about their government's efforts. Others are decidedly less convinced.
"All the people, even the children, are very angry because we are not happy with this situation," said Abdelhak Ait Bouhfid, 52, whose family, along with three others, are crammed into a tent in the village of Sidi Hssaine, two miles outside Amizmiz.
His house was destroyed and all his livestock killed, but his wife and five children made it out alive. Their tent is already cold at night and he fears the inevitable mud that will arise if it rains later this week.
"The government didn't come just to see how we feel," he said. "They were completely absent."Raf Sanchez and Susan Archer reported from Amizmiz, Morocco. Alexander Smith reported from London.