Most GOP faction participants in Iowa are "pro-life" and "traditional" conservatives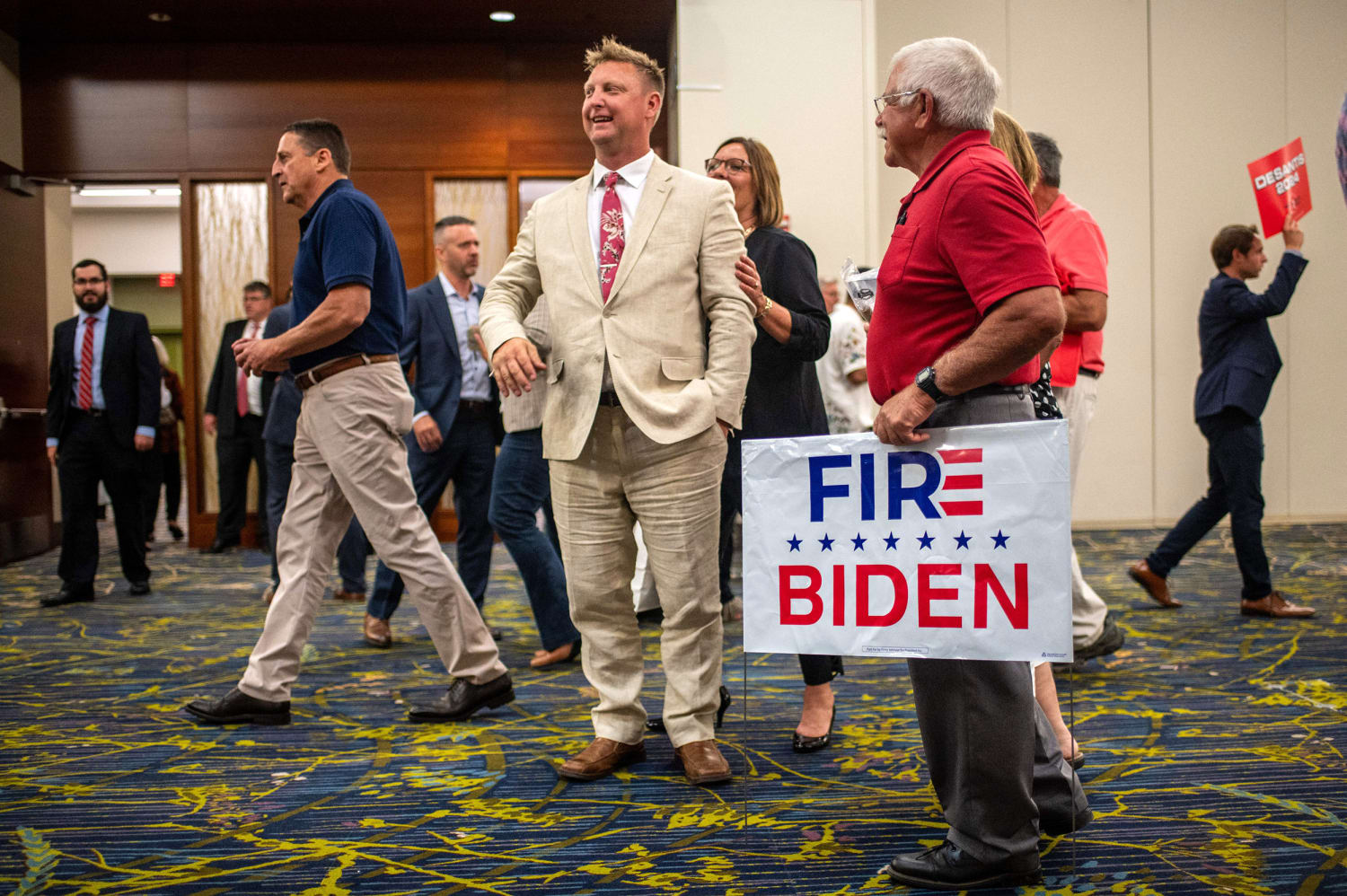 According to new data, Iowa voters who are expected to vote in next year's GOP presidential election are self-proclaimed "traditional" conservatives and outspoken opponents of abortion rights the latest national poll from NBC News/Des Moines Register/Mediacom.
A full 80% of prospective Republican congressmen said they would use the phrase "pro-life" to describe themselves, the most important attribute in the poll conducted by Iowa pollster J. Ann Selzer. Seven out of ten describe themselves as "traditionally conservative".
Almost 80% of respondents also identify with the phrases "fear of the constitution" and "dissatisfaction with the government".
The poll provides a glimpse of voters expected to turn out to the GOP primary in January to choose their presidential nominee. And it helps explain why former President Donald Trump has such a large lead over his rivals in the GOP nomination — most self-proclaimed Republicans and evangelical Christians have said Trump is their first choice for president.
The 42% who said Trump was their first choice was roughly equivalent to the 46% of likely caucus attendees who would use the term "MAGA Republican" to describe themselves. Only about a quarter of likely caucus attendees — 23% — self-identified as "anti-Trump," the least popular of 13 different attributes tested in the poll.
There is a divide between the high proportion of caucus attendees who described themselves as "pro-life" and those who supported abortion restrictions in the poll. While 80% said they were "pro-life," 54% said they would be more likely to support a candidate calling for a 15-week abortion ban, and 58% said the state's six-week ban "gets it about right." meets". "
The poll revealed a slight decrease in caucus attendees who described themselves as "devout believers." In 2016, 62% said they would use the phrase to describe themselves, while 55% said the same in the most recent poll.
More popular descriptions were "capitalist" (68%), "anti-woke" (67%) and "moderate" (57%).
The survey also provided a picture of these potential caucus participants. The majority are older – 56% are over 55 years old. They are mostly Republican-leaning (68%), but a sizeable proportion self-identified as "completely independent" (25%).
These likely caucus attendees are mostly white (93%) and the majority are male (61%). And 19% say they would attend their first caucus.
About four in ten self-identified as evangelical Christians, a constituency that has been crucial in previous election assemblies.
In 2016, Republican Senator Ted Cruz of Texas won 34% of Evangelicals — the largest percentage of any GOP candidate according to polls — and went on to win the Iowa primary, the latest in a string of Republican presidential candidates to rank first among Evangelicals through to overall victory the faction in the state.
The NBC News/Des Moines Register/Mediacom poll was conducted Aug. 13-17 of 406 likely Republican convention attendees who said they were definitely or likely to vote in the 2024 election. The overall error rate is plus/minus 4.9 percentage points.