Nintendo on the success of the Super Mario Bros. movie, positive impact on its business
The Super Mario Bros. movie was one of the biggest films of the year and boosted Nintendo's overall business. Details of this were announced as part of the company's latest financial results.
Nintendo talked about the film's success and how "selling out evergreens"Switch) Super Mario-related titles increased significantly from April to September compared to last year." Big N's mobile apps and merchandise also saw growth.
The "Super Mario Bros." movie is a hit worldwide. The box office results make it the highest-grossing film based on a video game and the second highest-grossing animated film of all time. Many people have seen the film, including not only those who have experience with Super Mario games, but also those who are unfamiliar with video games. There was also a wide age range among the audience, from children to seniors. As the first film in which Nintendo was directly involved in the production, we believe that The Super Mario Bros. Movie has achieved significant results in executing our fundamental strategy of increasing the number of people who have access to Nintendo have IP.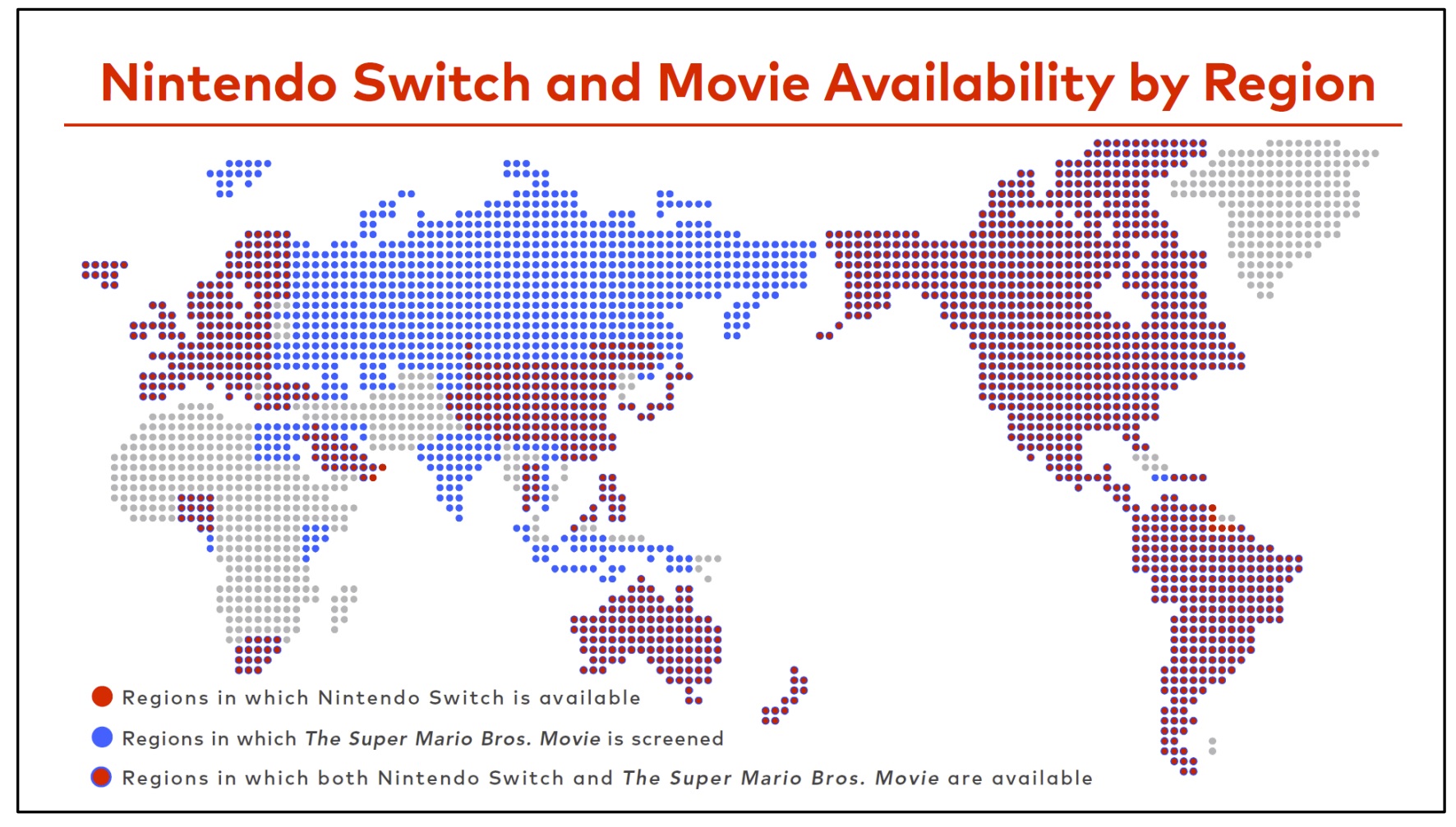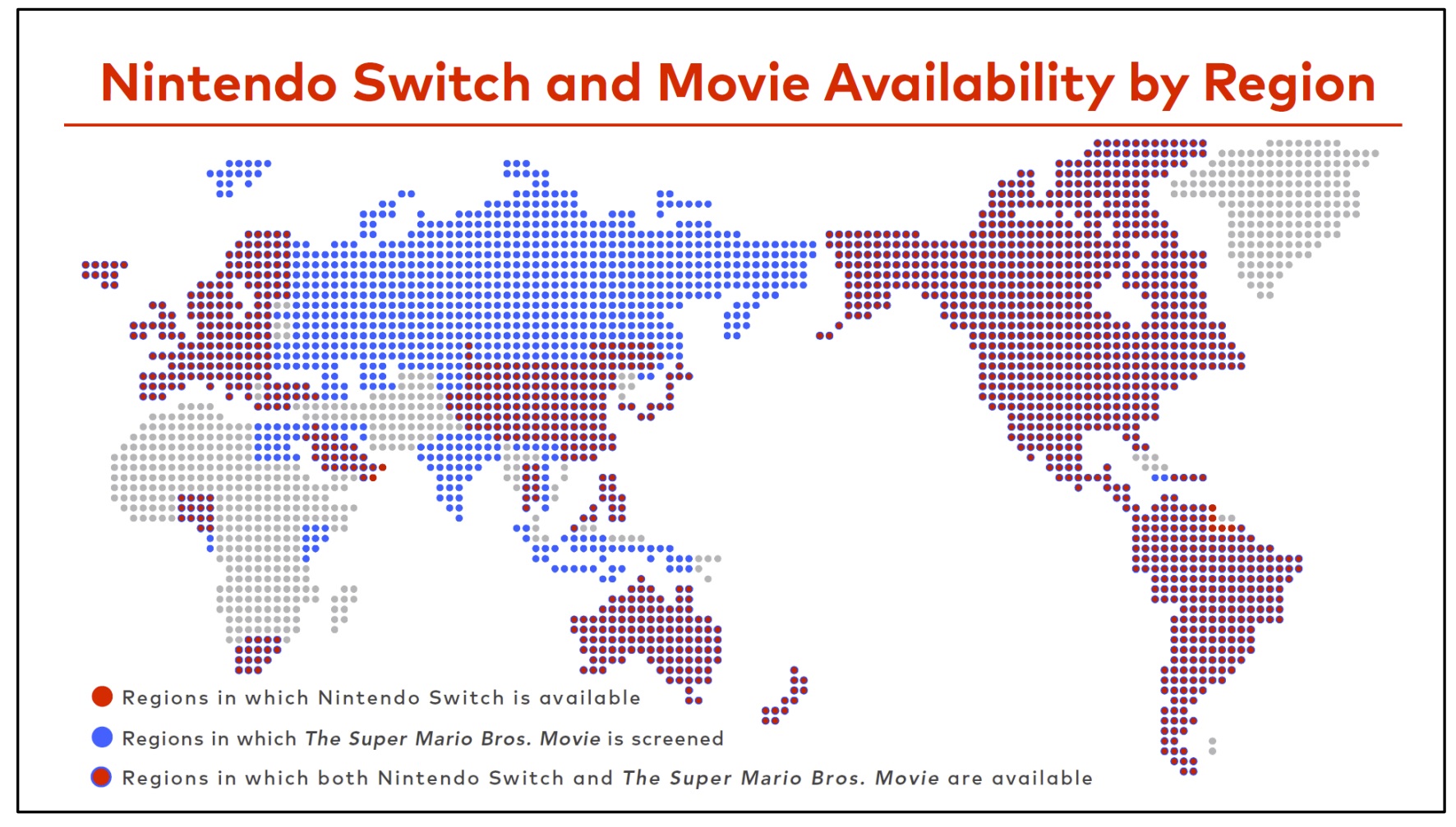 This map shows the availability of Nintendo Switch and the movie by region. The Super Mario Bros. movie was even released in regions where Nintendo Switch is not sold, further increasing access to Nintendo IP. In
In addition to screenings in theaters, many people saw the film through physical media sales and video streaming services. Packed with the essence of Super Mario, including the characters, the world, the movements and the music, the film has not only increased the awareness of the intellectual property but also aroused the affection and interest of many viewers. We expect this film to have a positive impact on our business in the future.
Here we can see what impact the Super Mario Bros. movie had on Nintendo's recent business. Sales of evergreen titles related to Super Mario increased significantly from April to September compared to the previous year. Mobile app downloads and merchandise sales also increased.
In addition, we plan to continue releasing new Super Mario-related titles for Nintendo Switch. We expect these titles to also receive a boost from the positive momentum that the film brings with it.