"Nobody wanted him" as a foster child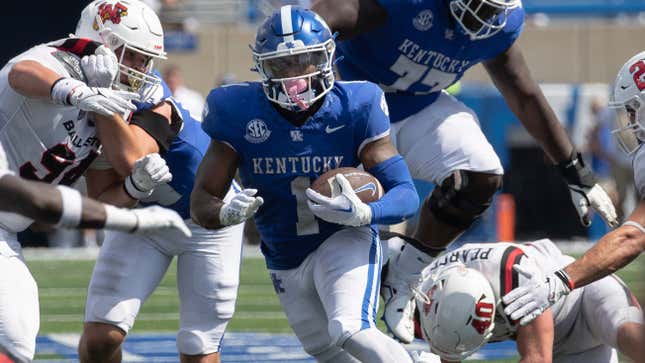 Here's a strong candidate for "Freezing Cold." Lasts" from the college football world on Saturday, but not for the usual reasons. During the Eastern Kentucky vs. Kentucky game, announcer Pete Sousa went off on a tangent when he told the backstory of Wildcats running back Ray Davis, who is being adopted. Sousa thought it would be a good idea to mention Davis' time in the NCAA transfer portal as a highly sought after commodity. So far, so good. Until he compared it to Davis' childhood.
Was Tennessee Volunteers football's punishment harsh enough? | Agree to disagree
"There's Ray Davis… 9 months ago, when he jumped to the portal, everyone wanted him… 11 years ago, when he was a foster kid, no one really wanted him. And now he's here, found some love, found football…"
When Sousa heard this clip, it seemed to him that he thought he had a good clip and was doing Davis justice by bringing his story to the audience. Maybe it was well-intentioned, but as we know, it's not always what you say, but how you say it. The story that Davis was a foster child is something we've heard before and could have been expressed in a less brutal way.
Sousa said nothing wrong, but his delivery was absolutely cold-blooded. Although the intentions were probably genuine, it seemed like a dig at this young man who had a great game, helping his team win and improving it to 2-0. Years ago, only a certain region of the country initially knew about this type of faux pas. Nowadays, on social media, every word we speak or write is scrutinized down to every letter and punctuation mark.
Certainly Pete Sousa will be more careful when it comes to telling stories on a show.
https://deadspin.com/pete-sousa-ray-davis-kentucky-announcer-1850823293 "Nobody wanted him" as a foster child