Non-discriminatory DMZ Mission Guide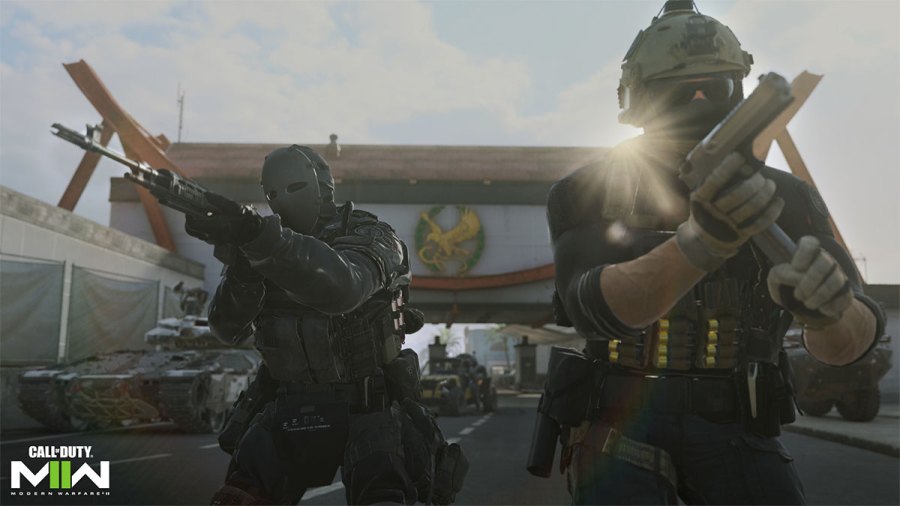 Image via Activision
With the Season 2 update, Call of Duty: Warzone DMZ not only has a mission progression reset, but also a whole new faction called the Crown. This is the fourth faction in the game and only accessible to MW2 owners. Here is a guide to Tier 1 Mission Non-Discriminatory Crown Faction in Warzone 2 DMZ.
How to complete DMZ non-discrimination mission
Non-discrimination for tier 1 crown factions consists of the following tasks:
Kill 8 Al-Qatala soldiers
Kill 5 Shadow Company soldiers in the same mission.
You may be wondering with AQ having a presence in Al Mazrah and running the Shadow Company Building 21 and Ashika Island, how can a player kill soldiers of both factions in the same mission? To complete this mission you must infiltrate the Al Mazra Map. For the first task, you need to kill AQ soldiers, these are the bots you can find all over the map.
Related: Where to find Al Mazrah Smuggling Tunnels in Warzone 2 & DMZ
Where can I find Shadow Company soldiers in the DMZ?
Shadow Company soldiers can also be found in Al Mazrah, but their presence is limited. You will find these guards in Satiq Cave Complex, a POI in the mid-west of the map (see images). Shadow Company militia wears black uniforms and unlike the AQ guards, who speak Arabic, these enemies communicate in English. Therefore, you will easily be able to distinguish one faction of soldiers from the other. As a reward for completing this mission, you will receive the key to the Sattiq Poppy Farmer House, which you can use to open a locked room in the DMZ.
For more Call of Duty: Modern Warfare 2 and Warzone 2 content, check out the Pro Game Guides. In the meantime, visit our article on all ranked play rewards in Modern Warfare 2 Season 2.
https://progameguides.com/call-of-duty/non-discriminatory-dmz-mission-guide/ Non-discriminatory DMZ Mission Guide