North Korean leader Kim Jong Un meets Putin in Russia for arms talks: USA
North Korean leader Kim Jong Un could travel to Russia for talks with President Vladimir Putin on the possible sale of arms in support of Moscow's war in Ukraine, the White House said Monday, as the two US opponents continue to strengthen ties.
US officials say possible arms sales from North Korea to Russia were discussed during a trip by Russian Defense Minister Sergei Shoigu to Pyongyang in July, the first such visit by a Russian defense minister since the collapse of the Soviet Union in 1991.
"We have information that Kim Jong Un expects these talks to continue and also include senior-level diplomatic engagement in Russia," Adrienne Watson, spokeswoman for the National Security Council, said in a statement.
The Kremlin said Tuesday it could not confirm the reports. "We have nothing to say on this issue," spokesman Dmitry Peskov said at a press conference.
Watson did not say when or where in Russia Putin might meet with Kim, who rarely leaves his isolated communist country and has not ventured abroad since the pandemic. When he goes abroad, such as when he first visited Russia in 2019, he usually travels on an armored train.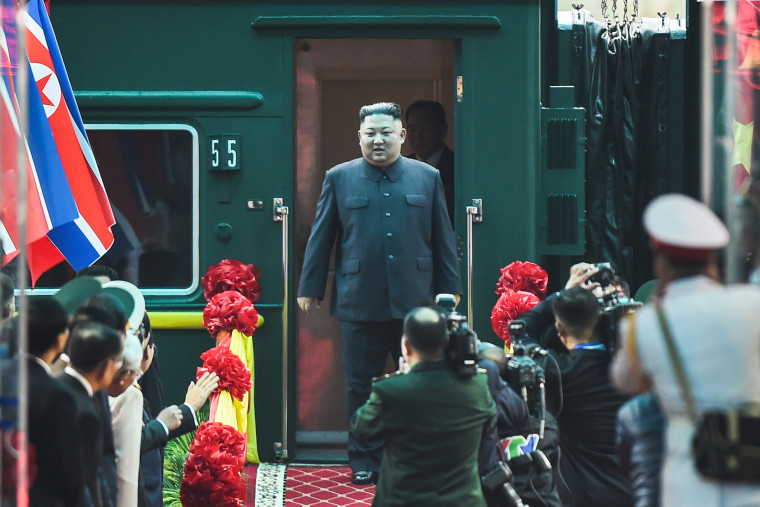 Watson added that the US is urging North Korea "to end its arms talks with Russia and to honor Pyongyang's public commitments not to supply or sell arms to Russia."
The comments from the White House National Security Council came after a Report in the New York Times that Kim is planning a meeting with Putin in Russia later this month — likely in the Pacific port city of Vladivostok.
Last week, the White House said that arms talks between North Korea and Russia were "actively moving forward" and that Kim and Putin exchanged letters pledging to step up their cooperation following Shoigu's visit.
Artillery ammunition is likely to be a particular focus, said National Security Council spokesman John Kirby, as Russian forces struggle to repel a Ukrainian counteroffensive. Any arms trade between North Korea and Russia would violate several UN Security Council resolutions.
Kirby did not say how the United States obtained the declassified intelligence. North Korean state media also reported on the exchange of letters last month.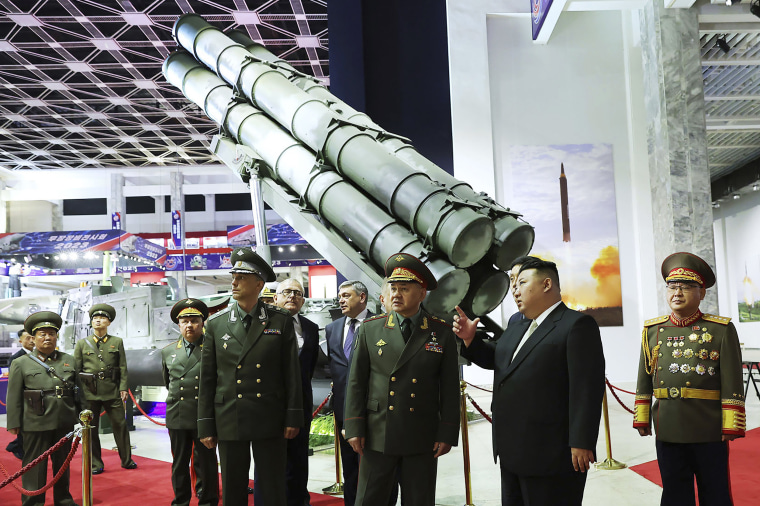 Since the Russian invasion of Ukraine in February 2022, US officials have regularly released declassified intelligence to stop North Korea, China and others from secretly sending arms to Moscow. Both North Korea and China have denied the US allegations.
With US talks on its nuclear weapons and missile programs stalled since 2019, Kim is trying to strengthen ties with Russia and China, which also sent a high-level delegation to Pyongyang in July.
Shoigu said Monday that Russia and North Korea could hold joint military exercises.
"We are discussing this with everyone, including the DPRK," he said, using an acronym for North Korea's official name, the Democratic People's Republic of Korea. "Why not? They are our neighbors."