NYC Public Schools Sending home COVID tests, randomly testing students to keep doors open
New York City schools are taking steps to ensure they don't have to close as coronavirus cases continue to spike in the city.
Mayor Bill de Blasio announced during a press conference Tuesday that the state will send 2 million home testing kits to schools. These tests can then be sent home with the student if one of their classmates tests positive. Those who test negative using the kit will not have to be quarantined.
The city will also increase the number of random coronavirus tests each school performs. Both vaccinated and unvaccinated students are eligible for randomization. To ensure that an outbreak does not occur, students and staff are encouraged to get tested before returning to school.
"This is how we're going to look at schools from this point on, keeping them safe and keeping them ventilated," De Blasio said during the conference. He was joined by incoming mayor Eric Adams, who has expressed support for the plan and will implement it once he takes office on January 1.
"Two clear messages we're sending loud and clear," Adams said. "Your kids are safer at school. The numbers speak for themselves. And we're united to make sure they continue to be safe."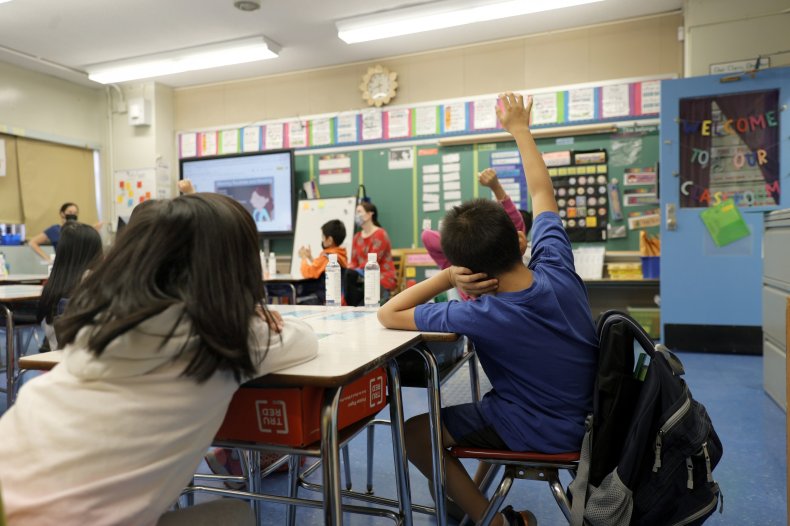 New York City's public school system, the nation's largest with about one million students, was one of the first school systems nationwide to reopen for in-person learning after the pandemic hit. opened in 2020, but frequent school or classroom closures due to coronavirus cases has been disruptive. .
De Blasio urges parents to get all eligible children vaccinated against COVID-19, but vaccines are not required for city students but for teachers and other city employees. city.
New York Governor Kathy Hochul, who also participated in the virtual news conference, emphasized the importance of keeping schools open statewide. She called distance learning "a failed experiment" despite "the best efforts of incredibly hard-working, passionate teachers who did their best."
Michael Mulgrew, president of the United Federation of Teachers, thanked Hochul for providing 2 million home testing kits "so that anyone who has been in close contact with a positive case will be able to know immediately if they have had the virus." contagious or not and must be isolated."
Coronavirus cases have increased in New York City thanks to the emergence of the Omicron variant. Health officials report about 22,000 new cases of the virus every day of the week ending Sunday, up from 3,400 cases a day of the week ending December 12.
The Associated Press contributed to this report.
https://www.newsweek.com/nyc-public-schools-sending-covid-tests-home-randomly-testing-students-keep-doors-open-1663729 NYC Public Schools Sending home COVID tests, randomly testing students to keep doors open