One Piece debuts at number one on Netflix's most-watched TV lists
Here you can read an exclusive WrapPRO article for free. Do you want to improve your entertainment career? Click here to login.
One Piece topped Netflix's most-watched TV list in its first week on the streamer and has racked up 18.5 million views since its August 31 premiere.
The manga live-action adaptation series climbed into the top 10 in 93 countries and peaked at number one in 46 countries. Just behind One Piece on the list was the limited series Who Is Erin Carter?, which racked up 15.8 million views in its second week on Netflix.
The limited series "Live to 100: Secrets of the Blue Zones" landed at #3 on the TV chart with 5.7 million views, while "Painkiller" took fourth place on the list with 3.4 million views and "The Ultimatum: Marry Or "Move On" Season 2 ranked fifth with 3.1 million views.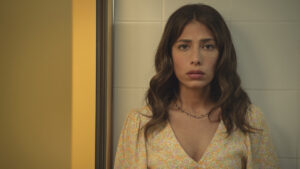 On the film front, the Adam Sandler-directed film You Are So Not Invited to My Bat Mitzvah climbed to No. 1 in the UK film chart in its second week since its release with 21.9 million views. The animated film The Monkey King and the Gal Gadot-directed thriller Heart of Stone maintained their dominance on the list, occupying second and third place on the English films list, with 6.6 million and 6.5 million views, respectively .
Next was the interactive romantic comedy Choose Love with 6.5 million views, followed by The Boss Baby at No. 5 and Big George Foreman: The Miraculous Story of the Once and Future Heavyweight Champion of the World. sixth place.
In terms of non-English television, the third season of the fantasy series Ragnarok topped the list with 6.3 million views, beating the Norwegian's previous episodes on the list, with season 2 leading the way with 2.7 million views peaked at fourth place, while season five took first place. #5 on the list with 2.6 million views.
K-drama Mask Girl and romantic comedy Destined with You broke Ragnarok's dominance on the list of non-English TV channels, with Mask Girl coming in second on the list with 3.5 million views "Destined with You" took third place with 2.9 million views.
There's more to come…