OpenAI's restructuring has shaken Silicon Valley and left some techies worried about the future of AI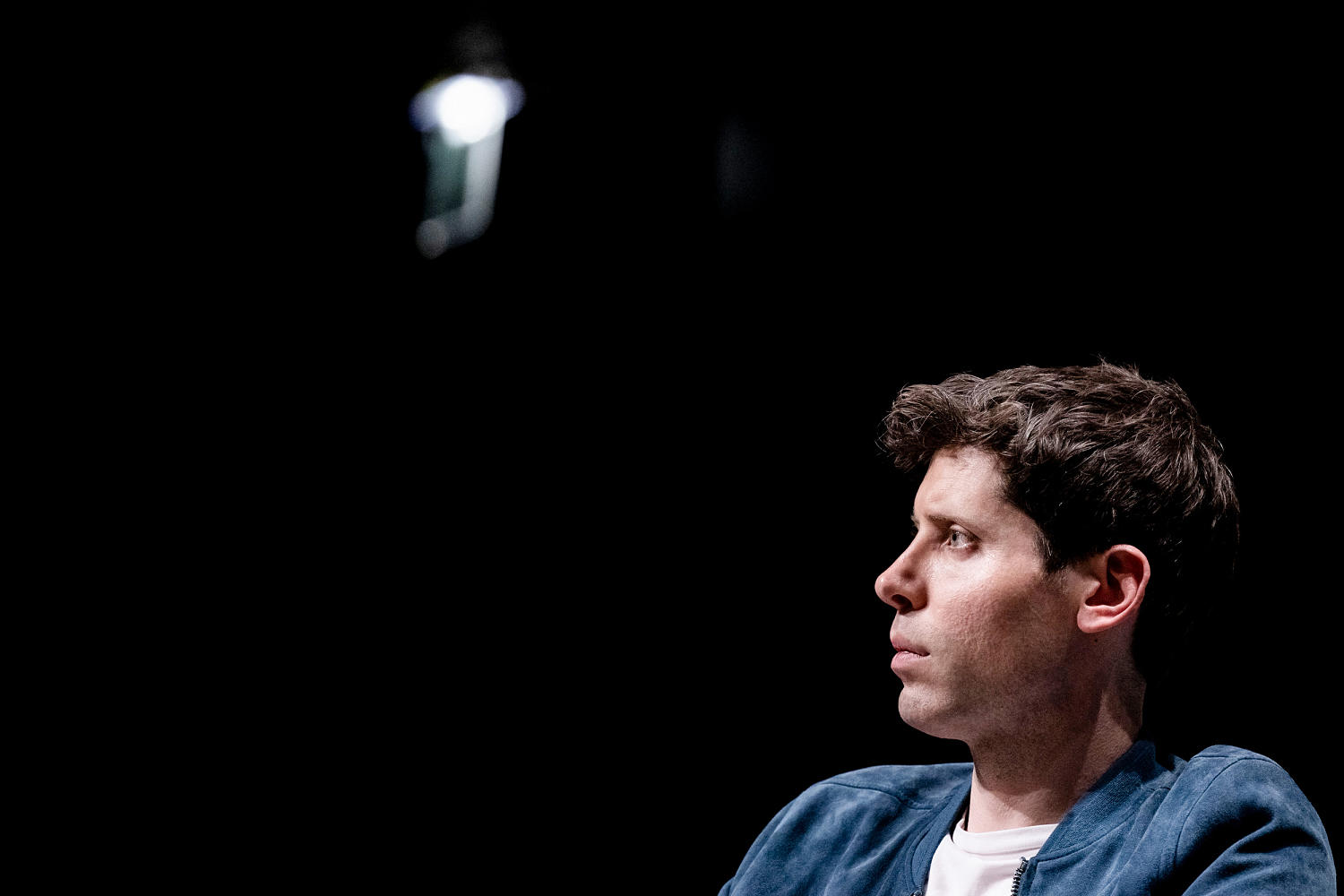 Much of Silicon Valley in recent years has pinned its hopes and fortunes on the kind of generative artificial intelligence technologies that OpenAI helped popularize.
Many industry experts point to ChatGPT's debut late last year iPhone-like momentThis heralds a potential shift in the way people interact with computers through written prompts that can produce creative, seemingly human-like text.
Just like Apple While the late Steve Jobs served as a respected figurehead for the company and illustrated the appeal of the iPhone and PCs to the masses, OpenAI also had its own charismatic leader in Sam Altman.
With Altman out as CEO – at least for now – after his sudden firing on Friday, the Apple comparisons are in full swing. Jobs was fired as Apple's CEO in 1985, a move that is alive in Silicon Valley lore because it was only after his return in 1997 that Apple found the path that eventually made it the most valuable company in the United States
Altman, who previously ran startup accelerator Y Combinator, has spent the past year befriending world leaders and making routine appearances at tech events, turning the 38-year-old executive into an industry celebrity in the mold of Jobs . Meta CEO Mark Zuckerberg, Amazon Founder Jeff Bezos and Tesla CEO Elon Musk.
Along with Altman, OpenAI's board of directors removed Greg Brockman from his role as chairman. Later Friday, Brockman said he was leaving the company.
"What happened today at OpenAI is a boardroom coup the likes of which we haven't seen since 1985, when then-Apple board ousted Steve Jobs," long-time startup investor Ron Conway said in an X on Friday evening post. "It is shocking; it is irresponsible; and it does not benefit Sam & Greg or any developers at OpenAI."
efforts are already underway by OpenAI investors to get Altman back, people familiar with the matter say. Microsoft, Tiger Global, Sequoia Capital and Thrive Capital are among OpenAI's top backers seeking to reinstate Altman, said the people, who asked not to be identified because the discussions are confidential. The Verge reported Saturday that Altman was "ambivalent" about the possibility of a return.
Airbnb CEO Brian Chesky referred to Altman with an X post as "one of the best founders of his generation" who "made an immense contribution to our industry".
Silicon Valley responds to OpenAI
Matt Schlicht, the CEO of startup Octane AI, told CNBC that Altman and Brockman, who was formerly Stripe's chief technology office, "made available a technology that we had only dreamed of before" and called it "the most exciting and "most exciting technology" referred to the powerful development of our lives."
Octane is one of many new startups using the so-called large language models that OpenAI bundles in its GPT family of software tools. Schlicht said the technology has so far "allowed us to integrate human intelligence into our code, and by doing so we've helped entrepreneurs generate over half a billion in revenue."
"I have known both Sam and Greg for over a decade and they are incredible and inspiring leaders," Schlicht said. "When I heard about her untimely departure, I was immediately sad. Innovation in the world suddenly stopped."
Ryan Jannsen, CEO of Zenlytic, shared Schlicht's sentiments.
"The AI ​​community is reeling," Jannsen said, adding that engineers are confused about the circumstances surrounding Altman's firing and what it means for OpenAI's future.
"Sam and OpenAI were the catalyst that showed the world what AI technology is capable of," Jannsen said. "Much of the excitement and activity in AI today is directly due to their pioneering work."
Whether Altman returns or not, the turmoil at OpenAI could give rivals an advantage in what has quickly become a highly competitive market for advanced LLMs. From heavily funded startups like Anthropic and Cohere to cloud computing giants Google and Amazon, companies will likely "look for the next best alternative" given the perceived instability in OpenAI, said industry analyst Patrick Moorhead.
"They're not the only game in town," Moorhead said.
Josh Wolfe, a partner at venture firm Lux Capital, said OpenAI is suffering a huge reputational hit at a time when companies are deciding which models to use as building blocks.
"There was a sense of steady, predictable, reliable, serious progress and engagement and communication with industry," Wolfe said. "The surprising capriciousness of the move signals complete unpredictability, which is terrible for companies planning to work with or trust OpenAI."
The unusual structure of OpenAI
A big part of the challenge in understanding OpenAI lies in this unusual corporate structure. OpenAI's board of directors oversees the nonprofit organization of which the company is a part and "acts as the overarching governing body for all OpenAI activities," according to the blog post announcing Altman's removal.
The post states that an "advisory board review process" concluded that Altman "has not been consistently open in his communications with the board, which prevents him from fulfilling his responsibilities."
CEO firings of high-profile startups in Silicon Valley are typically about misconduct, not just philosophical disagreements about where the company is headed.
Several investors told CNBC that OpenAI's hybrid model was a red flag from the start, in part because incentives can be too easily misaligned. Now, they said, the company risks a severe brain drain if top talent decides to follow Altman to his next project or to a competitor in the industry.
Altman, on the other hand, has the advantage of having made such a name for himself that he would have no problem raising money for a new project from investors who see him as the next big tech luminary.
"Sam Altman is one of my heroes," said former Google CEO and investor Eric Schmidt in an X post. "He built a company from nothing to a value of $90 billion and changed our shared world forever. I can't wait to see what he does next. I and billions of people will benefit from his future work – it will be incredible."
Airbnb's Chesky wrote that he had spoken to Altman and Brockman and that they had his "full support."
"I am saddened by what happened," Chesky wrote. "You and the rest of the OpenAI team deserve better. In a separate post, he added that Altman was "one of the best founders of his generation."
As for Microsoft, whose CEO Satya Nadella was reportedly caught off guard by the shakeup, several venture capitalists were surprised that the company was so unaware of what was brewing given the billions it has at its disposal invested in the company.
"I imagine the next time Microsoft will ask for a seat on the board is when they decide to put $15 billion into a startup," said Zachary Lipton, a professor of machine learning and operations research at Carnegie Mellon University.
Industry analyst Moorhead said Microsoft could "figure out how to buy this company and how to put Sam in charge."
"This is the first piece. "It may be about finding ways to remove the current board, put in a new board and then bring Sam and Co. back in – to make sure the band stays together," Moorhead said.
Despite the current chaos, Carnegie Mellon's Lipton said he expects investors to remain optimistic about AI.
"This story contains elements of corporate and ideological discord, but not a hint of diminished promise," Lipton said.