Over 2,100 dead in Morocco earthquake, Coco Gauff wins US Open final: weekend rundown
A magnitude 6.8 earthquake killed more than 2,100 people in Morocco. Coco Gauff won the US Open women's final. And Donald Trump's post-presidency is hidden in plain sight.
Here's the biggest news you missed this weekend.
Over 2,100 people died in earthquakes in Morocco
A magnitude 6.8 earthquake struck the North African country of Morocco late Friday. At least 2,122 people were killed and another 2,421 injured, including at least 1,400 critically.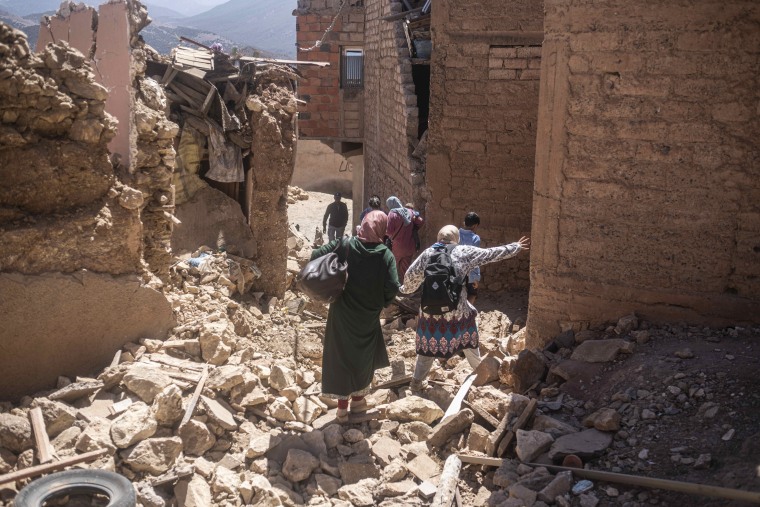 King Mohammed VI mobilized Army search and rescue teams to use helicopters and drones to find and rescue any survivors. The royal palace in Rabat said on Saturday there would be three days of mourning and national flags would be flown at half-staff on public buildings.
As recovery efforts were underway, many Marrakech residents slept outdoors overnight while other city residents wandered aimlessly through rubble-strewn streets. Some buildings were destroyed or severely damaged.
Some nations have offered assistance to Morocco, and officials from Spain and the United Kingdom said Sunday that search and rescue teams were heading to Morocco to help find survivors.
Follow NBC News' live coverage here.
Coco Gauff wins at the US Open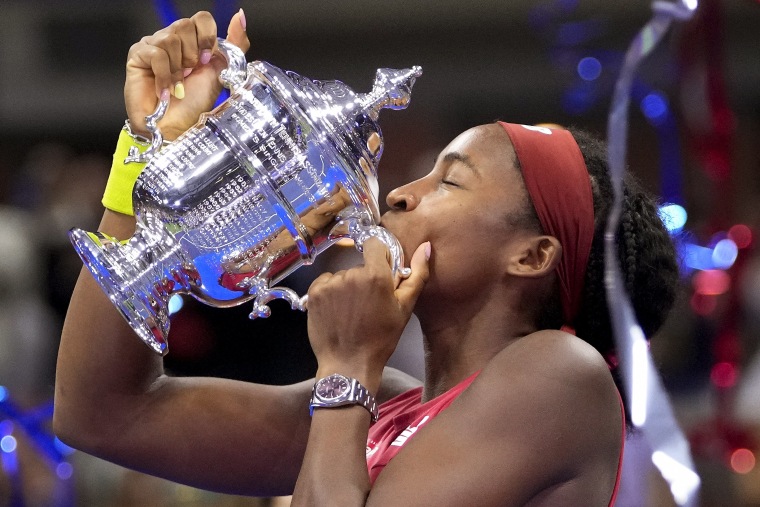 Coco Gauff won the women's US Open final on Saturday, becoming the youngest black American to make her mark on US tennis' most hallowed grounds.
"I just pray that I have the strength to do my best and whatever happens, happens," Gauff explained her prayers and state of mind to the audience at Arthur Ashe Stadium after the game. "I just knew that if I didn't give it my all, I had no chance of winning."
Gauff's victory imprints her name in the history books alongside other black American tennis icons such as Serena Williams, Venus Williams, Althea Gibson and Sloane Stephens.
(As of this post, the US Open men's final is still underway. This will be updated with results.)
Spanish football president resigns over unwanted kiss
Luis Rubiales wants to resign as president of the Spanish Football Federation after women's World Cup winner Jenni Hermoso accused him of sexual assault.
When Rubiales congratulated the team on their World Cup win last month, he kissed Hermoso on the lips, which she said was forced on her, and disputed Rubiales' claims that she gave him his consent.
In an interview clip posted by Piers Morgan on Sunday, Rubiales says confirmed that he would resign from his position. "I cannot continue my work," he said.
India is hosting the G20 summit
Much of New Delhi came to a standstill this weekend as world leaders gathered in India's capital for the Group of 20 summit.
But in the world's largest democracy, the summit was another reminder of the country's Hindu nationalist government's approach to press freedom.
In a rare departure from usual protocolNot a single independent journalist was allowed to cover President Joe Biden's meeting with Indian Prime Minister Narendra Modi on Friday evening.
The search for the escaped murderer continues
Pennsylvania authorities are still searching for Danelo Cavalcante, an escaped prisoner who was sentenced to life in prison without the possibility of parole after he was found guilty of fatally stabbing his former girlfriend.
The Pennsylvania State Police announced this on Saturday he had been spotted twice in the Chester County search area and after he was spotted again late Saturday, police now say he has changed his appearance.
Meet the press
Gov. Gavin Newsom appeared on "Meet the Press" Sunday for a wide-ranging interview that discussed the 2024 election and rumors that he might run for president.
The California governor also spoke directly about the Democrats running to replace outgoing Senator Dianne Feinstein, and how he would proceed at an appointment if your spot becomes available sooner than expected.
"Interim appointment. I don't want to get involved in the primaries," Newsom said. "It would be completely unfair to the Democrats who have struggled. The primaries are just a few months away. I don't want to be the deciding factor."
The decision could be a blow to Rep. Barbara Lee, as her allies had reason to believe she was Newsom's first choice to fill a potential vacancy.
You can watch Newsom's full Meet the Press interview Here.
Chuck Todd says goodbye
On Sunday, Chuck Todd celebrated his last "Meet the Press" as moderator. Todd has been hosting since 2014 and told viewers it had been "the honor of my professional life."
He formally passed the baton to NBC News co-chief White House correspondent Kristen Welker, highlighting her questions for presidents and presidential candidates (including her role). Moderation of the final debate 2020 between Joe Biden and Donald Trump).
"I want to ask these hard questions," Welker told Todd. "I want to make you proud." I want to build on the legacy of this show.
Todd remains at NBC News as a senior political analyst. On his last farewell on Sundayhe said: "Television is a team sport. And I am proud to be a member of this team and to remain a member of this team, even as a spectator, a cheerleader and an advisor."
Politics in brief
Trump's office: Donald Trump likes to put his name on everything except his taxpayer-funded post-presidential office in West Palm Beach, Florida. Read exclusively from NBC News In such a secretive office, a Trump spokesman claimed not to know of its existence.
January 6: Arrest: Gregory Mijares, who federal authorities say sparked a fight with law enforcement in the lower west tunnel of the U.S. Capitol on Jan. 6, was arrested on Friday.
Trump-Biden polls: Donald Trump is even tied in polls with President Joe Biden in a likely rematch in 2024. Democrats are angry and alarmed about this. Trump's campaign team and his allies are encouraged by the polls.
Culture & Trends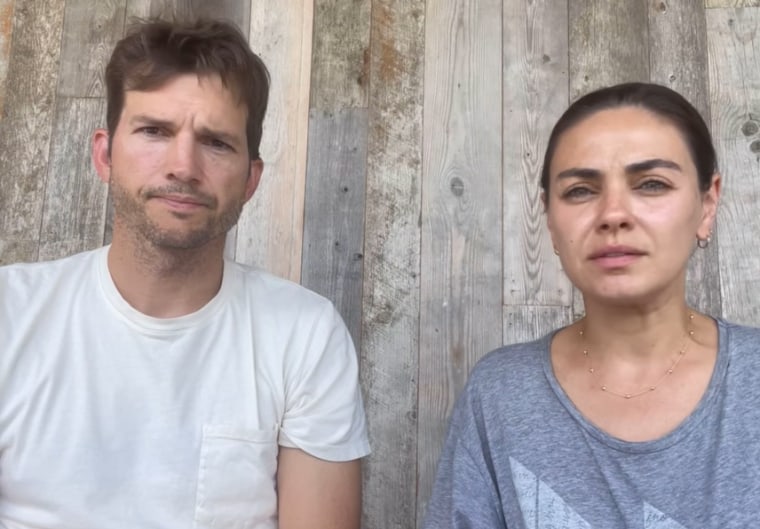 Mila Kunis and Ashton Kutcher said they were "aware of the pain" their letters of reference in defense of convicted rapist Danny Masterson caused and announced their intention It wasn't about retraumatizing the victims or undermining the verdict.
Kunis and Kutcher were among several actors from "That '70s Show" who stood in for Masterson before he was sentenced Thursday to 30 years to life in prison for sexually abusing two women at his home in the Hollywood Hills two decades ago.
Kunis said in an Instagram video with Kutcher: "We support victims, we have done so in the past through our work and will continue to do so in the future."
In case you missed it