OWN's "All Rise" concludes with Season 3 Part 2, scheduled to premiere in September
OWN's courtroom drama All Rise will conclude with the second part of a third season, which will premiere in the fall, the Oprah Winfrey Network announced Tuesday.
The final 10 episodes will air on Saturday, September 16 at 9pm ET/PT on OWN. The 10 episodes of Part 1 of Season 3 aired from June 7 to August. 9. 2022.
The third season of "All Rise" follows the busy lives of judges and attorneys at a Los Angeles courthouse, working alongside bailiffs, clerks, police officers, and a jury after the robbery robbery rocked the courthouse and left several people at risk .
The series wraps up one season after being canceled by CBS after two seasons before moving to OWN.
"We are extremely proud of the positive impact 'All Rise' has had in showcasing strong, accomplished black female characters," OWN President Tina Perry said in a statement. "We are extremely grateful to all of our creative staff and would like to thank the talented cast and crew for their dedication and incredible work on the series."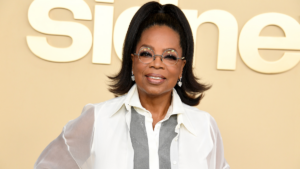 Starring Simone Missick as Judge Lola Carmichael, All Rise rounds out the cast with Wilson Bethel as Assistant District Attorney Mark Callan, Jessica Camacho as Emily Lopez, J. Alex Brinson as Luke Watkins, and Ruthie Ann Miles as paralegal Sherri Kansky.
Other ensemble members include Lindsay Mendez, Lindsey Gort, Marg Helgenberger, Samantha Marie Ware, Paul McCrane, Suzanne Cryer, Roger Guenveur Smith, Christian Keyes and Ian Anthony Dale.
Hailing from Warner Bros. Television, Missick also serves as executive producer on All Rise alongside Dee Harris-Lawrence, Michael M. Robin and Len Goldstein.
Throughout its run, All Rise has been recognized by the NAACP Image Awards and the Black Reel Awards for Television, and received a nomination for Outstanding Drama Series at the 2021 NAACP Image Awards and the 2020 Black Reel Awards. In addition, Missick received both the NAACP Image Awards and Black Reel Awards for Television nominations for Outstanding Actress in a Drama Series in 2020 and 2021 respectively.