Padma Lakshmi marks her final episode as Top Chef host and judge: "It's over!"
Padma Lakshmi's final episode as host and judge on Bravo's Top Chef aired Thursday night, and the multi-hyphenated star tweeted a simple farewell to mark the momentous event.
"That's over!" She wrote alongside a heart emoji.
In a previous tweet, Lakshmi posted about her departure from the show. "What a ride," she wrote, thanking "everyone who has reached out to me this week and expressed so much love to me…" along with a behind-the-scenes video of the final episode.
in a (n interview With CNN's Chris Wallace, which aired early Thursday, Lakshmi reflected on her time on Top Chef and discovered what exactly is the secret that has made the reality cooking show so popular and enduring.
"I think it's up to the participants," she said. "I think they are the real stars of our show. And I think that's because everyone has very, very strong opinions about food. You don't have to be a food pro to really have a passion for food or know what you really like and don't like. It's very compelling to see people so concerned and trying so hard to be the best at their craft."
Laskshmi joined Top Chef for season two, replacing season one host Katie Lee. Lakshmi has previously been a model and host of cooking and travel shows on Food Network and in India, Italy and Spain.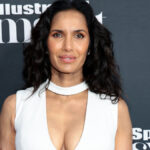 Lakshmi will still have work to do after her exit from the Bravo show. She will continue to host Taste the Nation, another reality show on Hulu in which she travels the United States exploring the food and culture of immigrant and indigenous communities. Lakshmi, also the author of six books, cited these other pursuits as a reason she is leaving Top Chef when announcing her exit on Instagram last week:
"After much thought, I have made the difficult decision to leave Top Chef," Lakshmi wrote. "I feel like it's time to move on and make room for Taste the Nation, my books and other creative endeavors."
"I am deeply grateful to you all for so many years of love and support," she added.
Last week, Bravo released a statement on Lakshmi's departure, saying, "Padma Lakshmi leaves an incredible legacy on Bravo's 'Top Chef'." Her impact on the Emmy, James Beard and Critics' Choice Award-winning series is undeniable. We are grateful to Padma for being a consummate host, judge and executive producer, and for bringing her ingenuity and exceptional taste to every episode, eating every bite over 17 years and 19 seasons. She will always be part of the 'Top Chef' and the NBCUniversal family and will always have a seat at the judges' table."
The 20th season of Top Chef, subtitled World All-Stars, aired Thursday night on Bravo and crowned the season's winner, Buddha Lo. The Brooklyn, New York-based chef, who won season 19 in Houston, is the first chef to win back-to-back seasons of the Emmy- and James Beard-winning series.
In addition to the All-Star title, Lo wins the grand prize of $250,000 donated by Saratoga Spring Water, an article in Food & Wine magazine and an appearance at the 40th Annual Food and Wine Classic in Aspen.
Amar Santana defeated finalist Sara Bradley to be named Top Chef Fan Favorite. As the winner, Santana will receive $10,000 provided by Finish Dishwashing.