Pleasant and, you guessed it, mild start to the week!
Some rain through Thursday but weather pattern remains mild and calm…
TODAY: Mostly sunny, breezy. Hi 47. Winds: NW 5-15 mph. Gusts to 25 mph.
TONIGHT: Increasing clouds. lot 32
TUESDAY: Stray morning shower, partly cloudy. hello 47
Today could be the best day of the week as our calm and mild January continues. Expect mostly sunny skies and mild temperatures this Martin Luther King Jr. Day. Highs will be in the upper 40s this afternoon with a light breeze. Tonight will bring increasing clouds with lows around freezing.
Our next low will slide through tomorrow morning, but it will weaken along the way. Therefore only a few light showers are to be expected in the early morning. The rest of the day there will be a mix of clouds and sun. Temperatures can be near freezing when that humidity hits, but given the slightly cold air, we don't expect many problems. Afternoon highs are about to head back into the upper 40s.
After a lull on Wednesday, another system bringing more rain is approaching on Thursday. Once again, there doesn't seem to be any really cold air to work with, so it's mainly another rain event for us with about a half inch possible. Just more of the same! It will cool down a little behind this system, but there are still no signs of prolonged deep cold for the next 10 days as a frustrating winter for snow lovers continues. Stay tuned!
-Meteorologist Brett Thackara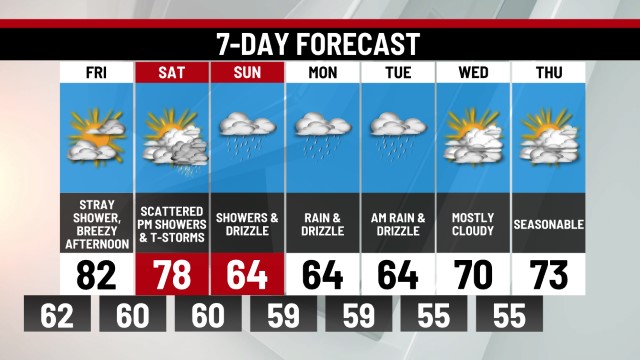 https://www.abc27.com/weather/forecast/pleasant-and-you-guessed-it-mild-start-to-the-week/ Pleasant and, you guessed it, mild start to the week!