Pregnant mother Derricka Patrick shot, killed by gunman as she sat in a parked car
A pregnant mother was shot to death while sitting in a parked car outside her home in Englewood, Chicago, the police said. Her unborn child did not survive.
Derricka Patrick, 29, was shot multiple times by two gunmen who approached her car on South Vincennes Avenue, South Side, and opened fire around 7 p.m. Wednesday, Chicago Police Department Detective Brendan Deenihan said Thursday.
Deenihan told reporters he responded to the gunfire warning and arrived at the scene shortly after.
Patrick, a hairstylist who was three months pregnant with her second child, was taken to the University of Chicago Medical Center, where she was pronounced dead.
Surveillance footage of take a shotDeenihan said, obtained by police, showed a car pulled over to Patrick's side, two men got out and opened fire.
Police is calling for help in identifying the gunmen and is offering a $15,000 reward for any information leading to the arrest of the shooters.
A tip line has been set up on 833-408-0069, while anyone wishing to submit information anonymously can do so online at cpdtip.com.
Patrick is survived by his 9-year-old daughter, who is in the care of Patrick's family, KABC reported.
The murdered mother was the youngest child in a family of five sisters and one brother.
Her sister, Dorothy Patrick, told the local TV station: "She is very happy. She is happy because her daughter is nine years old, so she wants a boy. She says the baby is going to be a baby. hers is baby J."
Patrick was on his way to his cousin's birthday party with his 15-year-old niece when they stopped at her house to get a cake.
According to WFLD, the shooting happened while the granddaughter was at her aunt's house, picking up cakes.
Once inside, her granddaughter reported hearing gunshots. When she got back to the car, Patrick had slipped because the wheel had been shot multiple times.
Her cousin Devonta Anderson, who was celebrating his birthday that night, told KABC: "My heart just broke into a million pieces."
"She was on her way to me and she never made it," he said.
An autopsy found Patrick died of multiple gunshot wounds, and her death was also treated as homicide, WFLD reported.
Speaking to the news agency, her mother, Christine Blanton, said: "My kid doesn't deserve this."
"She did nothing to anyone. For someone to come beat her up and take her life like that, I just feel sad about it. I'm not grateful."
Newsweek has contacted Chicago Police for comment.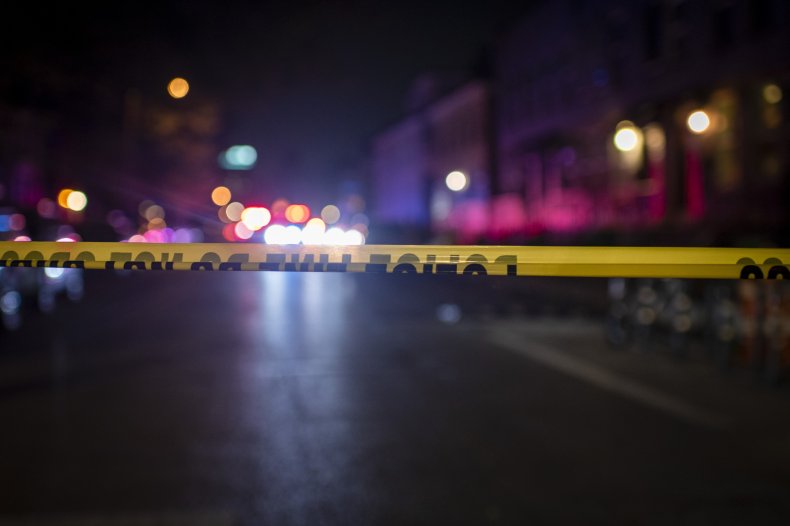 https://www.newsweek.com/pregnant-mom-derricka-patrick-shot-killed-gunmen-parked-car-chicago-home-1669384 Pregnant mother Derricka Patrick shot, killed by gunman as she sat in a parked car