[Preview] Disgaia 7: Vows of the Virtue
If you're a longtime fan of Disgea, you've probably seen the upcoming installment in the series – Disgaia 7: Vows of the Virtue – been on your radar for a while. It's a series I've always been curious about, but my love for strategy RPGs is more of a recent development, and as such I'm still involved with the genre as a whole. That's exactly why I was dying to get a taste of this energetic franchise at PAX West 2023, and while I only got a small chunk of the game to try, I'm already interested in playing more – if not a little intimidated by the prospect on it.
Mechanically, the sheer scope of Disgaea 7 is almost unimaginable. There are over 40 different character classes to choose from, far more than I think I could ever explore in depth in a single playthrough. Disgaea 7's grid-based maps allow you to place and directly control a large number of party members at any time, far more than I've ever managed in other games of the genre. Pull up a menu – really make your choice – and you'll be presented with a vast array of stats and character parameters that will take some effort to analyze.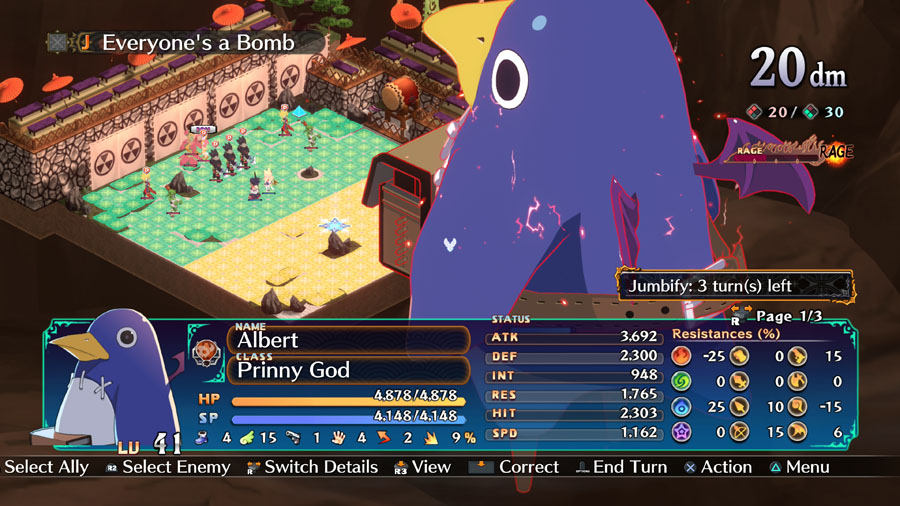 These are all potentially great things depending on what type of player you are. Disgaea 7 is not a game that can be easily demonstrated in the crowded exhibition hall of a place like PAX. It's a dense, system-rich strategy game that will appeal to those with patience and time to learn the rules and tactics. Having played it for a little under half an hour during the show, I know I've barely scratched the surface of what will most likely be an incredibly rewarding experience for those willing and able to play the game tackle on your own. At the same time, as a newcomer, I was thrown straight into the fire.
Did I realize one thing straight away? Disgea 7 is a very silly game and doesn't even try to be remotely serious or dark. The protagonist, Fuji, was described as "a giant otaku" by the PR rep I spoke to, and while I can confidently tell you I have no idea what's going on in the game since he's without any kind of tutorial or opening sequence is used I definitely support the game's standout new combat feature, Jumbification. This, as the name suggests, will oversize one of your characters and you can choose an edge of the stage to place them on, where they will tower over the battlefield in gargantuan proportions. By building up a rage meter – which can be done in a number of ways, including simply causing allies to take damage – you can achieve this form, which not only allows you to fight huge enemies, but also unleash special attacks that severely disrupt activities on the ground below.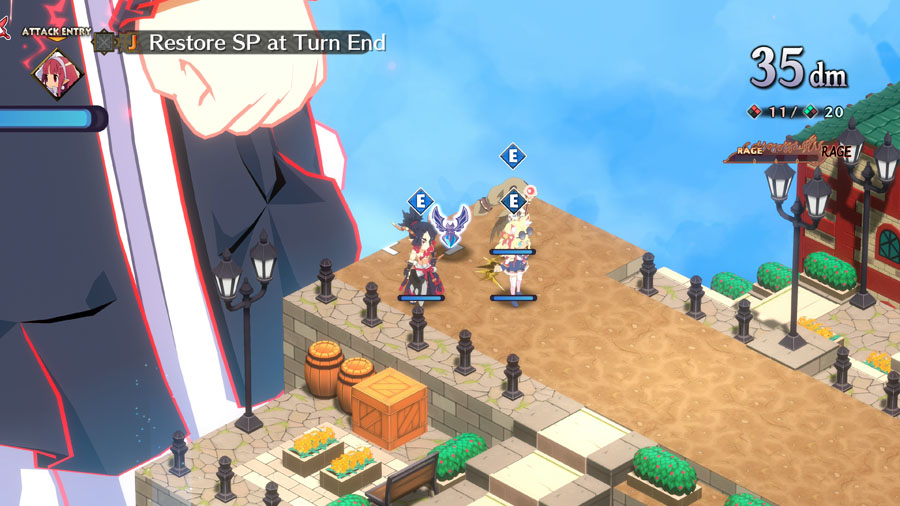 There are many other variables to consider. I'm told that you can bring as many characters as you want onto the battlefield by spawning them from a portal and then arranging them however you like. As is tradition at this point in the series, if allies get close enough you can hurl allies across the battlefield, greatly increasing the range of your movement. But attack patterns are very different – for example, some only attack in straight lines while others have wider attack areas – so it really pays to be familiar with these elements. You even have the option to perform attacks one at a time, or wait until the end of a turn to perform all of your actions at once.
Their generic characters – meaning the 40+ classes I mentioned earlier – can eventually be "reincarnated," essentially giving players the freedom to redesign their characters with elements of another class while retaining some key abilities of their starting class. Hardly a new mechanic for the genre as a whole, but again it's the scope of how this could potentially be used in Disgaea 7 that struck me the most.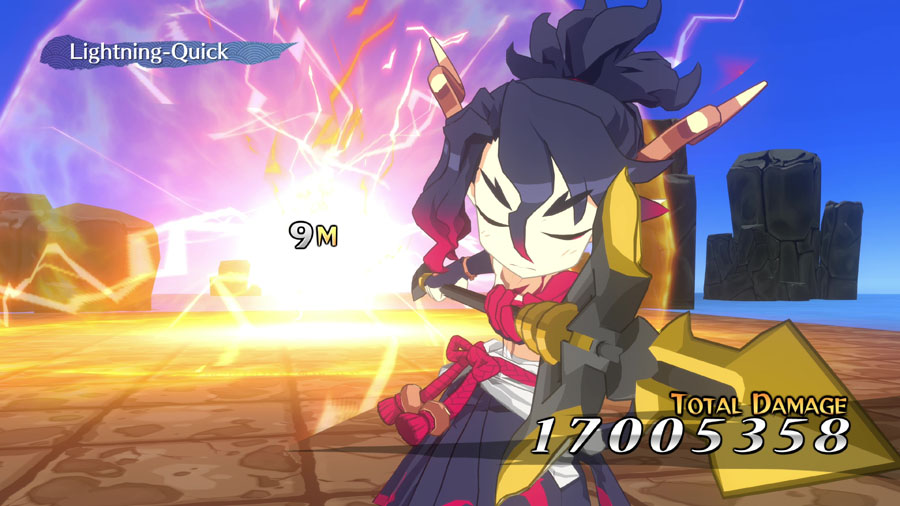 Hell mode adds another facet to combat; Eventually, as a side effect of building Rage in combat, players can put party members into this state where they can unleash special attacks that can devastate an enemy, dealing absurd 10-digit damage to opponents and maybe literally blasting them out of the room's atmosphere planets and in outer space. It's suitably absurd, and seems to harmonize with the charmingly overzealous voice acting, which fits right in with the sense of humor the Disgaea series is famous for. It keeps the colorful 3D chibi style of the last game and doesn't really stand out from the rest in that regard visually. So I could tell that returning fans were a little dissatisfied on this point, but as a newbie I really enjoyed the cute and whimsical anime style that the game set.
While it's far too soon for me to even unpack all the elements that make up Disgaea 7, the fact that I wanted to play more bodes well for me personally – the depth of it all is a lot at first glance, but the more As I played, I became more preoccupied with wanting to find some synergy between the game's systems and hopefully battling some giant Prinnys.
Disgaea 7: Vows of the Virtueless is scheduled for release on Switch on October 3rd in the US, October 6th in Europe and October 13th in Australia and New Zealand.
Related