Proper treatment of high blood pressure could prevent 76 million deaths worldwide by 2050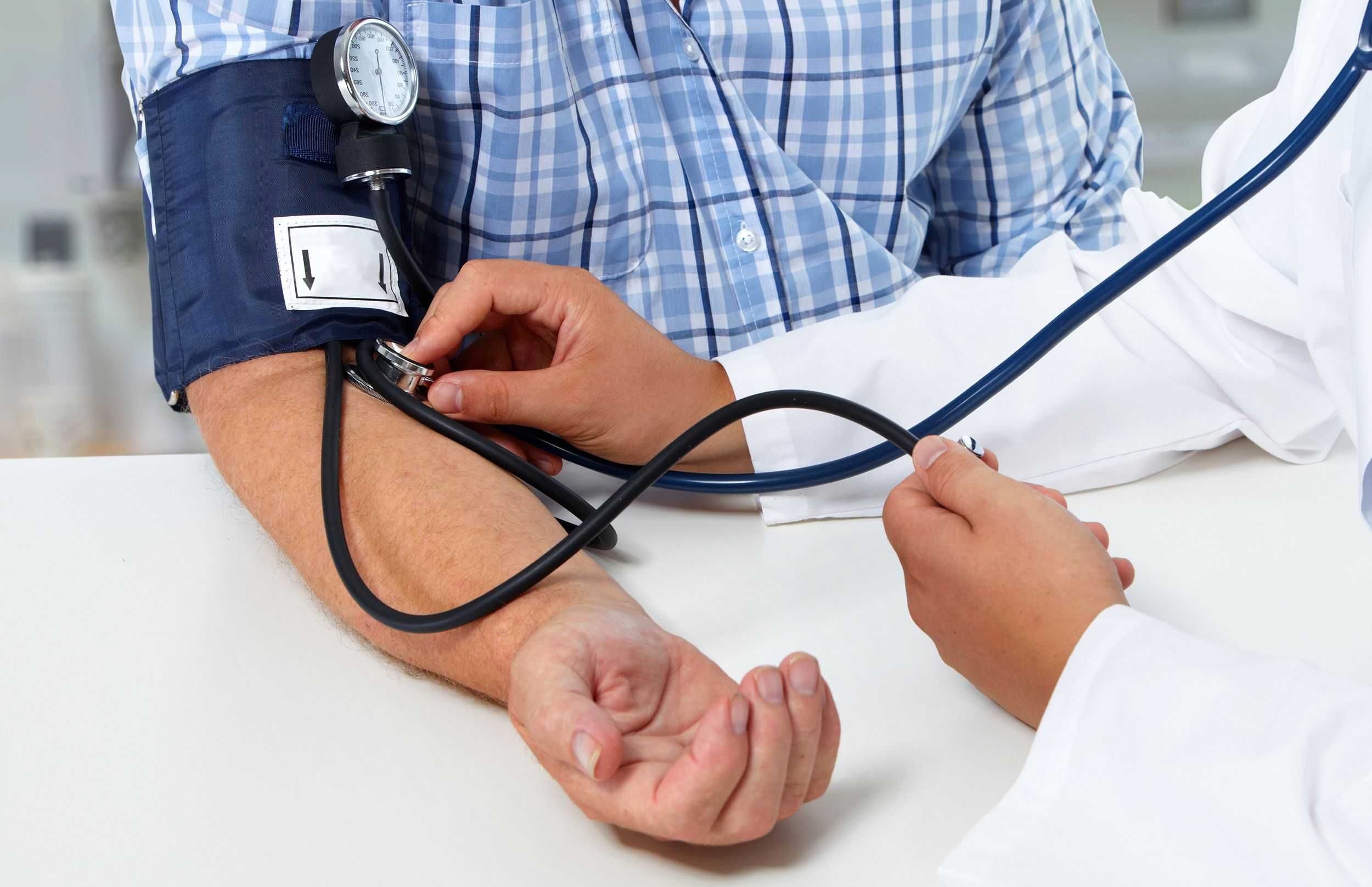 The dangerous effects of high blood pressure are highlighted in a new World Health Organization report that identifies the condition as one of the world's leading risk factors for death and disability.Video above: Good oral health important to avoid high blood pressurePublished on Tuesday, the WHO's first report on the Global impact of high blood pressure, also known as hypertension, offers recommendations to combat the "silent killer." Hypertension, categorized as a blood pressure value of 140/90 mmHg or higher, affects one in three adults worldwide, according to the report. It often leads to a number of other health problems, including stroke, heart attack, heart failure and kidney damage. "High blood pressure can be effectively controlled with simple, inexpensive medications, and yet only about one in five people with high blood pressure have it under control," said Dr. Tedros Adhanom Ghebreyesus, the director general of the WHO, said in a press release. High-performing countries such as Canada and South Korea have deployed comprehensive national programs to treat high blood pressure, according to the WHO, and both countries have exceeded the 50 percent mark for blood pressure control in adults with hypertension. An increase in the number of people effectively treated for high blood pressure to the levels seen in high-performing countries could prevent 76 million deaths between 2023 and 2030, according to the WHO. These preventative measures include eating a healthy diet, maintaining a healthy weight, avoiding alcohol and tobacco, and exercising regularly, the report says. These strategies should be implemented in specific settings such as schools and workplaces to further promote healthier lifestyles, it said. Another tactic is to lower your daily sodium intake. "Most heart attacks and strokes in the world today can be managed with affordable, safe, available medications and other interventions such as sodium reduction," said Michael Bloomberg, former New York mayor and WHO global ambassador for noncommunicable diseases and injuries. Video below: Woman describes being treated for a rare but often fatal heart condition. The recommended sodium intake varies from country to country, but the WHO recommends less than 2,000 milligrams per day. The estimated global average salt intake is more than double: 10.8 grams per day, the organization says. The U.S. Centers for Disease Control and Prevention recommends an intake of less than 2,300 mg of sodium per day. On average, Americans consume more than 3,400 mg of sodium daily. In 2013, all 194 WHO member countries committed to reducing sodium intake by 30% by 2025, but a report released that year showed that only 5% had implemented comprehensive sodium reduction guidelines. The United States received a score of 3 out of 4 in the report for having at least a mandatory sodium policy and sodium declaration on packaged foods. High blood pressure is common in the United States, affecting approximately 32% of people ages 30 to 79. The report also estimates that 1.2 million U.S. deaths could be prevented by 2040 if the disease were effectively controlled. However, for the country to reach a 50% control rate, 693,000 more people with hypertension would need to be effectively treated. According to Dr. Tom Frieden, president and CEO, more than 1,000 people die every hour from strokes and heart attacks of the organization Resolve to Save Lives and former director of the CDC. "Most of these deaths are caused by high blood pressure, and most could have been prevented." The WHO also noted that high blood pressure and its complications impose "enormous" costs on patients, health systems and economies worldwide. "Good hypertension care is affordable, accessible and strengthens primary health care," Frieden added. "The challenge now is to move from 'within reach' to 'achieved.' This requires the commitment of governments around the world."
The dangerous effects of high blood pressure are highlighted in a new report from the World Health Organization, which identifies the condition as one of the world's leading risk factors for death and disability.
Video above: Good oral health is important to avoid high blood pressure
The WHO's first report on the global impact of high blood pressure, also known as hypertension, published on Tuesday, offers recommendations to combat the "silent killer."
According to the report, hypertension affects one in three adults worldwide, which is classified as a blood pressure reading of 140/90 mmHg or higher. It often leads to a number of other health problems, including stroke, heart attack, heart failure and kidney damage.
"High blood pressure can be effectively controlled with simple, inexpensive medications, and yet only about one in five people with high blood pressure have it under control," said Dr. Tedros Adhanom Ghebreyesus, the director general of the WHO, said in a press release.
High-performing countries such as Canada and South Korea have deployed comprehensive national programs to treat hypertension, according to the WHO, and both countries have exceeded the 50 percent mark for blood pressure control in adults with hypertension.
An increase in the number of people effectively treated for high blood pressure to the levels seen in high-performing countries could prevent 76 million deaths between 2023 and 2030, according to the WHO.
These preventive measures include eating a healthy diet, maintaining a healthy weight, avoiding alcohol and tobacco, and regular exercise, the report said. These strategies should be implemented in specific settings such as schools and workplaces to further promote healthier lifestyles, it said.
Another tactic is to lower your daily sodium intake.
"Most heart attacks and strokes in the world can now be prevented with affordable, safe and accessible medicines and other measures such as sodium reduction," said Michael Bloomberg, former New York mayor and WHO global ambassador for noncommunicable diseases and injuries.
Video below: Woman describes her treatment for a rare but often fatal heart condition
Recommended sodium intake varies from country to country, but the WHO recommends less than 2,000 milligrams per day. The estimated global average salt intake is more than double: 10.8 grams per day, the organization says.
The U.S. Centers for Disease Control and Prevention recommends an intake of less than 2,300 mg of sodium per day. On average, Americans consume more than 3,400 mg of sodium daily.
In 2013, all 194 WHO member countries committed to reducing sodium intake by 30% by 2025, but a report released that year showed that only 5% had implemented comprehensive sodium reduction measures.
The United States received a score of 3 out of 4 in the report for having at least a mandatory sodium policy and sodium declaration on prepackaged foods.
High blood pressure is common in the United States, affecting approximately 32% of people ages 30 to 79.
The report estimates that up to 1.2 million deaths in the U.S. could be prevented by 2040 if the disease were effectively controlled. However, for the country to reach a 50% control rate, 693,000 more people with hypertension would need to be effectively treated.
According to Dr. According to Tom Frieden, president and CEO of Resolve to Save Lives and former director of the CDC, more than 1,000 people die every hour from strokes and heart attacks. "Most of these deaths are caused by high blood pressure and most could have been prevented."
The WHO also noted that high blood pressure and its complications impose "enormous" costs on patients, health systems and economies worldwide.
"Good hypertension care is affordable, accessible and strengthens primary health care," Frieden added. "The challenge now is to move from 'within reach' to 'achieved.' This requires the commitment of governments around the world."