Religious violence hits India's capital as a Hindu mob swamps a church
NEW DELHI — Abhishek Donald was at church last month, playing the drums as usual, when he and other parishioners were attacked by a right-wing Hindu mob.
During the attack, a man with an iron bar broke the knuckles on Abhishek's right hand and struck him on the back at least twice, turning his skin blue. His little finger remains twisted, so he can no longer play the drums properly.
That hasn't stopped 16-year-old Abhishek from going back to church.
He was one of the few people at Prarthana Bhawan church in India's capital region on Sunday, two weeks after the mob stormed in.
The group of about 30 attacked dozens of churchgoers, including women and children, Pastor Satpal Bhati said. The attack on the Protestant church in northeast Delhi came less than 10 miles from where world leaders, including President Joe Biden, will meet this week for the annual Group of 20 Summit.
"They came straight in and started beating up people. They broke a chair, tore up our Bible, smashed the drums and hit the child's hand with a rod," Bhati said.
"They said, 'It can't go on like this, it can't go on, this is a Hindu nation,'" he added.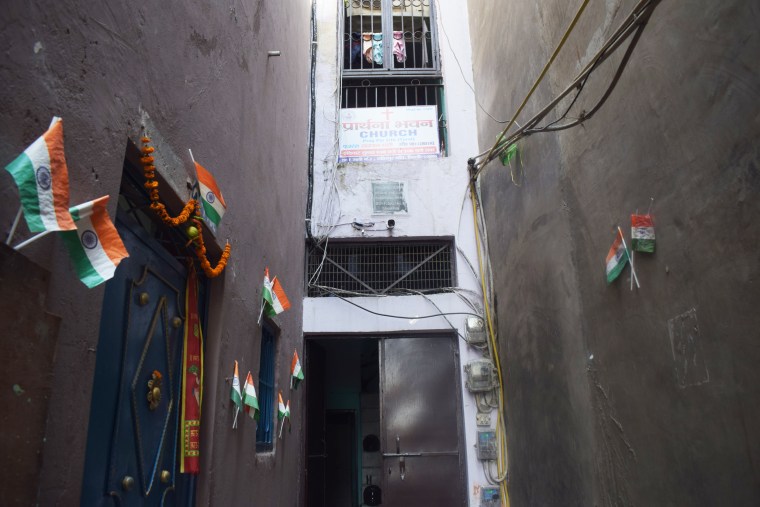 India, a Hindu-majority country of 1.4 billion people, has seen regular clashes since the Indian subcontinent was partitioned by its outgoing British colonial rulers in 1947. However, in recent years there has been an increase in attacks on Muslims. who make up about 14% of the population, and Christians who are the second largest religious minority in India with less than 3% of the population.
Critics say religious polarization has deepened under Prime Minister Narendra Modi and his Hindu nationalist government and is now reaching deep into the capital, which has largely managed to contain violence.
A few weeks before the church attack in Delhi, thousands of Muslims in neighboring Haryana state fled violence-torn neighborhoods after seven people were killed at a Hindu religious procession organized by groups ideologically linked to Modi's Bharatiya Janata Party. Muslim shops and homes have been attacked as communal clashes spread from Nuh district to the town of Gurugram, a tech hub where multinationals including Google, Ernst & Young and Deloitte have offices.
New Delhi was also hit by sectarian unrest for several days in 2020, killing more than 30 people.
The United Christian Forum, a human rights group based in New Delhi, said in July there had been at least 400 acts of violence against Christians in 23 states in India since the beginning of the year, according to the Indian News Agency The Wire reportedcompared to 274 in the first half of 2022.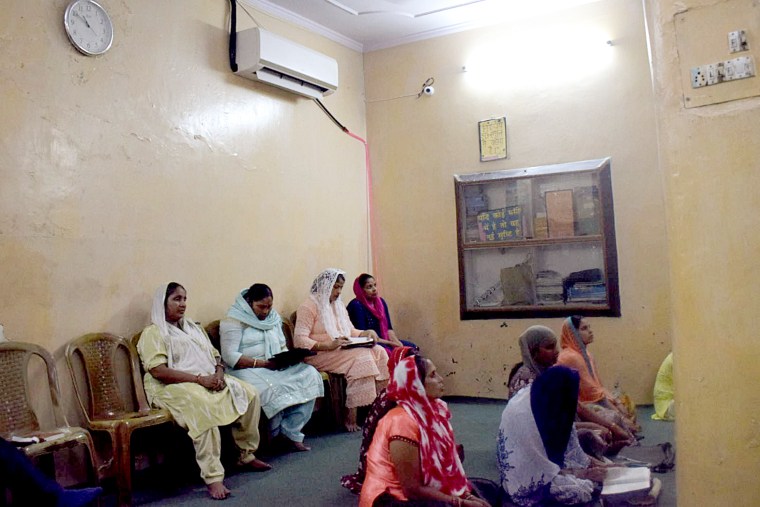 Experts say religious violence in India is fueled by a desire to establish a Hindu state that will trump the secularism enshrined in the country's constitution and instill fear in those who oppose it.
"What we are witnessing in India is majority rule presented as democracy," said M. Sudhir Selvaraj, a lecturer at the University of Bradford in the UK who studies anti-Christian violence in India. "You get the sense that people feel encouraged by Modi as a leader. They feel like this is "our" time and "our" place."
During a visit to the White House in June, Modi denied that India had a problem with religious discrimination, saying there was "absolutely no room for discrimination" in his administration. He has since come under fire for his handling of deadly clashes between Hindu and Christian ethnic groups in the north-eastern state of Manipur, which he did not speak about publicly for more than two months, until a video showing two women parading naked circulated on the internet Pack.
"You are scared"
On Sunday, only about a dozen people sat on the carpeted floor of Prarthana Bhawan Church, which was partially filled with more than 100 worshipers before the attack. A framed painting of the Last Supper was missing the glass.
"They threw it away," Bhati said, "but then we tried to fix it and put it back on the wall."
Local police, who have been providing guards to the church since the attack, said Tuesday that a man had been arrested in connection with the attack.
Rock Robinson was absent from church during the Aug. 20 attack, but that didn't stop him from attending Sunday services.
"I'm never afraid," said Robinson, 73, who has been coming to church for nearly a decade.
He expressed his determination in the face of the attack, which he said was inevitable given the Hindu nationalist fervor that has gripped the country.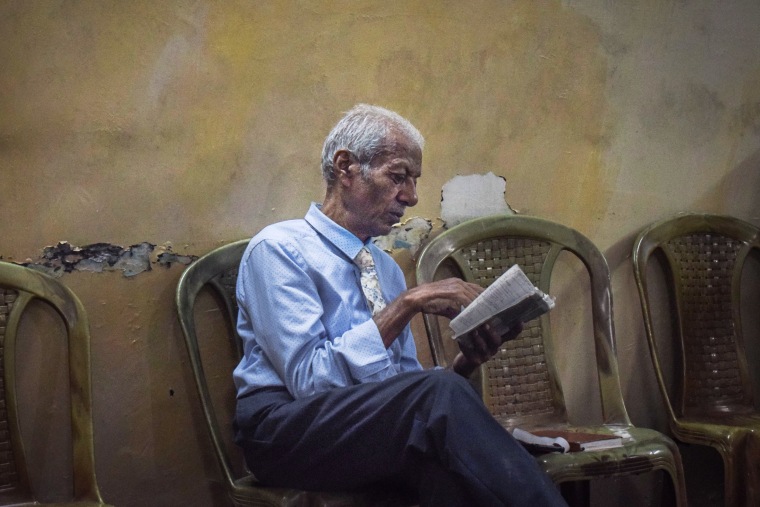 "Even the disciples of Jesus were put behind bars, but then they had the opportunity to preach, preach, preach," he said.
The vicar's 13-year-old son, Amosh, undeterred, continued to play the drums, although somewhat shaken by the attack. Some of the church's drums were held together with black tape after the mob punched holes in them.
His father would read verses from a corner of the stage, not his usual center seat. The middle microphone had been stolen by the mob.
"Usually there are 50 people below us," Bhati told his parishioners.
"Even in a time of anger, we still pray," he said.
Abhishek, the injured teenager, occasionally banged a drum with his left hand.
"They're scared," he said of the parishioners who weren't there.
But church is like a home for Abhishek, who has been going there with his family for as long as he can remember.
"We live here," he said. "We have nowhere to go."