Rising food prices are putting staples like tomatoes and onions out of reach for many families in India
NEW DELHI – Few foods are as important to Indian cuisine as tomatoes and onions. But rising prices are putting them out of reach for many families in India, who go without the basic ingredients or even forego them altogether.
Inflation and northern floods that have decimated this year's harvest in India, the world's most populous country, have pushed prices for almost every part of a meal to record highs. During the summer, the price of tomatoes rose from 20 rupees (25 cents) to up to 100 rupees (1.25 US dollars), while the price of onions rose from 30 rupees (35 cents) to 180 rupees (2.10 US dollars). Dollars) rose, which strained families' budgets to the limit.
"We thought we would come here, make a living and build a home for our children. But due to the rising cost of living, this is not possible for us," said Raj Kumari, 30, a migrant worker whose family is one of about 80 who have lived in a slum in the Majnu-ka-Tilla area of ​​northwest New Delhi for decades .
"We think about taking a step forward in our lives, but end up taking a step back instead," she said.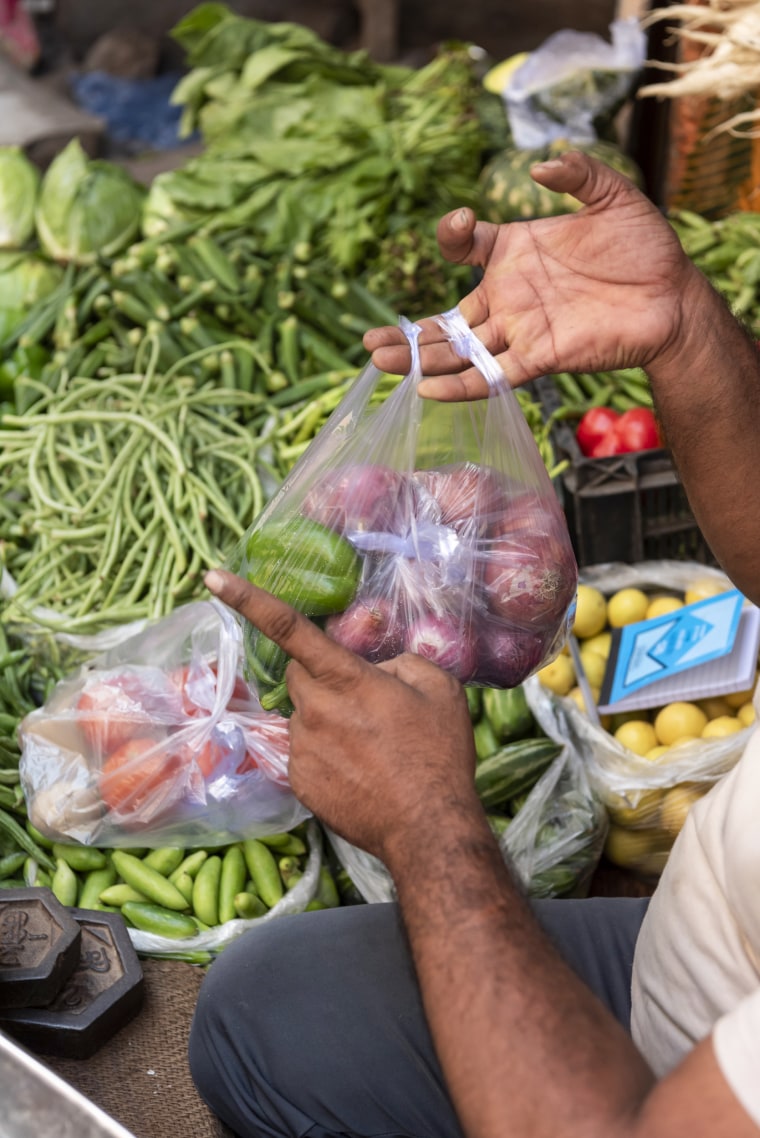 Food price inflation was 11.5% in July, a three-year high, forcing Prime Minister Narendra Modi to take tough price-cutting measures ahead of next year's national elections in which he is expected to seek a third five-year term. The government has restricted exports of rice and onions and started importing tomatoes from neighboring Nepal and is selling some vegetables domestically at subsidized prices.
Rising prices have left Kumari and her neighbors having to make difficult decisions when planning their meals.
"It's getting more expensive every day, but we can't stop eating completely," she said.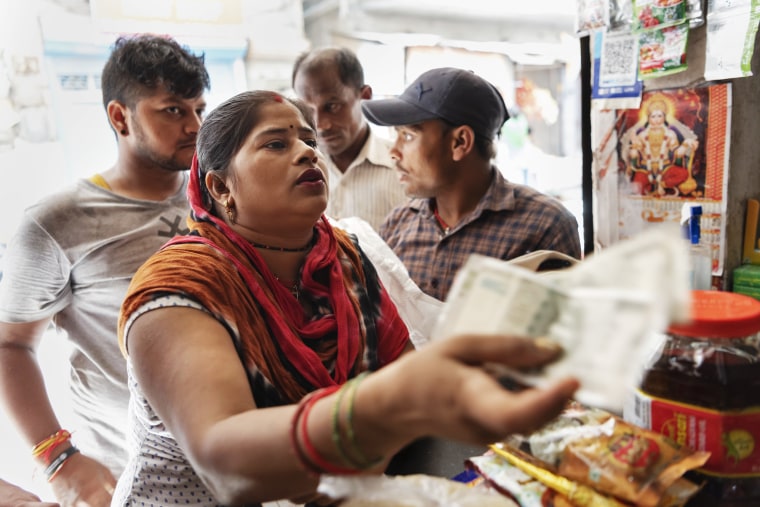 Armed with a bag, Kumari made his way to a neighboring street market on a sultry afternoon, where the smell of cinnamon and other fresh spices wafted in the air.
She went through the items on her shopping list, first asking about the price of cooking oil.
"130 a kilogram," the store owner replied, or more than $1.50 for a quarter gallon, almost double the price a few years ago. Kumari limited herself to a half gallon, about half of what she would normally buy for two weeks or more.
She then picked up a sack of flour – which was used to make roti, or flatbread – that cost 320 rupees ($3.85) for 10 kilograms, or about 22 pounds.
"Two years ago it would have cost about 250," Kumari said.
Since poultry feed prices have also increased, she decided to forego her son's favorite food, chicken, and go straight to the vegetable vendors.