Road to the title after 8 episodes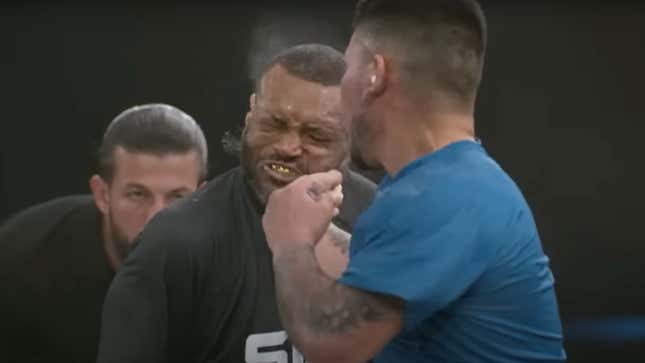 I'm really shocked to hear that the mega smash hit Power Slap: Road to Title on TBS was canceled after just eight episodes, according to MMA Fighting. About as shocked as one can be when I predicted that 100% over a month ago. It's a show where someone gets punched and then someone else gets slapped. And then another unprotected open-palm smack to the face until a competitor is disoriented enough they cannot stand alone. At least there is a strategy for NASCAR between all those left turns.
The first season of the "sport" took place mainly because of this at the UFC Apex in Las Vegas Power Slap is produced by Dana White. Power Slap thankfully no longer airs on cable TV, but White is in intensive talks with streaming service Rumble to air a second season and film in Abu Dhabi. Hooray for the dozens of people who liked it! Basically everyone saw it Backlash comes for Power Slap, except for the Nevada Athletic Commission, which last October authorized the sport to be sanctioned in the state. Former NAC Chairman Stephen J. Cloobeck, who chaired the commission when the approval took place recently said the Associated Press "I made a mistake. I'm not happy about it."
It's always a healthy sign when you have to avoid America and travel to the Middle East to shoot a TV show. I'll tell you what to expect from season two! punches. It literally is. That's all Power Slap can and will offer. Except maybe CTE for the competitors. And nothing says fun like CTE.
https://deadspin.com/dana-white-ufc-mma-tbs-power-slap-1850225903 Road to the title after 8 episodes