Roblox Monster Ghoul Codes (May 2022)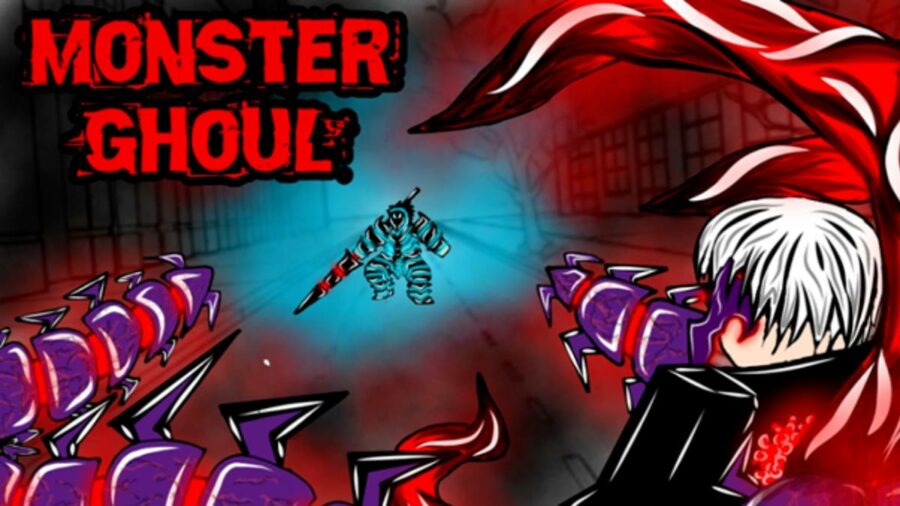 Image via Roblox Monster Ghoul, immayjYT
Monster Ghoul is a popular Roblox game based on the sprawling universe of Tokyo Ghoul, a famous Japanese manga series. In the game, you choose to be a ghoul or join the Commission of Counter Ghoul and must build yourself to be recognized as a powerful force on your team. Of course, this can be done by collecting important resources in the game.
This is where our code list comes into play. You can use the codes below to quickly accumulate huge stacks of RC and Yen in-game to purchase whatever you need. Using each one as it's published is a definite boost over your competition! While you can collect Yen and RC in other ways, our codes offer a significant advantage no matter which team you join.
While using our Monster Ghoul codes, don't forget to check out the comprehensive list of Roblox game codes. We have the latest codes for similar games like Max Ghoul, Ro-Ghoul and Project Ghoul. If you are looking for codes for games based on other animes, use our Anime Rifts and Shindo Life lists!
List of all monster ghoul codes
Updated May 26, 2022

Added new codes
Monster Ghoul Codes (Works)
Here's a look at all of the working Monster Ghoul codes.
!THNXFOR SUPPORTS—Redeem for 300,000 RC and 2 million yen (New)
!250KVists—Redemption for 1 million RC and 2.5 million yen
!Monster Ghoul—Redemption for 250,000 RC and 1.5 million yen
!Beta—Redemption for 250,000 RC and 1.5 million yen
!1KFavs—Redemption for 1 million RC and 2.5 million yen
!Released—Redeem for 250,000 RC and 1 million yen
Monster Ghoul Codes (Expired)
These Monster Ghoul codes no longer work.
Frequently asked questions about Monster Ghoul
How to redeem Monster Ghoul codes
Redeeming codes for free rewards in Monster Ghoul is easy.
In game, press the '/' key on your keyboard or press the speech bubble Icon in the top left corner to open the chat.
In the chat box, enter the code exactly as it appears in the list above.
Send the message to get your reward!
How can you get more Monster Ghoul codes?
The Monster Ghoul developer doesn't have a strong social media presence, which is usually the best method of getting the codes once they're available. Most of their codes are placed on the game's official Discord server. You can check for new updates to the game and even interact with the community there. But the easiest way to keep track of new codes is to bookmark this page and check the Roblox official page to see if the game has ever been updated!
Why aren't my Monster Ghoul codes working?
It can be difficult to determine if codes work in games where you enter them into chat, and Monster Ghoul is no exception. When codes are successful, the notification is small and appears over your character's head, so you may not realize it worked.
The game does not tell you if a code is invalid, misspelled, expired, or if you have already used it. The only way to check if you've already used a code is to try a failed one on a new account to see if it works. If it works there but not for your main account, then you've already used it. Otherwise the code has probably expired. If this is the case, be sure to let us know so we can update the page!
What is Monster Ghoul?
Monster Ghoul is a combat-based PVP game based on the Tokyo Ghoul Franchise. Every time you start the game you choose whether you want to be part of the Ghoul team or the CCG. As a melee game, you must use your special powers and combat skills to the best of your ability to eliminate players on the opposing team. Completing tasks gives you RC or Yen, which you can use to improve your character and buy things in the shop.
If you are looking for codes for other games, we have a lot of them in ours Roblox Game Codes Post! You can also get a lot of free stuff through ours Roblox Promo Codes Side.
https://progameguides.com/roblox/roblox-monster-ghoul-codes-may-2022/ Roblox Monster Ghoul Codes (May 2022)