Roblox Obby Maker Codes (March 2022)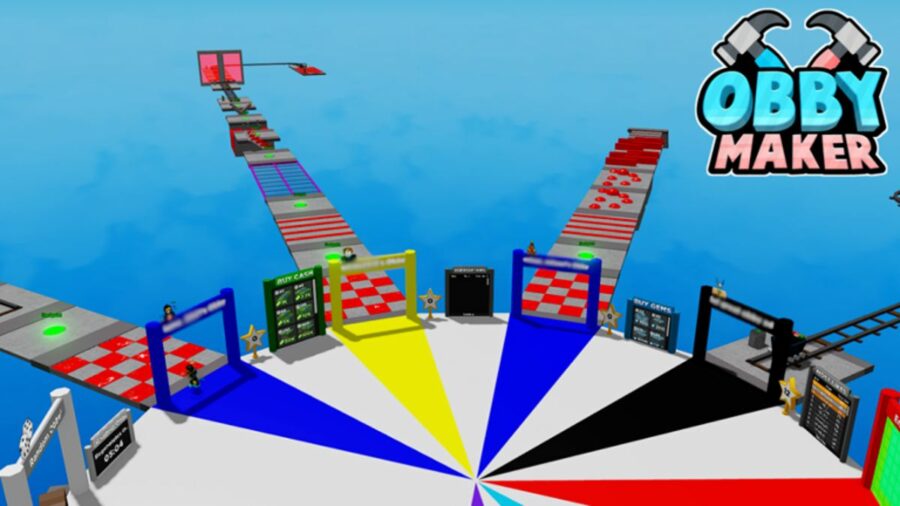 Image via Roblox Obby Maker
Our Roblox Obby Maker Codes has the most updated list of OP Codes that you can redeem for free in-game Cash and Gems. Whether you're just starting out or have been playing Obby Maker for a long time, these codes can give you a significant boost!
List of all Obby Maker codes
We'll keep you updated with additional codes as they are released. You should redeem these as soon as possible as you never know when they might expire! These codes were tested at the time this post was published. If you find one that has expired, please let us know the exact code in the comments below so we can remove it.
Enter the code exactly as it is listed, otherwise it may not work properly! Note: If the code is for game currency, some amounts may differ slightly if the game has active multipliers.
Obby Maker Codes (Works)
Here's a look at all working obby makers codes.
Daily Rewards– Redeem for 2.5k cash
Another update– Redeem for 5,000 cash
Epic Memes– Redeem for 5,000 cash
electricity– Redeem for 5,000 cash
gold– Redeem for 5,000 cash
Free2Play– Redeem for 5,000 cash
New Year2022– Redeem for 2,000 cash
FreeGems– Redeem for 250 Gems
parkour– Redeem for 1,000 cash
Slippery– Redeem for 1.5k cash
PuzzleStage– Redeem for 500 gems
DescriptionReader– Redeem for 500 cash
Obby Maker Codes (expired)
These codes are no longer valid.
Merry Christmas
Winter is coming
How to redeem Obby Maker codes
It's easy to redeem codes for free rewards in Obby Maker. To do this, follow the instructions below.
In game, press the menu/ellipses button on the right side of the screen.
Press repay in the menu window.
By doing 'Enter code here' Enter the code exactly as it appears in the list above.
Press repay to claim your reward!
Game description and current update
✨ Latest update v5.4 ✨

All VIP and Elite VIP levels are now accessible to all players! Added new perks to VIP + Elite VIP to compensate, including extra obby space and bonus cash! 👑
All Special Stages are now accessible to all players! The Gamepass is now on sale and 5000 gems have been awarded to all owners. ⭐
New Obby Color & Skybox 🎨
Fixed several bugs 🐛
Improved overall performance ⚙️

Welcome to Obby Maker! Build your own obby/cart ride and show it off to friends, family or other players! Compete in races to earn money, or upgrade your passive income so you can earn money faster while building. Earn XP as you play and level up to earn gems that can be spent on pets, paths, auras, and exclusive tiers only available in the item shop. The possibilities are endless!
If you are looking for codes for other games, we have a lot of them in ours Roblox Game Codes Post Office! You can also get a lot of free stuff through ours Roblox Promo Codes Side.
https://progameguides.com/roblox/roblox-obby-maker-codes/ Roblox Obby Maker Codes (March 2022)