Ruby Franke's sisters share new video statements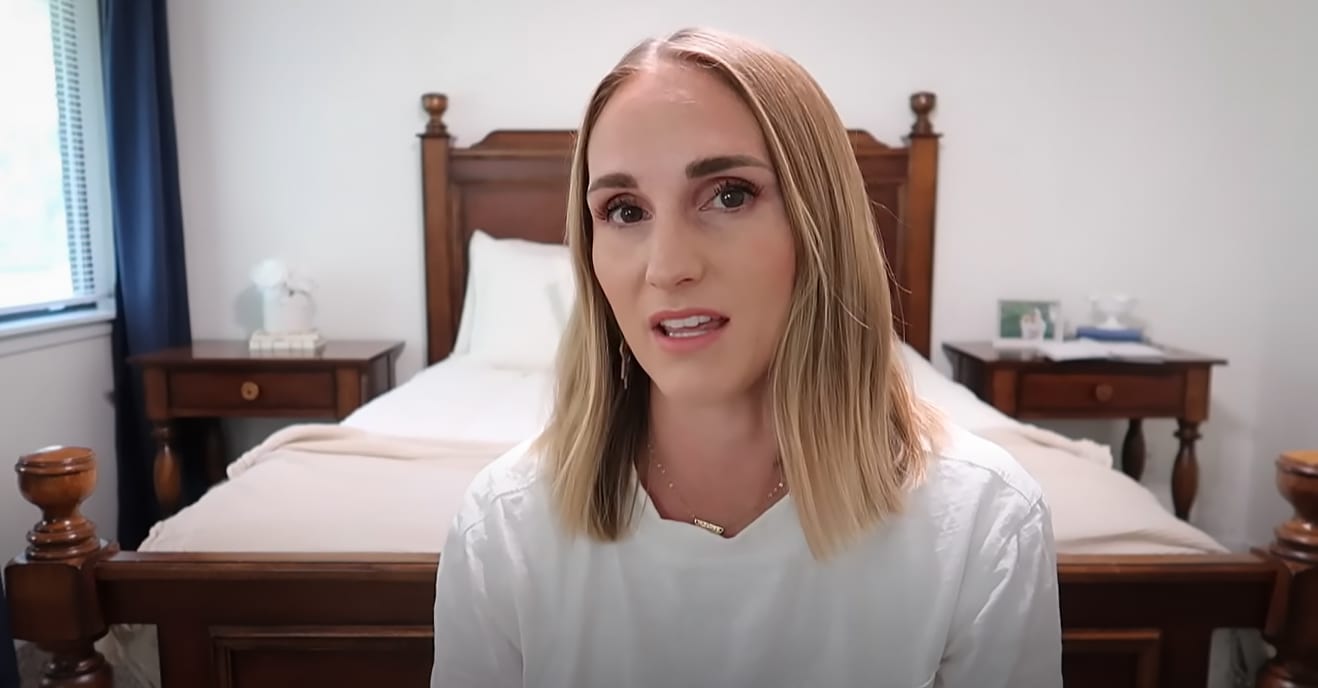 Two sisters of Ruby Franke, the family vlogger charged with six counts of child molestation, said in video statements Wednesday that they knew nothing of her alleged behavior.
Julie Deru, who has a family channel called Deru Crew Vlogs, and Bonnie Hoellein, also a vlogger, posted separate videos on their respective channels saying they had not been in contact with Franke for several years.
Franke and her husband Kevin had 2.5 million subscribers on their now-defunct family channel "8 Passengers." The channel featured vlogs with her six children.
Franke and Jodi Hildebrandt, Franke's business partner and regular collaborator, were arrested on August 30 and charged with six counts of child molestation by the Washington County, Utah, District Attorney's Office.
Police officers found one of Franke's children with open wounds after the child escaped from Hildebrandt's home. One of Franke's other children was found at Hildebrandt's home in a similarly malnourished condition. Four of the six children are minors and were placed in the custody of the Utah Department of Children and Family Services.
"We didn't know what they were doing because, like I said, we were cut off," Hoellein said in her video titled "I am not my sister. I am not my sister's crimes." "We didn't have access to anyone."
Deru also said she had lost touch with Franke, saying that three years ago when they last spoke, "everything seemed fine."
"The last few weeks have been extremely hard," she said. "We are still in complete shock at what she did because we had no idea what was happening. I had no idea what was going on."
Deru and Hoellein, as well as attorneys for Franke and Hildebrandt, did not immediately respond to requests for comment Thursday.
Deru said that the last time she was in contact, Franke was seeking therapy counseling for the family. Deru said she was skeptical about Hildebrandt and ConneXions, her life coaching service.
"We all had a weird feeling about that Jodi lady," Deru said in her video titled "My side of my sister Ruby Franke's story." "We didn't feel comfortable with it. We didn't like it. We didn't like the lessons Ruby brought to family gatherings. And we were on the verge of telling her, 'If you come to our family events anymore, we don't want to hear what you learn through ConneXions because we don't like it.'"
Franke suddenly stopped responding to outreach attempts, Deru said.
Read more NBC News coverage of Ruby Franke:
Franke "started all her lies back then" and got rid of "all her friends and family," she said.
In her video, Höllein said that she disagreed with Franke and Hildebrandt's parenting tactics, which she described as "extreme."
"I knew they were strange. I knew they were gone. These are the things we kept quiet about, because what could I say?" Höllein said.
However, she added, "I wasn't going to say publicly that I don't like my sister and that I don't like what she does and that I find her weird."
About a year ago, Hoellein said, she reconnected with one of Franke's daughters, who is now an adult. Then she said she learned more about her sister's alleged behavior.
Deru also said in her video that she and she also reconnected with one of Franke's daughters when she was an adult and that they formed a "close, strong relationship."
Höllein had published a video on her channel entitled "My statement about my sister Ruby Franke" in which she wrote in the description: "It feels like a burden has been lifted from us now that we know that our nieces and nephews are safe." A link to the video, which was posted on September 1, is not currently available.
In both videos, she said they "did as much as the law allows" to help her nieces and nephews, without elaborating.
Franke and Hildebrandt are being held without bail until their next scheduled court date.