Senator Menendez is under pressure to resign; Hollywood Writers Continue Talks With Studios: Weekend Rundown
Here's the biggest news you missed this weekend.
Pressure is growing on Senator Bob Menendez to resign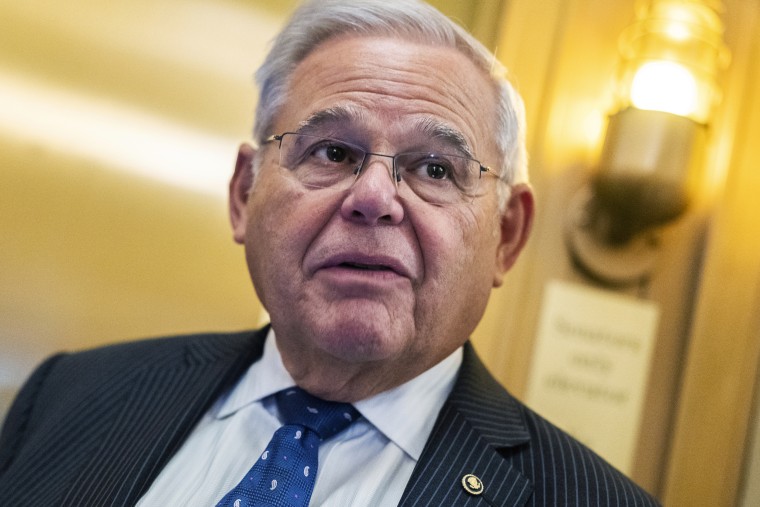 Sen. Bob Menendez, D-N.J., is facing a growing number of calls to resign after he and his wife were indicted on bribery charges.
A number of New Jersey Democrats, including Gov. Phil Murphy and Rep. Josh Gottheimer, said he should resign. One of them, Rep. Andy Kim, made the announcement on Saturday he plans To Challengee Menendez for his Senate seat.
However, some Senate Democrats are not yet calling for his resignation. On the Sunday newscasts, three of them were extremely critical of Menendez paused before asking him to vacate his seat in the Senate, where the Democrats have a slim majority.
Former New Jersey Gov. Chris Christie spoke on NBC's "Meet the Press" on Sunday said he had "no interest" in running for Menendez's seat if his presidential bid is unsuccessful.
Writers' strike negotiations hinge on language rather than AI as talks continue
As Hollywood writers and producers made progress in negotiations to end the 145-day strike, there was a critical point of contention the specific language about the use of artificial intelligencesaid two sources familiar with the negotiations.
The back-to-back meetings over the weekend could be a sign of hope in a strike that has resulted in some television shows ending before the end of their seasons and the annual fall season of debuts and returns being postponed.
Jimmy Carter makes a surprise appearance before his 99th birthday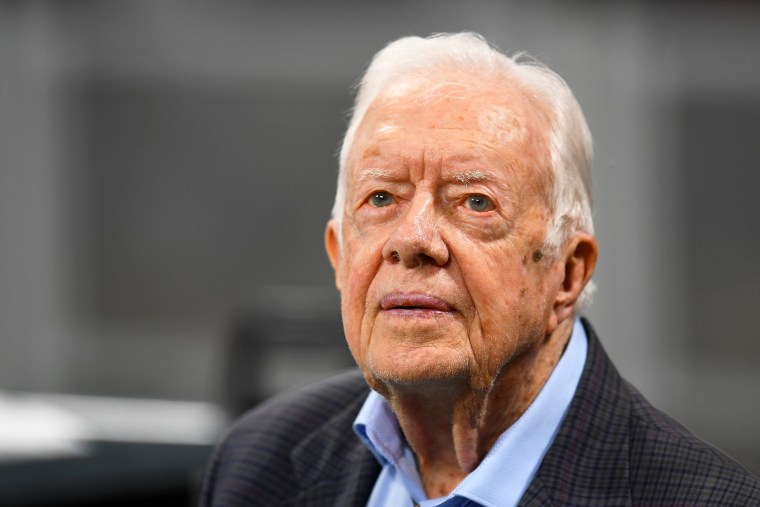 Former President Jimmy Carter entered hospice care earlier this year, saying he would forego further medical procedures and spend the rest of his life at home.
It's been seven months since then, and on Saturday, just days before his 99th birthday, Carter and his wife, Rosalynn Carter made a surprise public appearance together at the Plains Peanut Festival in his hometown of Georgia.
"We bet peanut butter ice cream is on the menu for lunch! #JimmyCarter99″, The Carter Center wrote about Xformerly known as Twitter, where a video of the Carters driving a black SUV at the festival was reshared.
A historic first for NASA
A capsule containing valuable samples of an asteroid traveled 4 billion miles over seven years before finally landing on Earth on Sunday morning.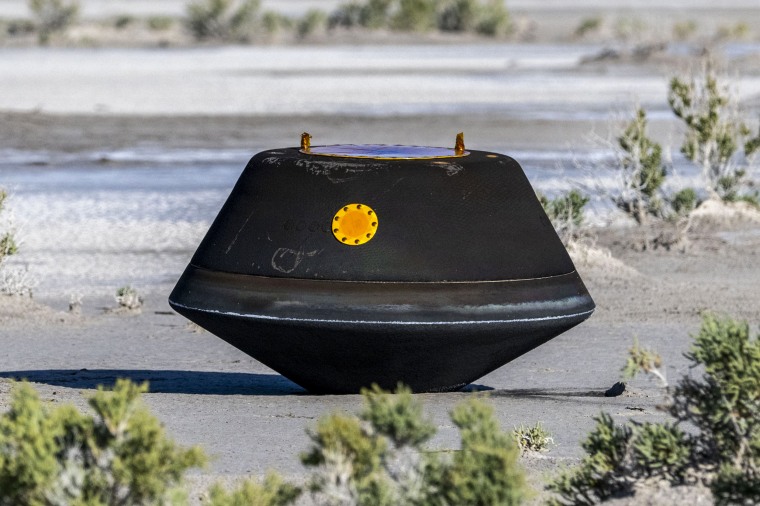 The dramatic event was an important milestone for the United States: the rocks and soil collected were the NASA has brought the first asteroid samples back to Earth.
Experts said the bounty could help scientists uncover secrets about the solar system and its formation, including how life emerged on this planet.
Rising food prices are hurting India's families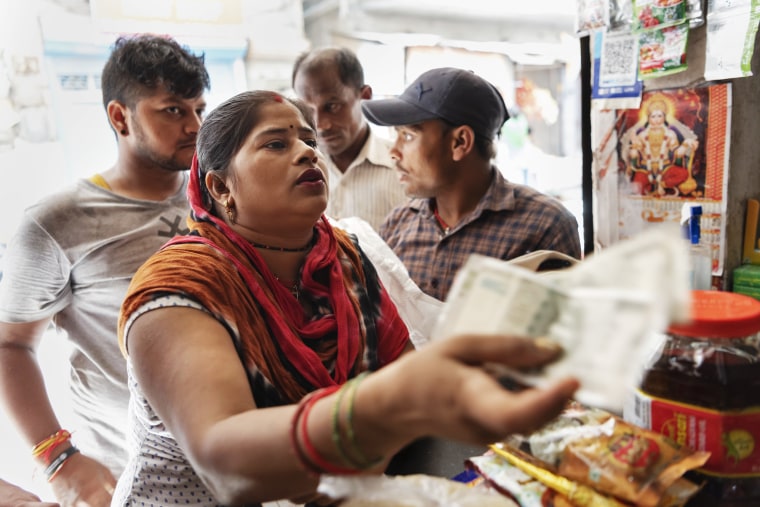 Few foods are as important in Indian cuisine as tomatoes and onions. But with rising inflation and floods in the north that have wiped out this year's crops, prices for almost every part of a meal are now at record highs.
Raj Kumari, a migrant worker living in New Delhi, has maDThere are some difficult decisions she has to planEd Meals. She said she has stopped buying her son's favorite food, chicken, and has limited the amount of cooking oil and flour she buys at the street market.
Low-income families like hers receive about 33 pounds of wheat from the government each month, but that's enough to last just ten days, leaving them at the mercy of the market the rest of the time.
"What can a poor family like ours do when we can't even find work?" said Kumari.
Meet the press
President Joe Biden plans to go to the United Auto Workers strike line on Tuesday to show his support for striking union members.
Transportation Secretary Pete Buttigieg said Sunday on "Meet the Press." Biden joins tHe Auto workers Because He is "the most uncompromisingly pro-worker, pro-union president we have ever had."
Former President Donald Trump plans to give a prime-time speech to auto workers on Wednesday. When asked by Kristen Welker whether Biden was trying to get ahead of his predecessor, Buttigieg replied that he was leaving because he was on the side of the union.
Welker also asked Buttigieg for details about what a win-win deal would look like and whether the administration supports a proposed four-day week.
You can watch the full interview here.
What workers are fighting for
For many black UAW members, it's about strikes to keep the promise of a civil life. "For black people who were held back in society, building cars was a way to live a great life," said Lynda Jackson, a Stellantis employee and recording secretary for UAW Local 7 in Detroit.
Politics in brief
Survey 2024: The latest NBC News poll shows that an overwhelming majority of voters have concerns about the multiple trials of former President Donald Trump and the age and mental fitness of President Joe Biden.
On the way to shutdown: The deadline to avert a government shutdown is the end of the month, and Pay for 4 Millions of federal employees are at risk if Congress does not act by then.
#SwedishScarf: The story of a man who first worked as a background actor in music videos by John Mayer and LeAnn Rimes to storm the Capitol and end up on the FBI's wanted list.
Christie skips Iowa: Every Republican presidential candidate is campaigning in Iowa – except Chris Christie. He is instead We have a New Hampshire-focused strategy This shows how different the two states can be.
Pandemic relief: Relief funds that went to tenants facing eviction were overpaid, some officials say, and They are fighting to reclaim millions of dollars. In some cases, the notices demand five-figure amounts within weeks.
Culture & Trends
Comedian Russell Brand spoke publicly for the first time Friday after multiple sexual abuse allegations against him were made public.
Brand has denied the allegations and said all of his relationships were consensual. His video on Friday on X concentrated MOstly on Criticism of the British governmentwhich he said "has called on major technology platforms to censor our online content, and some online platforms have complied with this request."
The allegations sparked a sudden confrontation in the UK with the toxic and violently misogynistic media culture of the 2000s, in which Brand was a peacock-like protagonist.
Many in Britain are confronted with the reality of the ugliness of this period could be lurking much closer to the surface of public life than many recognized or admitted.
In case you missed it
Six people, including three children, died afterwards A train crashed into a car that was crossing the tracks in Florida on Saturday evening.
A 13 foot long alligator was spotted in a canal in Florida Friday with human remains in his mouth.
A 10 year old boy and an 11 year old girl took their mother's car for a ride after she took away their electronic devices, Florida authorities said. They ended up a three-hour drive north of home.
The Russian-appointed head of an annexed region of Ukraine has imposed a new curfew. prohibit residents from spending time outdoors on weekdays from 11 p.m. to 4 a.m., according to an order published Sunday.
An increase in space weather could lead to this the largest display of the Northern Lights in the last two decades.
Sir Richard Branson sat down with NBC News' Chloe Melas on Tuesday to talk about his latest initiative, Planetary Guardians, which aims to combat climate change around the world.
Season-ending injury to Aaron Rodgers happened on artificial turf. Is it worse than natural grass for NFL players?
Before Rupert Murdoch turned his attention to US broadcasting, he was known in Australia and the USA.K Supporters proclaim his love for journalism, but critics believe he has degraded the industry.
The Powerball jackpot drawing takes place on Monday evening worth an estimated $785 millionthe game's fourth-biggest win of all time.