Should You Deliver Sorsley's Salt in Chapter 9? – Triangle Strategy Path Guide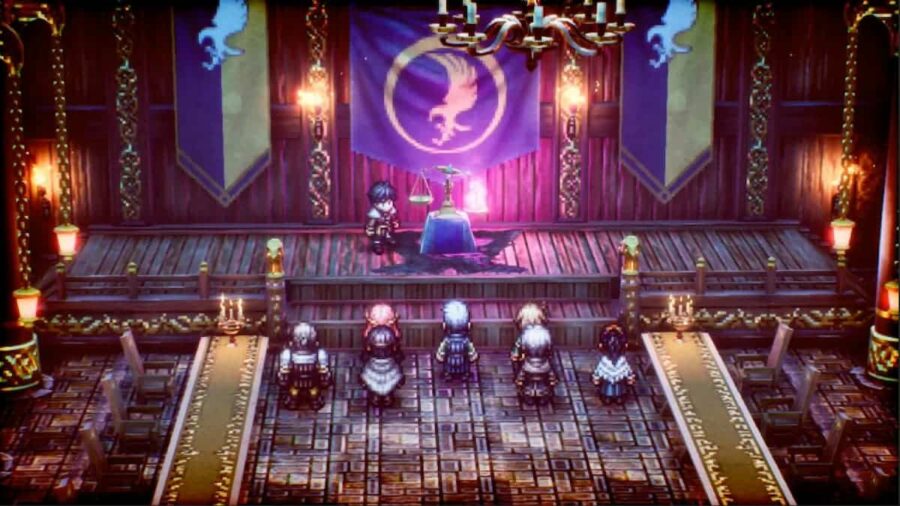 Image via Artdink / Square Enix
It may not be obvious at first, but the options do problem in the Triangle Strategy. It affects three things: the ending you will receive, the people who will fight you, and the battles that lie ahead. Chapter nine is a prime example. Should you trade illegal salt in exchange for Hyzante's trust?
The answer is Yes. Because there is evidence of Sorsley wrongdoing anyway (and the Saintly Seven will believe you), you need to travel to Aesfrost to meet someone important. The choices you make in the next chapter will determine whether you can pursue the game's true ending.
Of course, you already know the potential consequences that such a choice can have, but Serenoa needs to be brave enough to face the consequences. Always. In fact, this is your biggest hint in choosing the correct path throughout the game.
Related: Every playable unit in Triangle Strategy (and how to recruit them)
For this stage battle, bandits will block your way to Aesfrost. In what will most likely be the the most frustrating map to navigate, make sure flyers like Hughette and Flanagan are ready for battle. You can also use Jens to create paths for your units to use. The provocation skill is also essential, as the attack will have two directions.
For more help with Triangle Strategy, check out some of the other articles here at Pro Game Guide.
https://progameguides.com/project-triangle-strategy/should-you-deliver-sorsleys-salt-in-chapter-9-triangle-strategy-path-guide/ Should You Deliver Sorsley's Salt in Chapter 9? – Triangle Strategy Path Guide