Six 'Soldiers of Christ' charged with murder after woman found in car trunk, police say
Five adults and a juvenile have been charged with murder after a 70-pound woman – who had been beaten and malnourished for weeks – was found dead in the trunk of a vehicle this week, police in Georgia said Thursday.
The victim, who has not been publicly identified, is from South Korea and came to the United States this summer to join a religious group. the Gwinnett County Police Department said in a statement.
"The defendants described themselves as members of the 'Soldiers of Christ,'" police said.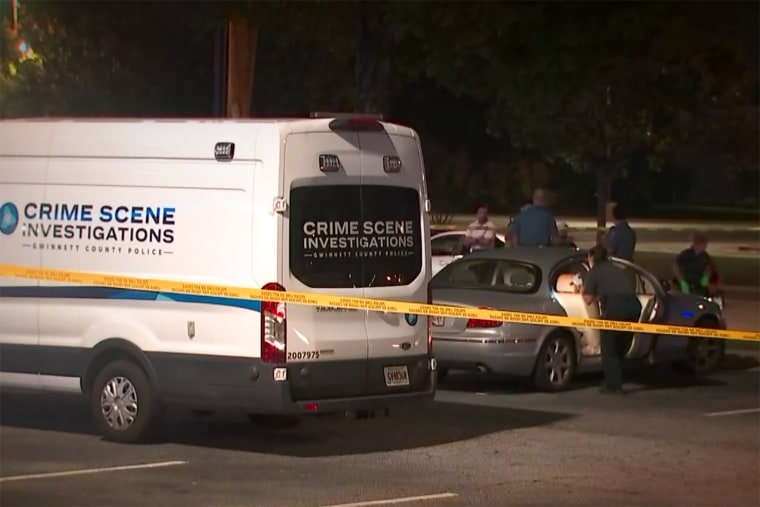 The cause of death is still under investigation. Police said the coroner's office believes malnutrition may have been a contributing factor.
Arrest warrants show the woman was starved and beaten for weeks. Police believe the famine began on August 3rd; It was not immediately clear when she died.
Eric Hyun, 26, of Suwanee, Georgia, and Gawom Lee, 26, Joonho Lee, 26, Juoonhyum Lee, 22, and Hyunji Lee, 25, all of Lawrenceville, Georgia, were charged with aggravated murder, false imprisonment and tampering with evidence and concealing the death of another, police said.
A 15-year-old was also charged.
It was unclear Thursday evening whether they had attorneys.
The investigation began on Tuesday, police said.
Investigators believe Hyun parked the vehicle Tuesday at a Duluth business that advertises Korean spa services. Police said the business was not related to the death.
Hyun then called a relative to pick him up and was taken to an Atlanta hospital for treatment of unrelated injuries, police said.
Hyun asked the relative at the hospital to get a personal item from the car. Hyun's relative then found what looked like a body in the trunk and called 911 on Tuesday evening, police said.
The discovery led investigators to execute a search warrant at an unincorporated home in Lawrenceville associated with Hyun, police said.
"Investigators believe the crime occurred in the basement of this home," police said.
According to police, investigators believe that all suspects are in custody.