Splatoon 3 Patch Notes – All New Maps, Multiplayer Changes, and Weapon Buffs/Nerfs in Ver. 2.0.0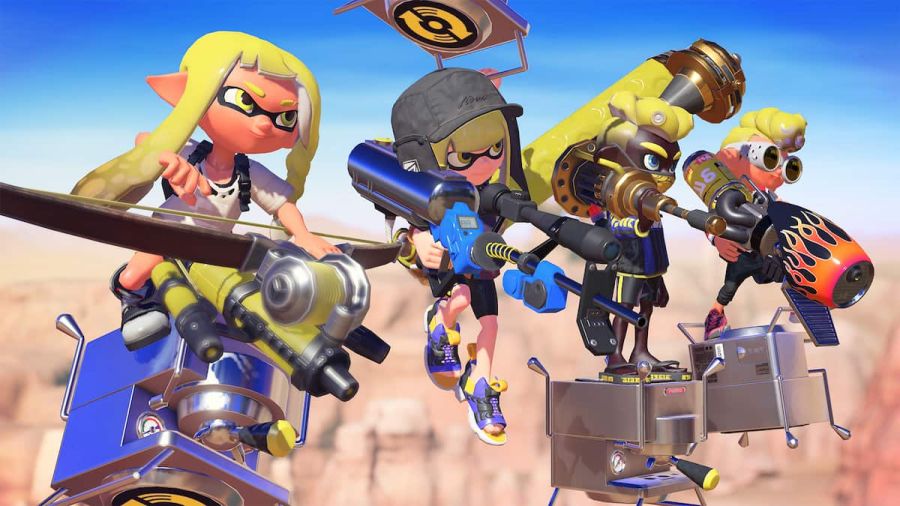 Image via Nintendo
Splatoon 3 is a colorful shooter that is constantly evolving with each update. Get ready because there is a lot to unpack! Most of the changes are related to polishing and nerfing of weapons, making the game more accessible for new players. Plus, there are many quality of life improvements you'll appreciate. Here are Splatoon 3 Patch 2.0.0 Notes for you to analyze.
What's new in Splatoon 3 Patch 2.0.0?
Splatoon 3 Patch Ver 2.0.0 introduced new titles, decorations, emotes, gear, items and even main weapon types. Here are the top new content and improvements introduced with the Splatoon 3 2.0.0 update.
New Maps in Splatoon 3 Patch 2.0.0
There is a new one Salmon Run Map – Marooner's Bay.
Splatoon 3 Patch 2.0.0 introduced two combat phases – Brinewater Springs and Flounder Heights.
Splatoon 3 Patch 2.0.0 Multiplayer Changes
Some main, sub, and special weapons in Splatoon 3 have been significantly improved.
Changed the points required for some weapon specials.
The Undertow Spillway map has been changed to improve the gameplay experience.
There are numerous improvements to the sound effects in multiplayer.
Splatoon 3 Patch 2.0.0 X Battles update
X Battle mode is now available
The world is divided into two departments. The first is the Takoroka Division with players from Australia, Hong Kong, Japan, South Korea and New Zealand. The other is the Tentatek Division, which has players from Europe and South and North America.
Related: All Splatoon 3 Badges and how to get them
Splatoon 3 Patch 2.0.0 Salmon Run changes
The Big Run event has been added to Salmon Run.
A function for saving and replaying mission scenarios has been added.
Boss Salmonid's Big Shot ability has been nerfed.
Some special weapons have been improved by 25%.
Splatoon 3 Patch Notes – Changes to Splatfests
You can play as an attacker or a defender, no matter what the half-time result is.
After you win a 10x, 100x or 333x Battle it will appear in your Pledge Box.
Hit power achieved in Tricolor Battles is calculated in the final result.
How to update Splatoon 3
To enjoy these game changes, you need to update your game on Nintendo Switch. For the full list of changes in Splatoon 3, see the official patch notes. Follow these steps to install the Splatoon 3 update:
Make sure your Switch console is connected to the internet.
Don't enter the game yet; better open it home menu.
Choose Splatoon 3 update.
Choose Via the Internet Possibility to download.
Once the update is installed, go to the game and enjoy!
For more information on Splatoon 3, see All Splatoon 3 QR Codes and Redeem in the Pro Game Guides.
https://progameguides.com/splatoon-3/splatoon-3-patch-notes-all-new-maps-multiplayer-changes-and-weapon-buffs-nerfs-in-ver-2-0-0/ Splatoon 3 Patch Notes – All New Maps, Multiplayer Changes, and Weapon Buffs/Nerfs in Ver. 2.0.0