Storm Lee is now a post-tropical cyclone; expected to land in eastern Canada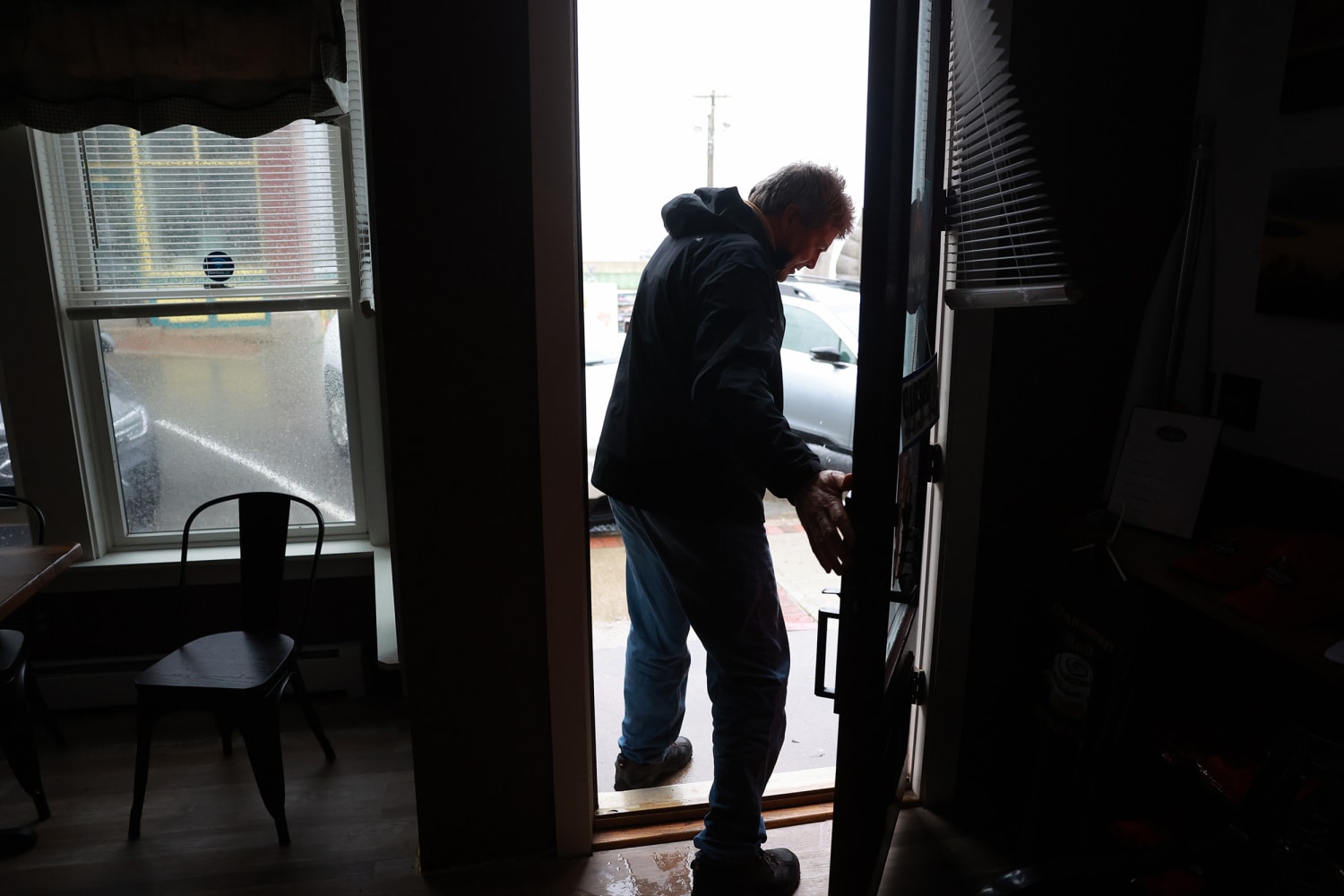 Post-tropical cyclone Lee is preparing to make landfall in Nova Scotia, eastern Canada Saturday.
According to the National Hurricane Center, the storm is expected to continue moving north about 105 miles south-southeast of Eastport, Maine, until its center makes landfall "near or just east of the U.S.-Canada border" on Saturday afternoon.
The storm will then move across eastern Canada Saturday night and Sunday.
"Lee is expected to be at hurricane strength or just below when it reaches Nova Scotia today," the National Hurricane Center said in an update. "Weakening is forecast this evening and Sunday as leeward moves across Atlantic Canada."
Lee, once a hurricane, became a post-tropical cyclone on Saturday as it no longer has the characteristics to be considered tropical. The new designation does not represent a downgrade in impacts as Lee is still producing hurricane-force winds of 75 mph and could potentially bring hurricane conditions to eastern Canada when it makes landfall on Saturday.
Meanwhile, Lee has already brought heavy rains, strong winds and coastal flooding to parts of New England and Canada.
In Maine, strong wind gusts are forecast in many areas Saturday, including the coastal town of Rockland, which could see winds of 65 miles per hour.
Lee is also expected to bring 1 to 4 inches of rain to eastern Massachusetts and Maine and western Nova Scotia and New Brunswick on Saturday.
"The strong winds will likely result in downed trees and possible power outages," the National Hurricane Center said. "Today, heavy leeward rains may cause localized urban and small stream flooding across portions of far eastern Massachusetts, eastern Maine, New Brunswick and western Nova Scotia."
"Dangerous storm surges" will bring flooding along the coast of Atlantic Canada and will be accompanied by "large and destructive waves" near shore.
New Brunswick is under a hurricane warning from the U.S.-Canada border to Point Lepreau, including Grand Manan Island and throughout most of Nova Scotia.
A tropical storm warning is in effect for all of Nova Scotia, Prince Edward Island, Magdalen Islands and all of northern New Brunswick.
A tropical storm warning from Westport, Rhode Island to Portsmouth, New Hampshire, including Martha's Vineyard and Nantucket, was discontinued at 11 a.m. ET