Studio Folly donates 10 percent of Gubbins' profits to charity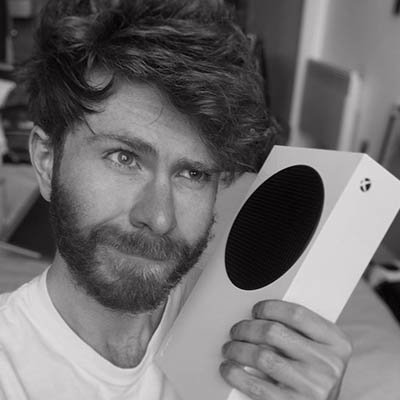 Australian developer Studio Folly has just launched Gubbinsa vibrant puzzle game that delivers a hallucinogenic slab of dour puns that challenges players to add some juice to their lexicon.
While the release of a track that can probably best be described as "Scrabble on Acid" is cause for celebration, the debut of Gubbins is something very special. That's because Studio Folly has committed to donating 10 percent of the game's profits to charity.
This portion will be donated to the Foundation to Decrease World Suck (TFDWS), a non-profit MT organization that aims to raise awareness for hundreds of charities that help people in need. The foundation has previously distributed money to organizations such as Save the Children, Partners in Health, The Trevor Project, UNICEF, War Child and Sustainability Matters.
Studio Folly made this commitment as part of a financing agreement with TFDWS director Hank Green. who in a thread about Xformerly Twitter, said he offered the team a "decent amount of money" to help complete the game in exchange for them donating 10 percent of profits to the foundation.
"A few months ago I saw a TikTok about a word game called Gubbins produced by a small indie game studio in Australia, and I messaged the people who made it," Green wrote and explained how the collaboration came about.
"I had early access to the game and absolutely loved it. It's fun, easy, quick, clever, and most of all, absolutely adorable. It's just a small piece of art that is now part of my daily life. We were on the phone," and they were talking about how damn hard it is to do anything interesting in mobile gaming, and how they were having a hard time financially making it to the finish line.
"I made a strange suggestion. I offered them a decent amount of cash and in return asked that they donate 10 percent of the game's profits to the Foundation to Decrease Worldsuck (a foundation that pays out 100 percent). of his income each year during Project for Awesome.
Studio Folly agreed and with Gubbins Finally available on iOS and Android, the rest is history.