Texas Attorney General Ken Paxton suggests he could run against Sen. John Cornyn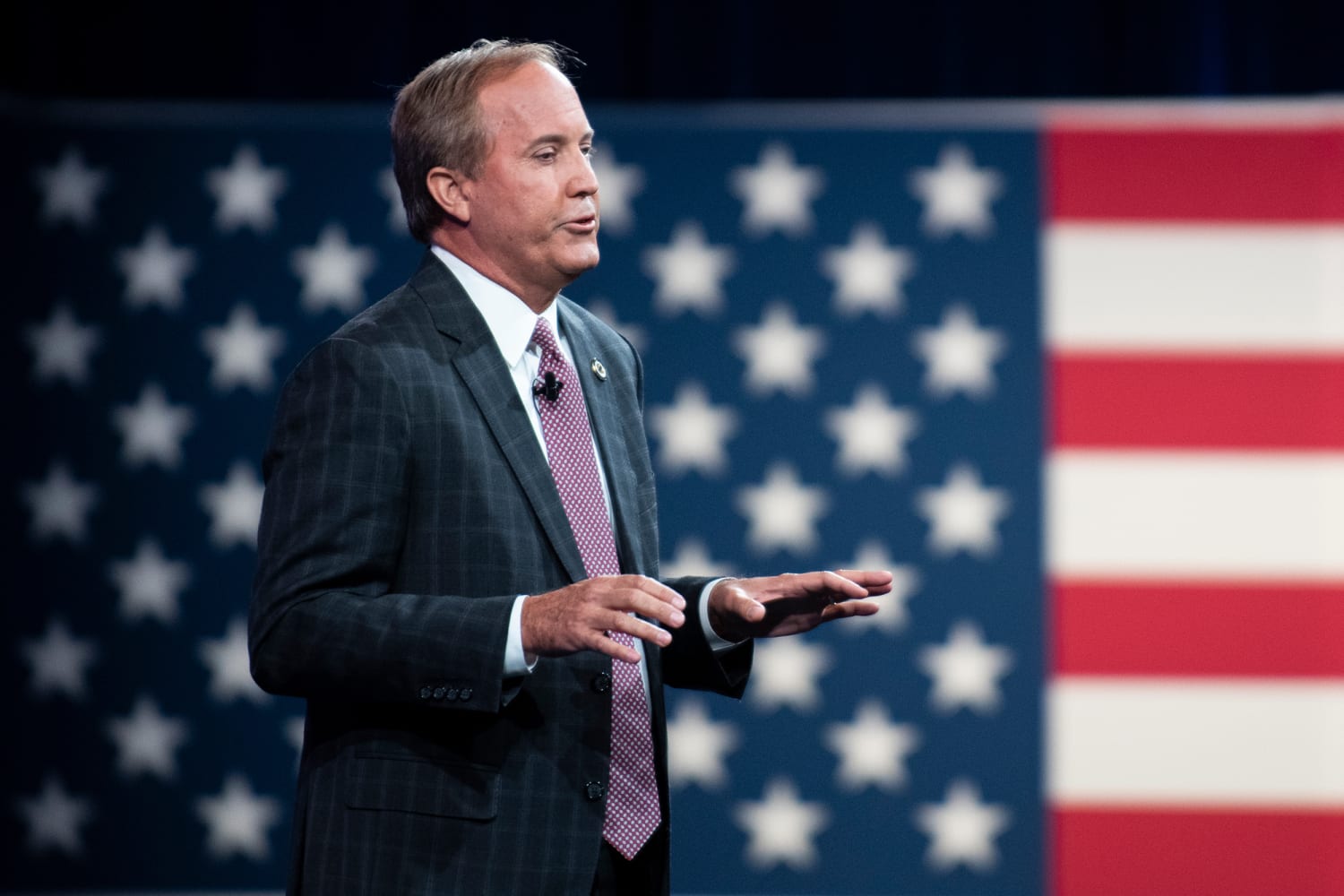 Following his acquittal in the impeachment trial, Texas Attorney General Ken Paxton filed a potential primary challenge against Republican Senator John Cornyn, who is up for re-election in 2026.
"For me, he's been in Washington too long. He's been there for like 14 years? And I can't think of anything he's accomplished for our state or even the country," Paxton said in one interview with former Fox News anchor Tucker Carlson on Wednesday.
When asked if he would run, Paxton said, "Everything is on the table for me."
"I think it's time for someone to step up and take on this guy who's going to do his job right, represent us and care about what's going on," he said.
Cornyn's office did not immediately respond to a request for comment.
Paxton also criticized the Biden administration over his impeachment and trial, claiming without evidence that it was behind the unsuccessful effort to remove him from office.
"So you believe that the effort to remove you from office really came from the Biden administration?" Carlson asked.
"I really do," Paxton said, adding he believes the government "incited" the effort to charge him.
Paxton referred to a lawsuit he filed seeking to invalidate Joe Biden's election victory in four battleground states, as well as other lawsuits he has filed against the Biden administration's policies.
"We were a huge problem for the Biden administration, and this was a way to get me out of the way," Paxton said.
Paxton was acquitted by the Texas Senate last week on corruption charges in 16 impeachment trials. The Republican-dominated Texas House of Representatives voted overwhelmingly to impeach him in May amid allegations that he took bribes from campaign donor and developer Nate Paul. He was also accused of unlawfully firing employees who reported his actions to federal authorities and misusing government funds to dispute their allegations.
Paxton pleaded not guilty earlier this month to charges against him that included allegations of corruption, abuse of public trust and misuse of public funds.
Tensions between Cornyn and Paxton have come to light in recent years amid the attorney general's legal woes. During Paxton's re-election campaign last year, Cornyn, who previously served as Texas attorney general, called his scandals an "embarrassment," the newspaper said Texas Tribune. Cornyn doubled down on his criticism of Paxton during his impeachment trial, telling reporters this month that the allegations against Paxton's actions are true "deeply disturbing."
Before he was acquitted, Paxton's allies vowed to retaliate against Republicans who voted to impeach him former President Donald Trump expressed his support for Paxton.