The arguments for and against the finale of the "Barry" series
CASE FOR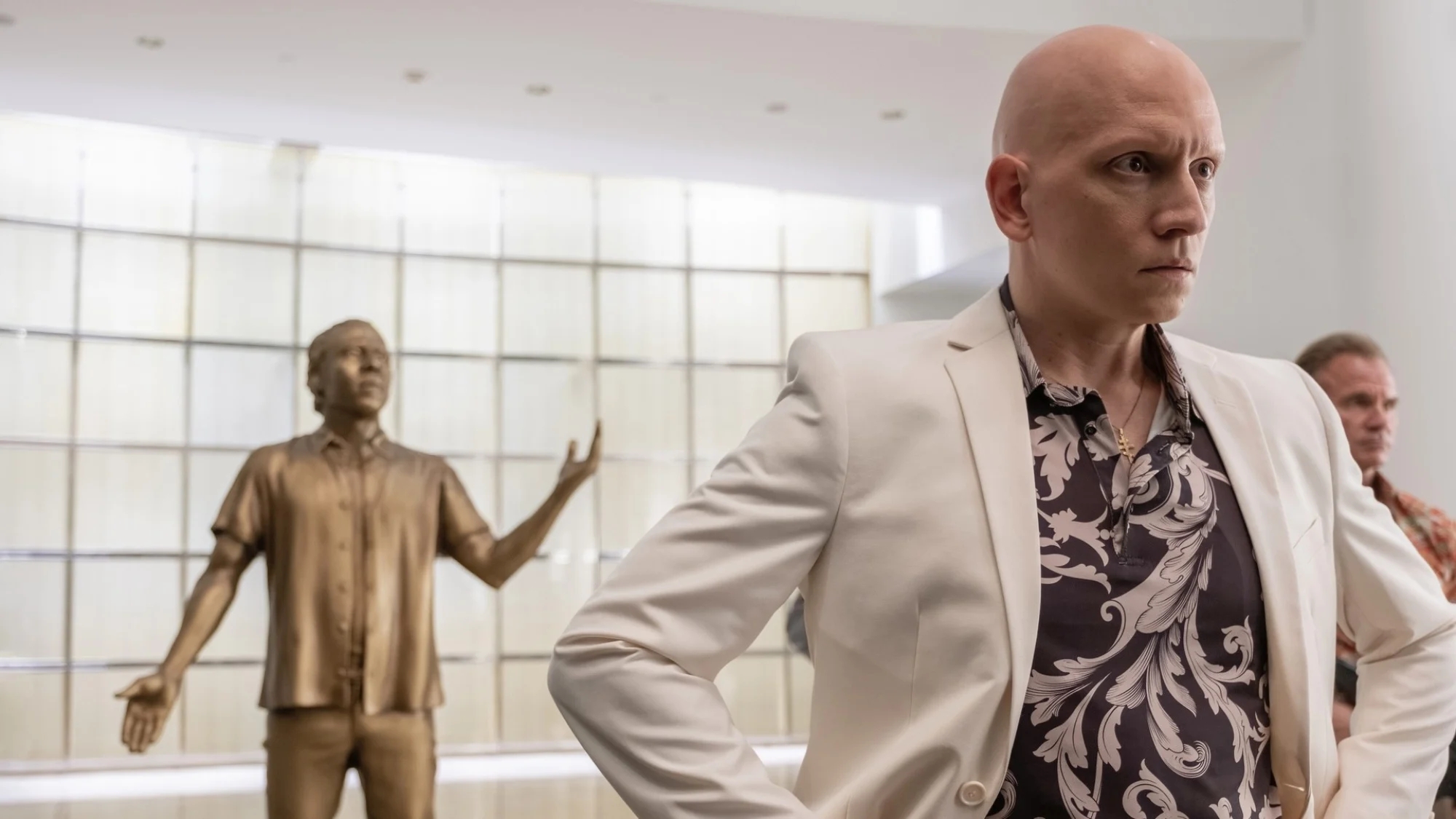 Okay, here are a few things. Three I think. Let's address them in no particular order…
THING ONE: The ending of this show had to be grim because none of the characters were particularly great people. Even the supporting characters. Gene Cousineau is a narcissist and a smug idiot who, from the moment we met him, has found himself tangled in many situations through his manipulative nature. Hank is a criminal who has profited from the pain of others. Sally is insecure, jealous and petty. And Barry is… Barry is a killer. It's possible to sugarcoat that because Hader is such a likeable guy himself, but let's just look at his own words from a pre-season interview he did with Uproxx' Jason Tabrys.
With all characters you want to make them human and have something that is just a human trait. They just want them to be recognizable as human. And I think when you do that, you can feel some empathy for him, because maybe you can understand, 'Oh, I had these feelings. I can kind of understand it." But in season three, it was important to me that he was okay, his back was against the wall, and Cousineau knew about him. So it's only a matter of time before he yells at Sally. In one scene, he gets pretty awful verbally with her. And I remember a lot of people being like, 'Oh my god, Barry's a bad guy,' and I'm like, 'Yeah. He killed Chris in the first season. He's not a good guy." (Laughs)
Yes that is correct. There couldn't be a happy ending for most of these people. It just would never happen. These people would always die and/or face the consequences.
MATTER TWO: Was it some kind of masterpiece? At least it was always surprising. Think of the courage it would take to kill your main character – the guy whose name is the series' title – with a significant chunk of runtime remaining in your final episode, in a scene so dry and disappointing is acted out that his last words are lost in between The shot in the chest and Henry Winkler's forehead bursting open was "Oh, wow." Think of the shootout between Hank's men and Fuches' – alas, "The Raven" – prison gang, which ended quickly leaving bodies strewn on the ground, and to my beloved Hank clutching the hand of his beloved Cristobal, whom he had killed earlier in the season. It was such a silly way to die, but probably more like how most shootings go — one shot, then lots of shots, then panic — and another instance of this show mixing comedy and tragedy in a new way . Again, there is nothing quite like it on TV. Again, Bill Hader is a talented guy.
THING THREE: The scene at the end where John – Sally and Barry's now teenage son – sees the film about his father, a film that makes Barry a hero and Cousineau a mastermind/supervillain, was just the thing the show was all about always. From day one, the characters portrayed in the Hollywood version of the series were more morally bankrupt than any underworld characters we've met, many of whom were actually charming and nice. This was the natural conclusion of this device. In the universe of barryHollywood would Take the story of a military "hero" and make him a sympathetic character, regardless of whether it's true, because Hollywood is more cynical and naïve than whole crime squads.
It was in no way satisfactory. It made me wince a little at times. But that's how art works sometimes. It can challenge you. It's a little odd to say about a show that featured Wile E. Coyote-style live-action gags and key scenes in a Dave & Busters, but Barry really was a work of art in the end.
lawsuit against
Here are three more things…
THING ONE: It was actually so unsatisfactory at points that it was unnecessarily cruel to some of its characters, most notably Gene Cousineau, who in turn was a pompous bugger but probably didn't deserve to be charged with multiple murders and being jailed sent until he dies, having also lost the love of his life. And he definitely didn't deserve to be portrayed as the evil menace that started it all and manipulated Barry into doing all the things Barry did on his own, even if the film gave him a cool British accent.
MATTER TWO: Killing off characters like Barry and Hank in disappointing and sudden gunfights might have pissed some people off, as if the show made a point of portraying those people as multidimensional characters and then wiped them out with a flick of the wrist. And even the character who had a "happy ending," Sally, is now raising a kid who watched as she ripped off a wig, opened up another life, and took the stage with her during a shootout between rival gangs went. These people will be messed up forever. Which in turn has consequences, but the ending has lost any brightness that had offset the darkness throughout the show. I don't know if I personally agree with that last part, but I guess this point is valid.
THING THREE: They never gave us an update on Mitch the Beignet Guy. Admittedly, the latter is a minor point of criticism, but nonetheless. i miss mitch
My own unsatisfactory conclusion to all this
barry was an incredible show, a roller coaster ride of emotion and tone, a silly endeavor that tore me apart at times, more like a show in style and plot Better call Saul when it was some half-hour comedy. I liked it – everything, even the finale, for all its desperation, pessimism and brutality – but I don't think I'll ever want to watch it again.