The BROK the Investigator update adds local co-op patch notes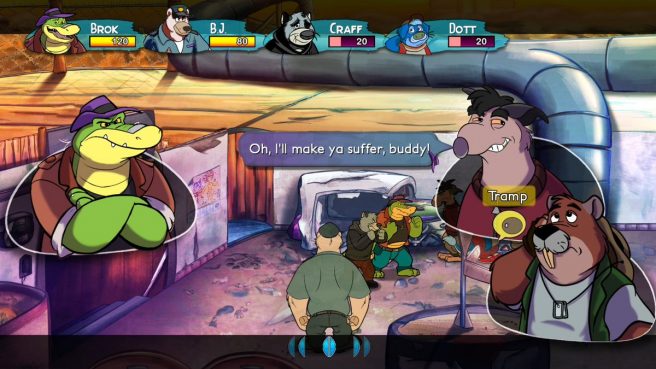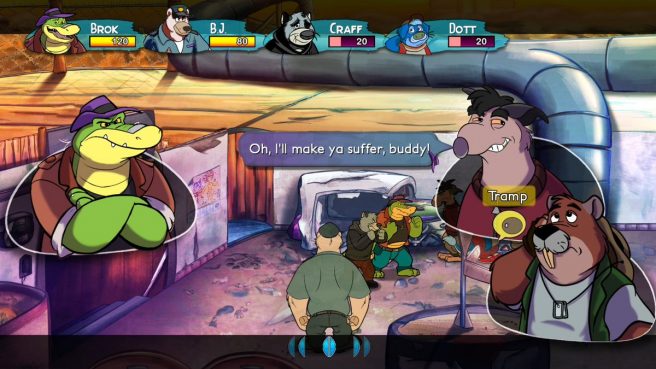 BROK the investigator received its latest update today, highlighted by support for local co-ops.
Up to four players can experience the game together. There are a number of other elements here too, such as a texture management overhaul that can improve RAM usage and boot time.
Here is the full overview:
BROK the Investigator local co-op update patch notes.
BIG CO-OP UPDATE!

* Up to 4 players can play through the entire adventure and drop in/out
* Co-op players can play as 6 different characters (to unlock)

It is now also possible to play as these 6 characters in single player quick battles.

Change under the hood: MAJOR overhaul to texture management, only loading what is necessary for a room instead of leaving everything in RAM.

=> Should improve RAM usage, especially on low RAM systems like Switch.
=> Can improve boot time
=> May cause some sprites to disappear for some frames in some places where it is not handled properly. This will be gradually resolved.

Quick battles allow for an instant restart after a gameover.
Reduced size of characters in the virtual arena to make fights more readable.
Bouncing enemies on the edge of the screen now works more often.
Added generic rat throwing animation.
Large characters now shake when jumping on screen.
Changed knife behavior.
Spit VFX is now more visible (when characters are hit).
Enemy holds move the player more smoothly.
Added screen shake for powerful movements (they can be disabled in accessibility options).
Enemies can now hit players more frequently on higher difficulties.
The difficulty has been rebalanced to take this into account.
Limited maximum stun time for player characters.
Combat changes to have more effect (small minimum knockback on hit, more visible spitting VFX, slowdown and screen effect when player or boss dies, death blow sound, HUD expressions, bouncing on the ground…)
Implemented new controller vibration situations.
Bug fixed: When DPAD changed the progress bar percentage in the options, the hotspot also changed.
Added support for many more third-party controllers outside of Steam.
Accessibility: Added Spanish support for the clipboard option.
Improved localization for Traditional Chinese.
Improved Italian localization.
All players on Switch can now download the new BROK the Investigator local co-op update.
source
Related